Davine Jay Net Worth: How Rich is the Social Media Star Actually?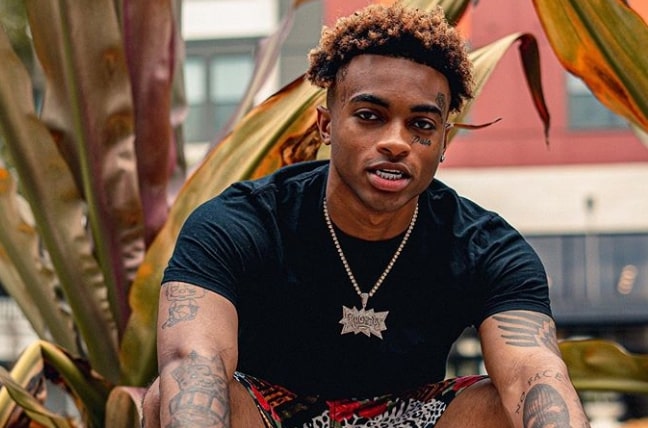 Davine Nesbitt or Davin Jay is an American internet personality who is best known for his Youtube channel where he posts vlogs and funny skits. He has more than 1.4 million subscribers on his Youtube channel. As of 2022, Davine Jay net worth is estimated to be around $500,000.
| | |
| --- | --- |
| Full Name | Davine Nesbitt |
| Birth Date | November 28, 1998 |
| Birth Place | North Philadelphia, Pennsylvania |
| Profession | Internet Personality |
| Relationship Status | In a Relationship |
| Net Worth | $500,000 |
Early Life
Davine Jay was born on November 28, 1998, in North Philadelphia, Pennsylvania. He hasn't disclosed much about his upbringing though it is known that he is very close to his mother.
Davine Jay Net Worth and Career
Davine loved to created videos even as a young teenager. He experimented with Vine when it was popular and used to make regular videos on the platform. Over time, his following grew to over 220,000.
Davine then joined Youtube in 2014. Youtube helped him to create longer-form videos with him starting to create entertaining content regarding reaction videos where he is seen reacting to different videos of other people. His videos also showed him participating in different challenges as well as Mukbang videos. Many of his videos are based on real-life which is something that fans can relate to and love to watch. However, he has also been critiqued for using too much clickbait in his video titles to garner viewers.
Over time, Davine has been successful in creating a following on different social media platforms. He is also a content creator on TikTok where he has more than 775k followers and close to 300k followers on Instagram. Davine has also been experimenting with music having released several music videos.
In the future, he might even consider going full-time as a rapper. His debut single was called Rugrat which he released in 2018. Since then, he has released some other singles too such as Supreme and Mozart. Most recently, he has also been active on OnlyFans as well.
Personal Life
Davine has been in a relationship with Briana Prince since 2018. Briana is better known as Bri Chief online and regularly features in the different videos that Davine does. She has also been a victim of many of his pranks.
In one video, Davine tries to bring another girlfriend into their relationship which makes her furious. Davine is often seen with other women in his videos as well which makes it hard to know what kind of relationship do the two have.
Davine Jay Net Worth
As of 2022, Davine Jay's personal wealth is estimated to be around $500,000. Davine is usually seen promoting the different brands that he partners with within his Youtube videos with many of them being affiliate links as well. This has been a major source of income for Davine.
He has also partnered with Merchlabs to create his line of merchandise for his fans. Davine seems to be doing very well for himself as in his social media posts we regularly see him showing off large amounts of cash. He recently even bought a luxurious sports car, the Corvette C8 for himself.