AllAroundAudrey Net Worth: How Rich is the YouTuber Actually?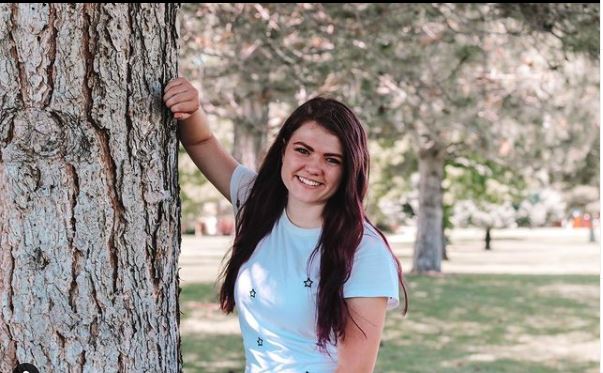 Audrey Williams is a Youtuber and Social Media Personality who is best known for her Youtube channel called AllAroundAudrey which has more than 2 million subscribers. Together with her family, she is seen on around 10 different Youtube channels. As of 2022, AllaroundAudrey has an estimated net worth of $1.7 million.
| | |
| --- | --- |
| Full Name | Audrey Williams |
| Birth Date | October 15, 1999 |
| Birth Place | Florida, United States |
| Profession | Youtuber and Social Media Personality |
| Relationship Status | Married |
| Net Worth | $1.7 million |
Early Life
Though it is not clear where Audrey is currently studying, she is a college student who is currently in her fourth year and about to graduate. When she was in her freshman and sophomore year, Audrey made several videos regarding her college including a day in the life videos as well as random vlogs she made with her friends in college.
AllaroundAudrey Net Worth and Career
View this post on Instagram
Audrey had started her Youtube channel as a teenager back in 2014. One of her first videos was a Q&A where she introduced herself to Youtube. She had been suggested to try Youtube by her friends and before making videos, Audrey wasn't even allowed to use Youtube that much by her parents. But as she started to gain positive responses and engagement in her videos, Audrey kept on making different types of videos including sharing beauty tips as well as aspects of her personal life.
As she kept on making videos, Audrey managed to reach 100,000 subscribers in 2016. Within two years, she was able to then hit the milestone of 1 million subscribers which she considers to be the biggest achievement of her career so far. She has a very sassy and fun personality which viewers seem to love. Today, her videos have been watched close to 750 million times on Youtube.
Audrey's success lies in the consistency she has in producing content. She has mentioned that it can sometimes get challenging with being involved in 10 Youtube channels. However, Audrey has mentioned that is also rewarding to hear the comments of her fans and meet them in real life. She loves the filming process and has mentioned she enjoys this part of the entire process the most. Today she has a range of different types of videos such as her having fun with family, doing challenges, skits, games, and reviews.
Personal Life
Audrey has been in a relationship with a guy named Spencer who has been featured many times in her videos. After announcing their engagement on social media, the two decided to get married in 2020. Her family includes her younger sister Jordan who has a channel of her own named JustJordan33.
Furthermore, she also has two younger brothers who have their channel called Jake and Ty. Finally, their entire family is featured in their family channel called That Youtub3 Family.
Some of her most popular videos have been those where her husband and family have been featured such as Twin Telepathy Bath Bomb Challenge with My Boyfriend and Last to Stop Putting on Makeup Wins which she made with her family members.
AllaroundAudrey Net Worth
As of 2022, AllaroundAudrey has an estimated net worth of $1.7 million. Her primary source of income is from YouTube monetization. According to Social Blade, she earns $812-$13K monthly or $9.7K-$156K yearly from YouTube monetization only. In addition to that, she also earns several endorsements from different brands or products.