PFT Commenter Net Worth: How Rich is the Barstool Sports Podcaster?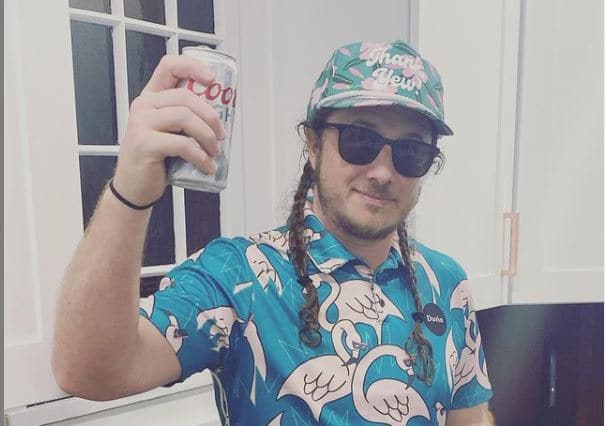 Eric Sollenberger, better known as PFT Commenter is an American sportswriter, podcaster, and blogger. He is best known for co-hosting the Barstool sports podcast, Pardon My Take. Erick is mostly recognized for covering the news of US politics, and the National Football League for online publication, Barstool Sports. As of 2022, PFT Commenter net worth is estimated to be around $2 million.
| | |
| --- | --- |
| Full Name | Eric Sollenberger |
| Birth Date | January 31, 1986 |
| Birth Place | United States of America |
| Profession | Sportswriter, Podcaster |
| Relationship Status | N/A |
| Net Worth | $2 million |
Early life
PFT Commentator was born Eric Sollenberger on the 31st of January, 1986 in the United States of America. He has not shared enough information regarding his past life, parents, and academic background.
Eric started using the name, PFT Commenter while working as a commenter on ProFootballTalk.com. In 2012, he began using the name for his Twitter account, which goes by @PFTCommenter. His early work experience came as a contributor to sports blogging network, SB Nation. Then, he worked for the NFL-related humor blog, Kissing Suzy Kolber, and personal blog, Football Savages.
PFT Commenter Net Worth & Career
View this post on Instagram
PFT Commenter came into notice in 2015 several times after he commented on the 2016 United States presidential election. He was captured on the camera several times during the coverage of the Republican Party presidential debates. His question to the then-Presidential candidate, Ben Carson, also gained him the major attention of the media.
He had actually asked the question to Carson if he had an option to go in the past and abort an unborn Adolf Hitler, would he do that. Later, his question became the major headline for CNN.com, which was made with the title, Ben Carson would not abort Baby Hitler.
In March 2016, he started working for Barstool Sports, where he appeared as a co-host of comedic sports podcast "Pardon My Take". He is still hosting the podcast along with Dan Katz. The podcast has become very popular among people. In fact, the podcast is listed on the top rank on iTunes on the Sports and Recreation list. Along with co-host, Dan Katz, he has made an appearance on the daily sports news, SportsCenter on 8th February 2017.
PFT Commenter also makes a regular call-in appearance on the EPSN radio show, The Right Time. He was about to play for the XFL's DC Defenders as a placekicker for the XFL's 2020 revival season. However, he was not selected at the end as Tyler Rausa won the kicking position after the tryout. For the tryout, he even received training from the football coach, Jeff Fisher, and former placekicker, Morten Anderson.
During his tryout, he had to remove signature sunglasses which were replaced with tinted goggles, and he wore a single bar face mask instead of a helmet. The use of tinted goggles and face mask has been disallowed in college and professional football for a long time.
PFT Commenter Personal Life
PFT Commenter has not revealed his relationship status yet. He has neither given any hint on his relationship through his official Instagram account. He is currently followed by 361K people on Instagram.
PFT Commenter Net Worth
As of 2022, PFT Commenter's net worth is estimated to be around $2 million. He has earned a big amount from working as a podcaster on Barstool Sports. However, his exact salary amount as a podcaster has not got revealed yet. He has also self-published an e-book titled "Goodell vs Obama: The Battle for the Future of the NFL".
PFT Commenter News
A Former Used-Dog Salesmans Guide To Adopting A Used Dog  Barstool Sports

Barstool Employees Pick a Tournament Underdog for a Chance to Win a Trip to Ireland  Barstool Sports

Best Of 2022 – Hey Guys, I've Said Some Very Mean Things About A Bunch Of My Co-workers On Reddit  Barstool Sports