David Green Net Worth: How Rich is the Hobby Lobby's Founder?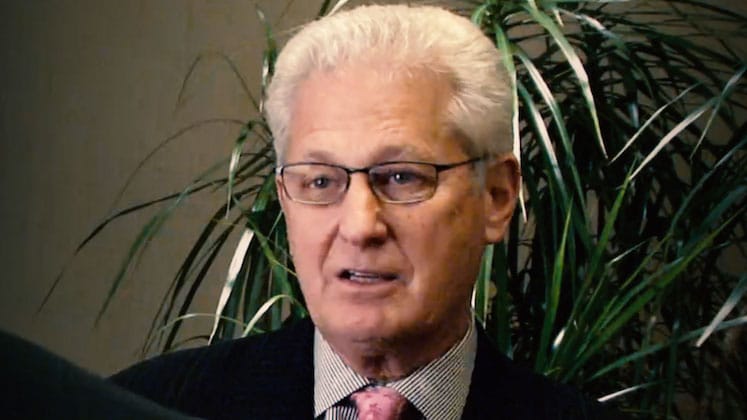 David Green is an American businessman who founded the chain of arts and crafts stores, Hobby Lobby. He is also a major financial supporter of Evangelical organizations and has funded the Museum of the Bible at the cost of $500 million in Washington, D. C. As of 2022, David Green net worth is roughly around $5.2 billion.
In October 2022, he said in a Fox News opinion piece that he is giving away ownership of his arts and crafts company to a trust. He made the decision as he believed God was the true owner of his business.
| | |
| --- | --- |
| Full Name | David Green |
| Birthday | November 13, 1941 |
| Birthplace | Emoria, Kansas |
| Profession | Businessman |
| Wife | Barbara |
| Net Worth | $5.2 billion |
Early Life
David Green was born on November 13, 1941, in Emporia, Kansas. He spent his childhood days in Altus, Oklahoma. His dad was a Christian pastor. He has five siblings and all of them are pastors or pastors' wives. Green was brought up by his father in a relatively strict environment.
David Green Net Worth & Career
Green started a home business by taking a $600 loan in 1970. At that time, he was working as a store manager with a variety store chain, TG&Y. He initiated the business in his garage where he used to assemble and sell miniature picture frames along with his partner, Larry Pico. The business was named, Greco Products which eventually capitalized on decorating the fad of the time. After some time, he purchased Pico's holdings and staffed a growing business in a small factory with cerebral palsy patients. At that time, he used to pay them 10 centers per frame.
In 1972, David and his wife opened a 300 square-foot-store in northwest Oklahoma City, Hobby Lobby. During that time, the focus was more on arts and crafts. After the business was well settled, he eventually left his 13-year career with a chain store, TG&Y. Thereafter, he started a second Hobby Lobby location in 6,000 square feet of space. Green mainly built his business ventures on biblical principles. In fact, he is very supportive of Christian organizations and has been one of the largest individual donors to Evangelical causes in the U. S.
David also dedicates half of the total pretax earnings of Hobby Lobby to a portfolio of evangelical ministries. He even made a donation of around $500 million to build the Museum of the Bible in Washington, D. C. The United States Immigration and Customs Enforcement made an announcement in 2017 that they had returned 3800 ancient artifacts to the Republic of Iraq, which was found in Hobby Lobby warehouse. Likewise, a total of 11,500 artifacts were returned to Iraq and Egypt in 2020.
Green recently announced that he is giving away his ownership of the arts and crafts company to trust in a Fox News opinion piece published Friday. He discussed the piece on Sunday's Fox & Friends Weekend and told anchor, Will Cain, that his mission is to be a steward instead of an owner.
David said in the piece "we want to be stewards of what God has given us and that's the difference. He further told Will Cain that 100 percent of the company's voting stock has been moved to a trust where the stewardship can continue to pass on to one person from another. Additionally, he said that wealth can be a curse and the company's focus on ownership helps honor God tremendously by alleviating the burden of wealth.
Personal Life
David Green is married to his wife, Barbara since 1961. He celebrated 56 years marriage anniversary on February 10, 2017. Green shared a status on Facebook and shared that he is thankful for a classy, strong, godly woman whom he gets to live life with. David and Barbara share three kids together.
Their eldest son, Mart Green is the founder and CEO of Mardel Christian & Education bookstore. Likewise, their second son, Steven is the president of Hobby Lobby and founder and primary funder of the Museum of the Bible. While their daughter, Darsee Lett serves as the Creative Director of the Hobby Lobby stores.
David Green Net Worth
David Green's net worth is estimated to be around $5.2 billion as of 2022. Gree has accumulated a colossal amount from running a chain of arts and crafts stores, Hobby Lobby. Green has funded $500 million at the Museum of the Bible which received between $2 to $5 million from the Paycheck Protection Program to retain 249 jobs in July 2020. However, the museum stayed closed after they received a PPP loan to pay their employees.