Dane Cook Net Worth: How Rich is the Comedian Actually in 2022?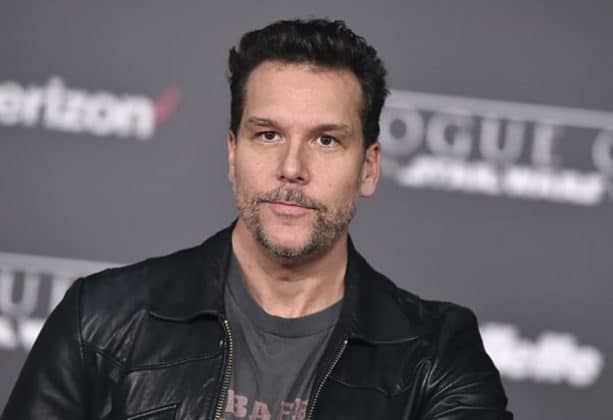 Dane Cook is a 49 years old American stand-up comedian and actor. He is best known for his comedy album "Retaliation", which was the highest-charting comedy album by a comedian in 28 years. Cook is also recognized for his exceptional work in the movies "Mystery Men", "Good Luck Chuck", and "My Best Friend's Girl". As of 2022, Dane Cook net worth is estimated to be roughly $35 million.
| | |
| --- | --- |
| Full Name | Dane Jeffrey Cook |
| Birth Date | March 18, 1972 |
| Birth Place | Cambridge, Massachusetts, U. S. |
| Profession | Stand-up comedian, actor |
| Girlfriend | Kelsi Taylor |
| Net Worth | $35 million |
Early life
Dane Cook was born Dane Jeffrey Cook on the 18th of March, 1972 in Cambridge, Massachusetts, United States. He was born to his parents, George F. and Donna Jean Cook. Cook grew up with his five sisters and an elder half-brother in Arlington, Massachusetts.
Cook studied at the Arlington High School. As a child, he was very shy and introvert. Cook overcame his shyness after he started doing stand-up comedy and acting in junior high school. Following graduation, he joined the college to study graphic design.
Dane Cook Net Worth & Career
Cook started performing as a stand-up comedian in 1990 in different comedy clubs. He was a part of a comedy group that used to perform at local events. In 1992, Cook and his group were scheduled to perform as a part of the Rock of Boston music concert. However, as they entered the stage for their act, the audience started throwing shoes after them.
Cook didn't give up comedy and continued to perform at various events. He shifted his place to New York City in 1994 and started performing there. Cook finally got a big break in 1998 after he was selected to perform on Comedy Central's Premium Blend. He released his first comedy album titled "Harmful If Swallowed" in 2003, which was certified platinum.
Cook received a huge success after he released his second CD/DVD titled "Retaliation" in 2005, which was certified double platinum. His album was charted in the top 5 list of the Billboard Charts. With that, he became the first comic in 27 years who listed his album in the Top 5 chart of Billboard.
Dane performed his first HBO special titled "Vicious Circle" on April 15, 2005. He also shot two pilot episodes for his own TV sitcom "Cooked", however, his sitcom was not selected and it was later released as the Lost Pilot on DVD. Cook later became a part of 30 days, 20 show college tour "Tourgasm", which was filmed and made into 9 episode documentary on HBO.
Cook performed on a college tour along with his friends, Gary Gulman, Robert Kelly, and Jay Davis. Since then, he has performed on various tours. He has last performed on a Tour "Tell It Like It Is Tour" in 2019.
Besides his mainstream success as a comedian, he has also received immense success through his appearance in various movies. He began his movie career playing small roles in the late 1990s. Cook got his first leading role in the movie titled "Employee of the Month" in 2006.
Dane Cook Personal Life
Dane Cook is currently dating a 24 years old young lady, Kelsi Taylor. He started dating Kelsi in 2017. Their romance blossomed during a game night which was held at his house. They were good friends at first, but, after some time, the duo started liking each other, and then their relationship began. Kelsi is a fitness guru, actress, and singer, who has appeared in the TV show "The Funny Bunch".
Dane Cook Net Worth
As of 2022, Dane Cook's personal fortune is estimated to be around $35 million. He has earned a vast chunk of money by performing in various comedy tours, and movies. Cook purchased a 4,400 square feet big house in 2008 which was worth over $7 million. Likewise, he purchased another house for $3 million in December 2020.
Dane Cook News
An error has occurred, which probably means the feed is down. Try again later.