Chucky Thompson Net Worth: How Rich was the Record Producer?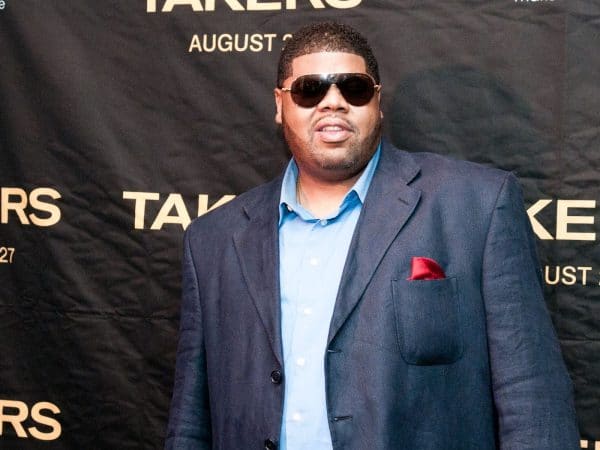 Carl E. Thompson, who is better known as Chucky Thompson, was an American hip hop record producer who was a member of the Hitmen team as part of Bad Boy Entertainment. He has worked with many top artists including The Notorious B.I.G. as well as Faith Evans. Chucky Thompson net worth before his death is estimated to be around $1.2 million.
| | |
| --- | --- |
| Full Name | Carl E. Thompson |
| Birth Date | July 12, 1968 |
| Birth Place | Washington D.C. |
| Profession | Hip-Hop Record Producer |
| Relationship Status | Married |
| Net Worth | $1.2 million |
Early Life
Chucky Thompson grew up in Washington DC where he started his journey as a youngster who was part of Chuck Brown's go-go band called The Soul Searchers. This would lead to him being a member of the Hitmen which was a group of in-house producers associated with Bad Boy Entertainment.
He was able to initially get connected with the group through a friend to whom he was submitting tracks. It is through this friend that he would get connected with the group and start working together.
Chucky Thompson Net Worth and Career
View this post on Instagram
After getting his start at Hitmen, he got the chance to work with some rising artists including Usher and Mary Blige. Yet, among the big names, he started to work with at the time was The Notorious B.I.G. for whom he produced the song called Big Poppa. He then worked with Faith Evans as well for the song called Soon As I Get Home.
Being in the studio all the time, Thompson also started playing some instruments. He has also worked as part of The Born Jamericans with whom he did a lot of production work.
He saw an opportunity to work with stars like Mary because of the hefty prices that other producers were charging. This led to him producing I Wanna Be With You which was a big success. In his words, this was the case of luck coming to the prepared person.
One of the artists he continued to work with was Faith Evans. Thompson helped Faith on the Something About Faith album as well. Some of his other production credits include works with artists such as Ice Cube Nas, Gemma Fox, and Chuck Brown.
Personal Life
Chucky Thompson passed away in 2021 with the news being confirmed by Young Guru who saw Thompson as a mentor. It is not clear what led to Thompson's death at the age of 53 but there are some rumors that he had been having difficulties because of COVID. Though Thompson is very low-key in terms of mentioning his family, it seems that he is married.
As per his social media post on Father's day, he has multiple children as well mentioning them as the Thompson clan. Before his death, he talked about the creation of his documentary called Chucky Thompson Presents D.C. Go-Go which was set to release in September of 2022. But, it is unclear if the documentary will be postponed or released in time.
Chucky Thompson Net Worth
As of 2022, Chucky Thompson had an estimated net worth of $1.2 million. His successful career in music helped him to earn that money.
Chucky Thompson News
An error has occurred, which probably means the feed is down. Try again later.