Christy Martin Net Worth: How Rich is the Former Boxer Actually?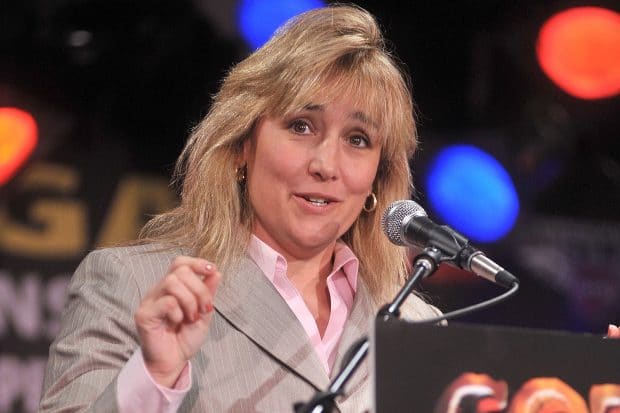 Christy Renea Martin is a former American boxer who is currently the CEO of Christy Martin Promotions. Martin is regarded as the most successful female boxer that has lived in the United States who has played an integral role in the development of women's boxing during her career. As of 2022, Christy Martin net worth is estimated to be around $500,000.
| | |
| --- | --- |
| Full Name | Christy Renea Martin |
| Birth Date | June 12, 1968 |
| Birth Place | Mullens, West Virginia, United States |
| Profession | CEO and Former Boxer |
| Relationship Status | Married |
| Net Worth | $500,000 |
Early Life
Christy Martin grew up in West Virginia where she attended Mullens High School. From a young age, Christy was involved in different sports among which one of her favorites was basketball having played in the all-state basketball league. She then studied at Concord College where she got a basketball scholarship and completed her studies in B.S. in education.
Christy Martin Net Worth and Career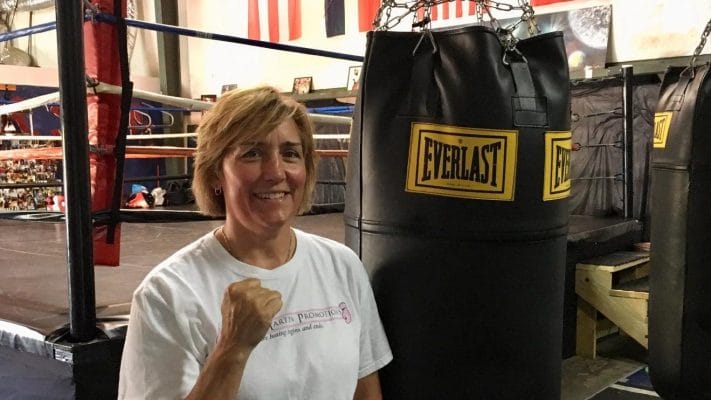 Christy would begin her career in boxing at the age of 21 when she started fighting in the Toughwoman contests where she was able to win three titles in a row. Initially, she started to train under Charlie Sensabaugh but later Jim Martin would become her long-term boxing coach. At one point in her career, Christy was able to have 19 consecutive wins which also included major wins with top female boxers such as Jamie Whitcomb.
A big moment came in her career when she got to fight for the title against Beverly Szymansky for the WBC women's Jr Welterweight world championship which ended up with Christy knocking out Beverly within three rounds. Christy was able to successfully defend her title a total of six times. By this time, Christy was appearing on the cover of Sports Illustrated with her popularity being on a high.
Christy would finally lose her title in 1998 while fighting with Sumya Anani. However, she proved that this was only a setback as she went on to win her next 10 fights one after another. Overall in her career, Christy has registered 49 wins along with 7 losses and 3 draws. What is impressive is that Christy has won 31 of those fights via a knockout.
Personal Life
Christy would marry her boxing coach Jim Martin in 1991. Though on the surface, it would look as if they were on good terms, they were having a lot of problems in their relationship with Jim being very abusive towards Christy. On November 23, 2010, Jim would blame Christy for being with a lesbian along with several other claims towards her. Then, he would do the unthinkable by stabbing her multiple times in several parts of her body and even shooting her in the torso.
Incredibly, after Jim had left, Christy was still alive and so she ran out of the house with any energy she had left while mentioning that she was praying to God all that time. Though the first person on the street ignored her, thankfully another person driving helped her get to the hospital.
One week later, Jim Martin would be arrested and taken to the Orlando Regional Medical Center since he had stabbed himself. He would be found guilty on charges of second-degree murder and sentenced to 25 years in prison after which he began to serve his term at the Graceville Correctional Facility. Christy has moved on with her life since then and married Lisa Holewyne who is a former ring rival. They got married in 2017 and are currently together.
Christy Martin Net Worth
As of 2022, Christy Martin has an estimated net worth of $500,000. Christy has now started her promotion called Christy Martin Promotions where she is serving as the CEO with them already promoting 13 in the North Carolina area.
Christy Martin News
An error has occurred, which probably means the feed is down. Try again later.