Charlamagne Tha God Net Worth, Bio, Wife, and Instagram
Charlamagne is an American radio host, television personality, and author who is best known for co-hosting the nationally syndicated show The Breakfast Club. The Charlamagne tha God net worth is $12 million as of 2022.
Early Life and Bio
| | |
| --- | --- |
| Full Name | Lenard Larry McKelvey |
| Birth Date / Age | June 29, 1978 / 43 Years Old |
| Birth Place | Charleston, South Carolina, USA |
| Source of Wealth | Radio / Television |
| Relationship Status | Married To Jessica Gadsden |
| Height | 5 ft. 6 in. / 168 cm. |
| Net Worth | $12 Million |
Lenard McKelvey was born in June of 1978 in Charleston, South Carolina to parents Larry and Julie. His father was a Jehovah's Witness-turned Muslim, while his mother was an English teacher as well as a Jehovah's Witness.
Charlamagne grew up in Moncks Corner, South Carolina where he frequently got into trouble. As a teenager, he was arrested twice for Possession with Intent to Distribute marijuana and cocaine.
Eventually, he spent 41 days behind bars after being arrested a third time and his father refusing to pay his bail.
Afterward, Charlamagne attended a night school before graduating from the local Berkeley High School.
Actually, he was accused of sexual assault when he was 24. However, the charges were later dropped, but he pled guilty to a misdemeanor count of Contributing to the Delinquency of a Minor. He was forced to serve three years of probation.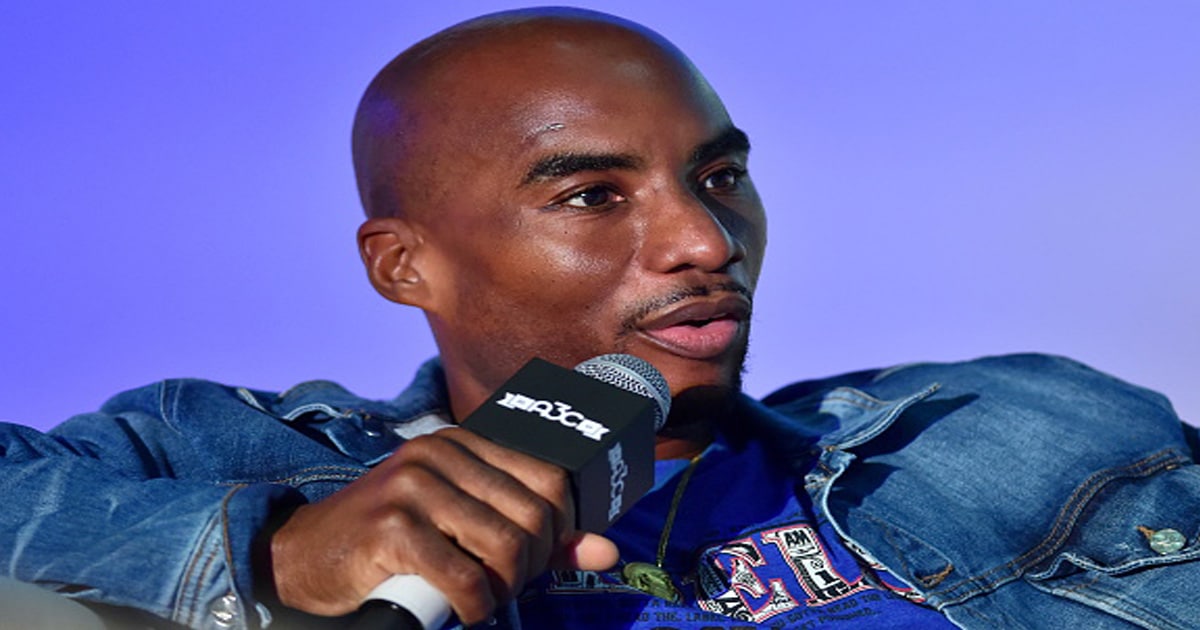 Charlamagne Net Worth and Career
After a stint as an intern on the radio, Charlamagne joined Wendy Williams as a co-host in 2006. A few years later, he was offered a position with WWPR-FM to co-host The Breakfast Club.
Alongside DJ Envy and Angela Yee, the show was slated to compete with Hot 97. Charlamagne quickly gained popularity for his hard-hitting questions and fearless interviewing tactics.
Reports indicate that the radio host is raking in roughly $3 million annually for co-hosting The Breakfast Club. Notably, the show was inducted into the Radio Hall of Fame in 2020.
The Charlamagne tha God net worth figure is $12 million as of 2022. That number has been amassed largely through his radio hosting career. However, he has delved into other business avenues throughout the years as well.
Impressively, Charlamagne is also a published author. In 2017, Simon & Schuster published his debut book titled Black Privilege: Opportunity Comes to Those Who Create It. One year later, he released his second book called Shook One: Anxiety Playing Tricks on Me.
The popular figure has appeared on television in several different facets. First, he served as a cast member on MTV2's Guy Code. Then, he jumped on other MTV series like Catfish: The TV Show, Wild 'N Out, and Guy Court.
Charlamagne has done his fair share of hosting throughout his career too. Notably, he became the host of a YouTube series called Emerging Hollywood in 2019. Furthermore, he currently hosts the late-night talk show Tha God's Honest Truth.
Charlamagne Tha God Instagram
Currently, the radio host possesses an impressive 4.1 million Instagram followers. Additionally, Charlamagne has 2.1 million followers on his Twitter account. Lastly, he has 276,000 subscribers to his personal YouTube channel (CThaGod).
Personal Life
For starters, Charlamagne is a married man, tying the knot with Jessica Gadsden in September 2014. Surprisingly, his wife doesn't have any active social media accounts as far as we know.
Moreover, the couple has four children with one another. Unfortunately, Charlamagne has successfully kept his children out of the public's eye. Thus far, we have no information on his childrens' names. Yet, we believe he has at least three daughters.
Charlamagne Tha God FAQ
How old is Charlamagne tha God?

As of February 2022, the radio personality is 43 years old. Charlamagne celebrates his birthday every year on June 29th. In fact, he is the youngest of the three hosts on The Breakfast Club radio show.
How much does Charlamagne tha God make?

Remarkably, Celebrity Net Worth indicates that Charlamagne makes roughly $3 million annually. His total net worth figure is estimated to be around $12 million as of right now.
Who is Charlamagne tha God married to?

In 2014, Charlamagne tied the knot with his love Jessica Gadsden. His wife is a fitness coach, personal trainer, and gym consultant.
Charlamagne Tha God News