Brian Armstrong Net Worth: How Rich is Coinbase's CEO Actually?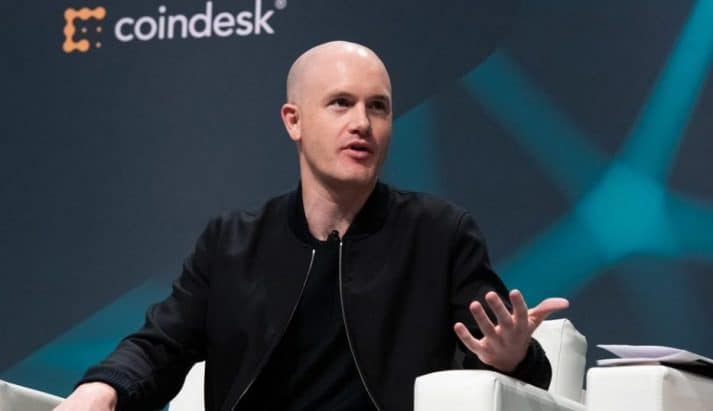 Brian Armstrong is an American entrepreneur and investor. He is best known as the CEO of the cryptocurrency trading platform, Coinbase. Brian has been recently named as 73rd richest person in the world. As of 2022, Brian Armstrong net worth is estimated to be $12.6 billion (source Bloomberg).
| | |
| --- | --- |
| Full Name | Brian Armstrong |
| Birth Date | January 25, 1983 |
| Birth Place | San Jose, California, United States |
| Profession | Entrepreneur, Investor |
| Relationship Status | N/A |
| Net Worth | $12.6 billion |
Early life
Brian Armstrong was born on January 25, 1983, in San Jose, California, United States. Both his mother and father are engineers. He has studied at Rice University, where he received a graduate degree in economics and computer science. In 2006, he earned a Masters's degree in Computer Science.
Brian started an online tutoring directory called UniversityTutor.com while studying at Rice University. He worked in the online directory for around a decade. Likewise, after graduating from Rice, he traveled to the beautiful city of Argentina, Buenos Aires. There, he worked in an education company.
Brian Armstrong Net Worth & Career
Brian's early work experience includes as a developer at IBM. Brian got a detailed insight into bitcoin in 2010, while he was working as a consultant at Deloitte. He actually read the Bitcoin whitepaper which was published under cryptocurrency's mysterious founder Satoshi Nakamoto.
Brian started working as a software engineer at Airbnb in 2011. He dedicated nearly a year to the company. During the time, he saw the difficulties of payment systems in 190 countries. The procedure of buying and selling was extremely difficult at that time. He then started working on a code that could ease up the process of buying and selling crypto coins.
After some time, he met Fred Ehrsam in the Bitcoin subreddit. He decided to start a crypto trading platform along with him. In 2012, both founded the cryptocurrency trading company, Coinbase. They raised $150,000 from tech incubator, Y Combinator to start their company. Soon after a year, they managed $25 million which valued their company at $143 million.
Brian was serving as CEO and his partner, Fred was working as a President of the company. However, in 2017, Fred stepped down from his role, but he remains as one of the board members holding 9% of the share.
Brian currently holds 20% of the company's shares. His company, Coinbase has generated $1.28 billion in revenue in 2020. Likewise, the company earned $700 to $800 million profit in the 1st quarter of 2021. Coinbase had recently made its debut on NASDAQ, with a stock price of $380 per share. To date, over 50 million people use Coinbase to buy and sell cryptocurrencies like Bitcoin and Ethereum.
Brian Armstrong Personal Life
Brian Armstrong has remained silent regarding his personal life. Either he is married or still living the single life is still a mystery. He has also made his Instagram account private. Looks like, he doesn't want people to know about his day-to-day life.
Brian has been strongly opposing his employee to discuss the topics related to political and social issues at his office. Likewise, he has been actively supporting the Black Lives Matter movement. He became a part of the movement, just after when George Floyd was shot and killed.
Brian Armstrong Net Worth
Brian Armstrong's personal fortune is estimated to be around $12.6 billion by 2022. He topped the Crypto Rich list in February 2021 with an approximate net worth of $6.5 billion. Brian is engaged in the philanthropic cause through "The Giving Pledge". He has also built up philanthropic efforts with GiveCrypto.org, which allows people to anonymously donate some amount for the people living in poverty.
Brian Armstrong News
Binance's Woes Fuel Coinbase: Stock Rides 18% Bump And CEO's Value Jumps $1 Billion  ForbesCoinbase Stock Is Soaring—What Does That Mean for Crypto?  DecryptIs Coinbase Global Stock a Buy Now?  The Motley FoolCoinbase […]

Brian Armstrong: Turning the Page in Crypto's New Chapter Post Binance Settlement  Blockster

Coinbase CEO says crypto industry can turn the page after historic Binance settlement  CNBCZhao Steps Down at Binance After DOJ Settlement  Bloomberg TelevisionBinance founder Changpeng Zhao ordered by judge to stay in […]