Bret Hart Net Worth Age, Bio, Wife, and Siblings
Hart is a Canadian-American retired professional wrestler best known for being one of the lead figures of WWF's New Generation Era. The Bret Hart net worth figure is $10 million as of 2022.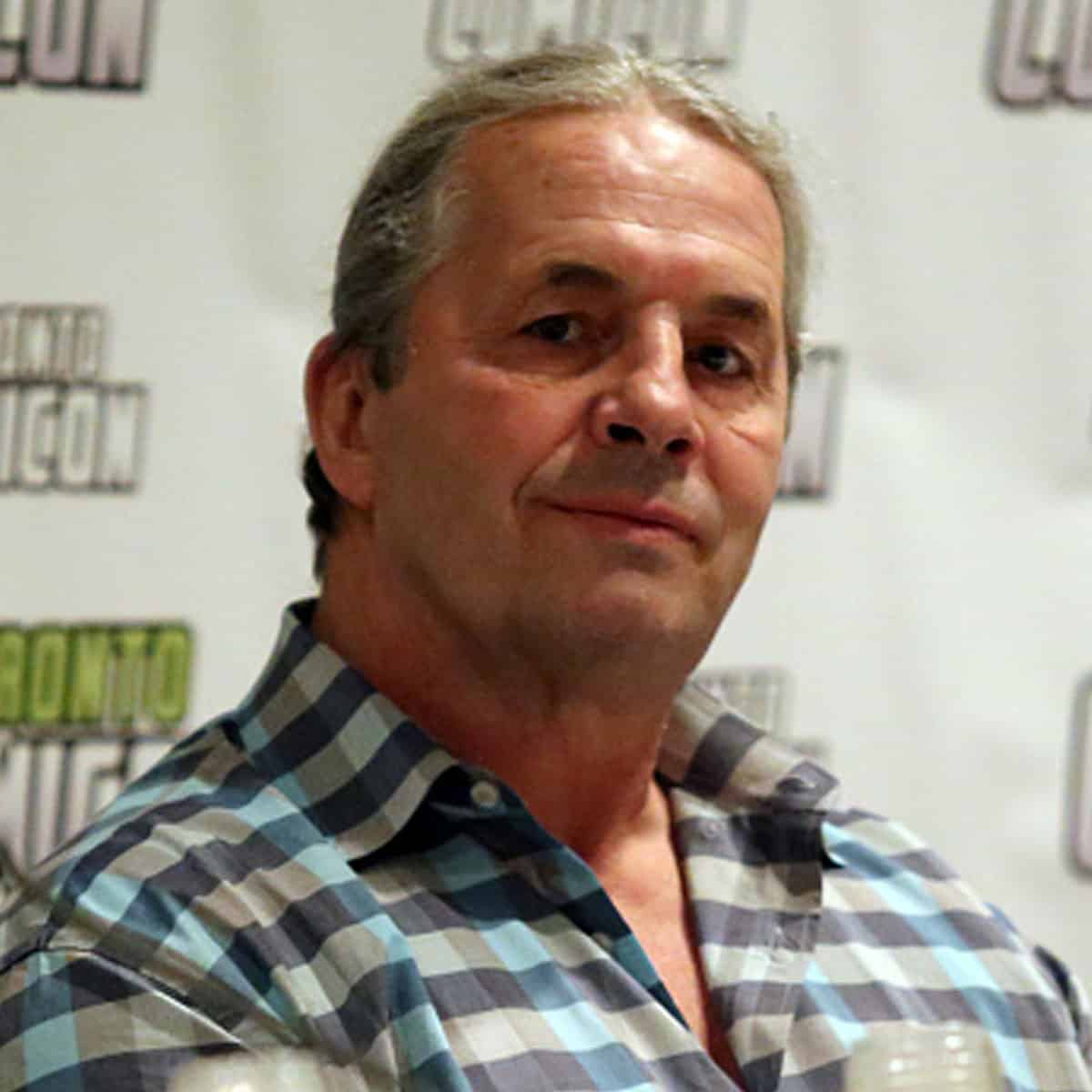 Early Life and Bio
| | |
| --- | --- |
| Full Name | Bret Sergeant Hart |
| Birth Date / Age | July 2, 1957 / 65 Years Old |
| Birth Place | Calgary, Alberta, Canada |
| Source of Wealth | Professional Wrestling |
| Relationship Status | Married To Stephanie Washington |
| Height | 6 ft. 0 in. / 183 cm. |
| Net Worth | $10 Million |
Bret Sergeant Hart was born in July of 1957 in Calgary, Alberta, Canada to parents Stu and Helen. Notably, his father was a pro wrestler who founded the Stampede Wrestling brand.
Meanwhile, Bret grew up with 11 siblings: seven brothers; Smith, Bruce, Keith, Wayne, Dean, Ross and Owen, as well as sisters Ellie, Georgia, Alison, and Diana. Incredibly, each of his brothers were a part of the Hart wrestling family.
As far as education goes, Bret attended Ernest Manning High School where he became a standout student in the amateur wrestling division. In 1974, he the city championships in Calgary.
Eventually, Hart enrolled at Mount Royal College to study filmmaking. There, he was a collegiate champion before joining his father's wrestling promotion.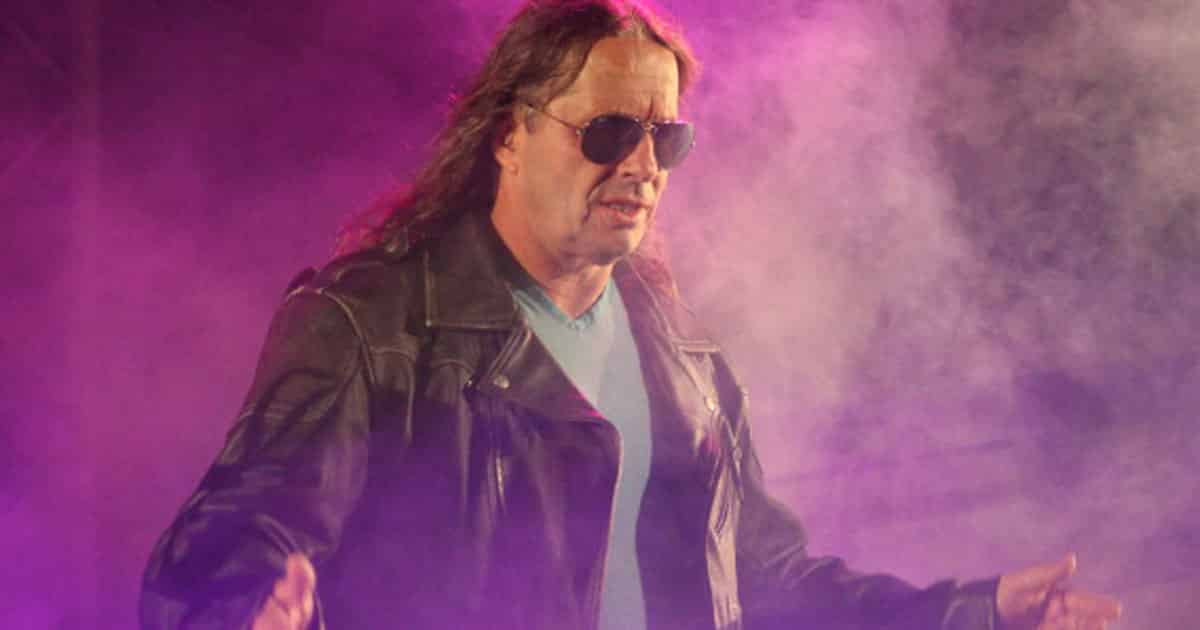 Bret Hart Net Worth and Career
Hart officially signed with the World Wrestling Federation (WWF) in 1984. Shortly after, he adopted the nickname "Hitman", helping him turn into a star. Overall, Hart won the WWF Championship five different times en route to a Hall of Fame career.
Furthermore, Sportskeeda claims that the wrestler was earning about $250 thousand from his contract with WCW in 1997.
Additionally, Hart is the founder and Co-owner of the Calgary Hitmen of the Western Hockey league.
Interestingly, "Hitman" penned a weekly column for the Calgary Sun from 1991 to 2004. Of similar note, Hart authored an autobiography titled Hitman: My Real Life in the Cartoon World of Wrestling in 2008.
On top of that, Hart has acted in films like Oliver Stone's Natural Born Killers along with shows Lonesome Dove: The Series, The Simpsons, Honey I Shrunk The Kids TV series, and MADtv.
Bret Hart Instagram and Twitter
Currently, the retired wrestler possesses about 913 thousand Instagram followers. To go along with that, Hart has another 1.3 million followers on his Twitter account as of July 2022.
Personal Life
In 1982, Hart married Julie Smadu. Together, they had four children named Jade, Dallas, Alexandra, and Blade before finalizing their divorce in 2002.
Afterward, he was briefly married to a woman named Cinzia Rota. Then, he married Stephanie Washington in 2010 and they remain together to this day.
In 2002, the wrestler had a stroke following a bicycle accident. Several months of physical therapy was necessary to fix the total paralysis that developed on the left side of his face.
Bret Hart Net Worth
The Bret Hart net worth figure of $10 million has been accumulated since the early 1980s. Over that span, he blossomed into one of the most respected professional wrestler in WWF/E history. His salary as a wrestler along with his acting gigs and writing has yielded millions.
Bret Hart FAQ
How old is Bret Hart?

The returned wrestler celebrates his birthday every year on July 2nd. Being born in 1957, Hart will be 66 years old in the summer of 2023.
How tall is Bret Hart?

Online sources list Hart as standing approximately six feet tall. In other words, Bret "Hitman" Hart is about 1.83 meters in height.
Bret Hart News