Bramty Juliette Net Worth: How Rich is the YouTuber Actually?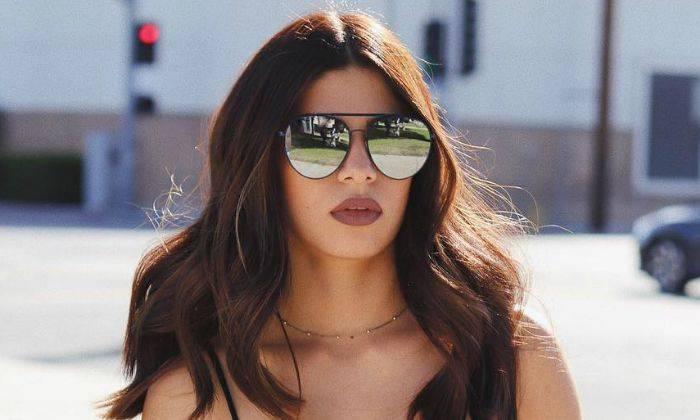 Bramty Juliette is an American-Chilean Youtuber who is best known for being part of the channel called The Bramfam alongside her husband Luis Espina and their three children. As of 2022, Bramty Juliette net worth is estimated to be around $1 million.
Their channel shows the life of a young couple who had children at a teenage age and currently has more than 2.68 million subscribers on their main channel.
| | |
| --- | --- |
| Full Name | Bramty Juliette |
| Birth Date | June 19, 1995 |
| Birth Place | Santiago, Chile |
| Profession | Youtuber |
| Relationship Status | Married |
| Net Worth | $1 million |
Early Life
Bramty is originally from Chile and was born there but would later come to the U.S. with her parents. Her parents are divorced with her mother appearing in some of her videos. She grew up alongside her older brother and a younger brother whose name is Jeff.
She hadn't mentioned her brother since he was in jail because of some bad behavior in an early part of his life but recently spoke about him in one of her videos.
Bramty Juliette Net Worth and Career
View this post on Instagram
Bramty had originally started her own Youtube channel and would publish the first video there called Clothing & Home Decor Thrift Haul back in 2016. Since then, they would start the Bramfam channel which hit it off. Part of the reason why they started getting a lot of attention was that their story was unique since they were a very young couple.
Furthermore, they had very entertaining content which is full of pranks, challenges, vlogs of their daily lives with their children as well as Q&A with fans. They have also done many collaborations with other popular Youtubers among which was a collaboration with David Dobrik.
Bramty also has her channel as well by her name which has close to 450k subscribers. Fans have come to love their videos as they are genuine and help to show the real-life of young parents. Furthermore, their videos are not always about fun but also tackle real-life situations which people find to be very relevant to their own lives as well.
Personal Life
Bramty is married to Luis Espina with whom she shares three children. They were first introduced to one another through a mutual friend when they were teenagers and have been together ever since then. Luis previously has served as a sailor in the army and is a gym fanatic. Bramfam is a family channel and so both Bramty and Luis are seen often in the videos with their three children.
Bramty Juliette Net Worth
As of 2022, Bramty Juliette has an estimated net worth of $1 million. The millions of subscribers they have been able to garner has led to the Bramfam getting millions of views. To date, their videos have been watched more than 650 million times.
They have been able to earn through ad revenue as well as the numerous brand endorsement deals that they have. Bramty was recently seen to be promoting a brand called Pinky Bunny and in the past has partnered with several brands through which she has been making a great income.
Bramty Julietter News
An error has occurred, which probably means the feed is down. Try again later.