Big Tray Deee Net Worth: How Rich is the Rapper in 2022?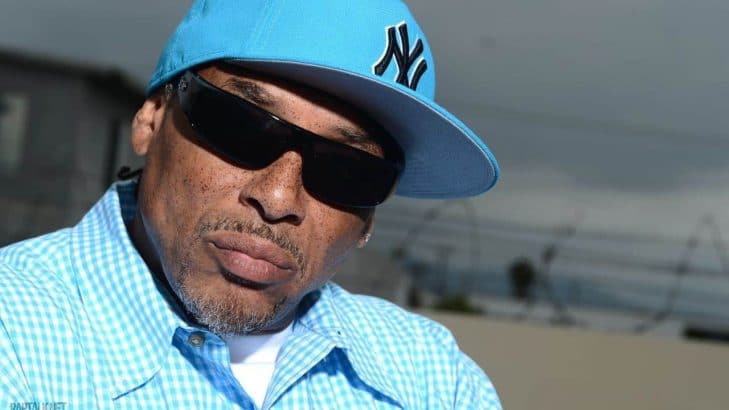 Tracy Lamar Davis, popular as Big Tray Deee is a renowned American rapper. He is best known for being a member of the Platinum-selling group "The Eastsidaz". Tray is currently signed with Dogghouse Records. As of 2022, Big Tray Deee net worth is summed up around $3 million.
| | |
| --- | --- |
| Full Name | Tracy Lamar Davis |
| Birth Date | April 27, 1966 |
| Birth Place | Long Beach, California, United States |
| Profession | Rapper |
| Relationship Status | Single |
| Net Worth | $3 million |
Early life
Big Tray Deee was born Tracy Lamar Davis on April 27, 1966, in Long Beach, California, United States. In his early days, he was more involved in criminal activities. In fact, he was an active member of the gang "Insane Crips".
Tray later chose a different destination, which was music. In 1994, he appeared in Snoop Dogg's soundtrack "Murder was the Case". After a year in 1995, he was featured on the single "Reality off the Doggfood album".
Big Tray Deee Net Worth & Career
Deee continued his work along with Snoop Dogg. In 1996, he made an appearance in Dogg's second album "The Doggfather". However, he was not getting notice from audiences. In 1999, he got the turning point of his career after he became one of the members of the group "The Eastsidaz".
The group includes Snoop Dogg and Goldie Loc. The hip-hop trio worked on few songs and released two albums. They released their first self-titled album "The Eastsidaz" in 2000. Soon after a year, they dropped their second album "Duces 'n Trayz: The Old Fashioned Way".
After working with The Eastsidaz, he became affiliated with the car club street band "Iv Life Family". He was later signed under the band's record label "Iv Life Records". In 2014, he released his solo mixtape "Long Beach State of Mind Vol. I: The Mixtape". On July 15, he again collaborated with Snoop Dogg and Goldie Loc, and released a mixtape "That's My Work Vol. 4". He came with a new mixtape titled "Long Beach State of Mind Vol. II: Street Officials" in 2016.
Tray released his solo song titled "On the Blocc" on April 27, 2015. His most recent song "45 Lawz" was released in February 2021. The official video of the song has received over 136K views on YouTube.
Big Tray Deee Personal Life
Big Tray Deee is possibly single. He has never been in the media limelight due to his love affairs and link-up news.
Deee was sent to prison for 12 years on February 2, 2005, in a case of attempting murder. Actually, he fired at one of the rival gang members in 2003, which led him to spent 9 years at California Men's Colony. He was freed from prison on April 3, 2014.
Big Tray Deee Net Worth
Big Tray Dee's personal fortune is estimated to be $3 million by 2022. He has collected the big sum all from his music career. Big Tray also has a self-titled YouTube Channel, where he has 4.99K subscribers.
Big Tray Deee News
Big Tray Deee Net Worth 2023: Rapper Income Career Home  CAknowledge