Benzino Net Worth: How Rich is the Rapper Actually in 2022?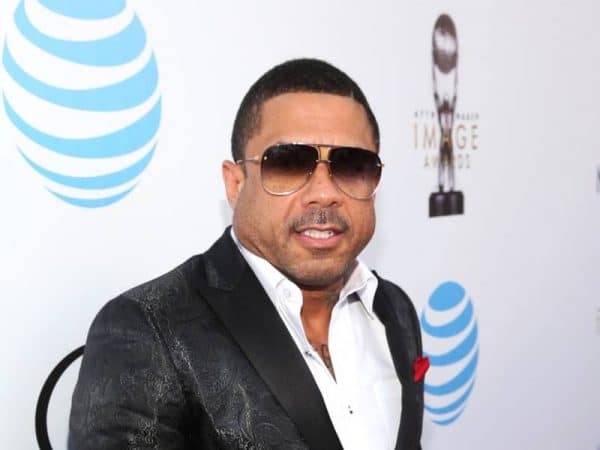 Raymond Leon Scott, better known as Benzino is an American rapper and record producer. He is best known for his appearance on the VH1 reality series "Love & Hip Hop: Atlanta" from 2012 to 2014. As of 2022, Benzino net worth is estimated to be roughly $600 thousand.
| | |
| --- | --- |
| Full Name | Raymond Leon Scott |
| Birth Date | July 18, 1965 |
| Birth Place | Boston, Massachusetts, U. S. |
| Profession | Hip Hop rapper |
| Ex-girlfriend | Althea Heart |
| Net Worth | $600 thousand |
Early life
Benzino was born Raymond Leon Scott on July 18, 1965, in Boston, Massachusetts, United States. Nothing is much known about his parents. He has two sisters, Maureen, and Anita-Scott-Wilson. Both of his sisters have studied medicine. He lost his mother on March 29, 2014. At the funeral, he was shot by his nephew, Gai Scott in the shoulder and back.
Benzino Net Worth & Career
Benzino was inspired to enter the rap genre after he watched the movie Wild Style. He even became one of the founding members of two rap groups, the Almighty RSO and Made Men. Though, he came into notice after he became associated with the hip-hop magazine, The Source. He had co-founded the magazine in 1988 along with David Mays while studying at Harvard University.
Benzino has worked on several collaboration albums earlier. In 1996, he worked on the collaboration album titled "In Tha Company of Killaz" with Wiseguys. That same year, he worked along with the Almighty RSO on a collaboration album "Doomsday: Forever RSO". In 1999, he collaborated with the rap group Made Men, and released the album "Classic Limited Edition". His last collaborative album titled "No Skits Vol. 1" was released in 2000 with Hangmen 3.
Benzino went on to release his solo album in 2001, which was titled "The Benzino Project". To date, he has released three solo studio albums "Redemption", "Arch Nemesis", and "The Antidote". Benzino has been in the feud with the rapper, Eminem since 2003. The two rappers started having issues after Benzino's The Source magazine rated Eminem's song "My Name Is" 4 out of 5 due to his race. Since then, both have released a few diss tracks targeting each other such as "Pull Your Skirt Up", and "Die Another Day".
Benzino became more popular after he appeared on VH1's reality TV series "Love & Hip Hop: Atlanta" in 2012. He was able to get the attention of audiences through his relationship with Karlie Redd in the first season, and Althea Heart in the third season. At the season's reunion special episode, Benzino and Althea had a violent altercation with Stevie J and Joseline.
Benzino Personal Life
Benzino was in a relationship with Karlie Redd, with whom he broke up in the finale of Love & Hip Hop: Atlanta's first season. Then, he started dating Althea Heart. Both have appeared in We TV's reality series "Marriage Boot Camp: Reality Stars 4" in 2015. The pair shares a son named Zino Antonio Scott Jr.
He was also engaged to Althea Heart, though they failed to turn into a married couple. His former girlfriend/fiance Althea went on to file a restraining order against him, including a paternity suit after their separation.
Benzino Net Worth
As of 2022, Benzino has amassed an approximate net worth figure of $600 thousand. He has been able to gather a hefty sum from his music and record-producing career. Benzino must have earned a handsome figure from appearing in the reality series Love & Hip Hop Atlanta. However, his exact salary per season in the series has not got revealed yet.
Benzino News
Busta Rhymes Reacts To Benzino Calling Him Out Over Coi Leray  VibeBusta Rhymes Responds To Benzino's Comments About Coi Leray Feature  HipHopDXBusta Rhymes Reacts to Benzino Publicly Calling Him Out for Coi […]

Benzino Says Somethings Are 'Beyond' Repair After Coi Leray Claims He Was 'Envious' of Her Success in New Interview  BET

Benzino Spills Tea On His Sex Life, Claims He Slept With Melyssa Ford  HipHopDX