Bentellect Net Worth: How Rich is the TikTok Star Actually?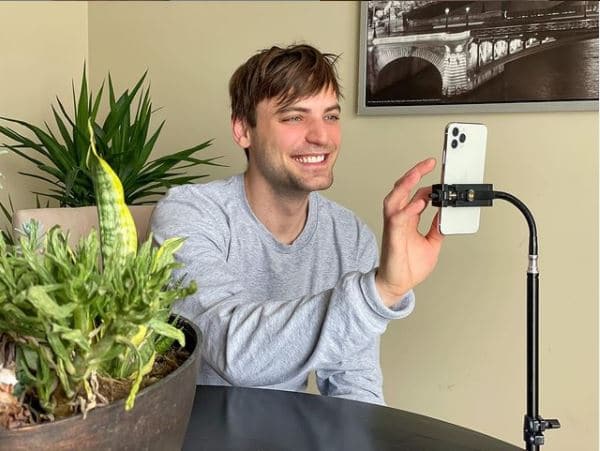 Ben, who is better known by his alias name as Bentellect is a social media personality who has risen to fame in a short amount of time by posting reaction videos of people's tweets through his TikTok account where he has been able to garner more than 8 million followers. As of 2022, Bentellect has an estimated net worth of $600,000.
| | |
| --- | --- |
| Name | Ben, also known as Bentellect |
| Birth Date | May 31, 1989 |
| Birth Place | United States |
| Profession | Social Media Personality |
| Relationship Status | Single (probably) |
| Net Worth | $600,000 |
Early Life
Ben was born on May 31, 1989, in the United States. Very little information is known about him as he has not disclosed much about his early life and upbringing to his fans yet.
Bentellect Net Worth and Career
Ben had been working as an Insurance agent for Geico for the last four years. This was a job that he did enjoy since it involved talking with people. However, he decided to quit his job in December of 2020 as there was a time when he was working as much as 80 hours per week and not even getting enough sleep.
He was able to decide to leave a financially secure job because of his rapidly growing popularity on social media. Though Ben had been active on Instagram and Twitter before, it was only after his friends suggested he use the app that he started to tinker with it.
He initially looked at what the app was about and was only consuming content. However, he started to notice that it was easier in this platform to go viral as Ben saw a girl who posts about her dog get millions of views.
So he headed with the target of creating a viral video on TikTok. Initially, he started to create different content related to viral videos of others but that wasn't catching on with users of TikTok. Then he experimented with the idea of reacting to tweets by people since he was very active on Twitter when Instagram wasn't mainstream yet. He mentions that around 2014 he used to tweet around 10 times a day.
This idea of compiling funny as well as ridiculous tweets and reacting to them on TikTok started to go viral. Then he thought that if he created more content, he may be able to create more viral videos as well. This is when he started to gain a huge following.
He now has so many tweets that he pays $10 every month for 2 terabytes for tweets alone and is pretty confident he has the highest amount of tweets of anyone in the world.
Personal Life
Ben is currently single. Before the pandemic, he used to skateboard a lot and also used to edit videos for rappers. He is also a big foodie and mentioned that the worst part of the pandemic was that he couldn't go out to eat in different places.
Bentellect Net Worth
As of 2022, Bentellect has an estimated net worth of $600,000. Ben has been paid through TikTok's Creator Fund and has also gotten brand endorsement deals with Manscape and Electric Styles.