Baron Corbin Net Worth: How Rich is the WWE Star Actually?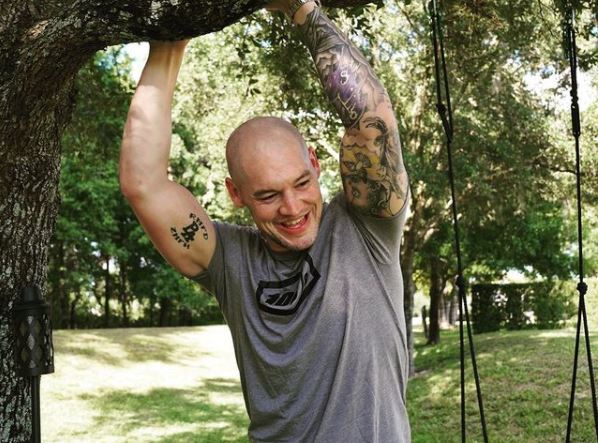 Thomas Pestock, better known by his ring name, Baron Corbin is an American professional wrestler. Baron was signed to WWE in 2012 and made his ring debut at WrestleMania 32, where he won the Andre the Giant Memorial Battle Royal. As of 2022, Baron Corbin net worth is estimated to be around $2 million.
Baron Corbin has recently set up an online fundraiser to save his house from foreclosure. It looks like it is the part of the WWE storyline, which started after he loses the King of the Ring Crown to Shinsuke Nakamura.
| | |
| --- | --- |
| Full Name | Thomas Pestock |
| Birth Date | September 13, 1984 |
| Birth Place | Lenexa, Kansas, United States |
| Profession | Wrestler |
| Wife | Rochelle Roman |
| Net Worth | $2 million |
Early life
Baron Corbin was born Thomas Pestock on the 13th of September, 1984 in Lenexa, Kansas, United States. He lost his father in 2008 who died from Creutzfeldt-Jakob disease. Baron still remembers his father, and as a tribute, he wears his dad's wedding ring on a necklace. He has also made numerous tattoos on his leg that portraits of his late father and grandfather.
Baron has already achieved the title of Golden Gloves regional amateur boxing champion twice by 2007. After a year, he competed in the Golden Gloves National Tournament of Champions, where he was able to defeat CHaen Chess in the preliminaries round. However, in the quarter-finals, he loses to Andrae Cathron.
Before entering into WWE ring, he has played football professionally with the Indianapolis Colts. He was signed by the Indianapolis Colts on 27th April 2009 and released on 13th August 2009. However, Colts re-signed him on 19th August, and he was again released on 5th September. On 18th January 2010, he was signed to the new team, Arizona Cardinals.
Baron Corbin Net Worth & Wrestling Career
View this post on Instagram
Corbin made his in-ring debut on 18th October 2012, after signing with WWE's development system, NXT in August 2012. He lost his first match to Dante Dash. Corbin came back in the ring on 11th September 2014 with a new look, and this time, he defeated CJ Parker. On April 3, 2016, he made a debut at WrestleMania 32. In his main roster debut, he remained till the last and ultimately kicked out Kane to win the Andre the Giant Memorial Battle Royal.
Baron was included in the SmackDown brand on July 19. In 2017, he won the namesake match at Money in the Bank. Soon after the match, he started having a feud with Shinsuke Nakamura. Baron faced off against Nakamura at Battleground. However, he lost the match to Nakamura by disqualification. On August 15, 2017, he entered a match between Cena, and Jinder Mahal by cashing in his Money in the Bank Contract. Even though he had an advantage in the match, he failed to win the WWE title.
Corbin changed his name to King Corbin after defeating Chad Gable in the final match of the 2019 King of the Ring tournament. He was drafted to the SmackDown brand in the 2019 draft. On 18th June 2021, he fought with Shinsuke Nakamura for his King of the Ring Crown, and however, in the end, he lost his crown to Nakamura. With that, he was left empty-handed losing his crown, and car.
Baron is shown to have lost massive losses in his property after he lost the match to Nakamura. Though, from the outside, it seems like a part of the storyline of WWE, where he is portrayed as a bad guy, and Nakamura as a good guy. In a recent episode of SmackDown, he was seen talking about his hardships and raised a $100,000 fundraiser to save his house from foreclosure.
Baron Corbin Personal Life
Baron Corbin is married to a lady named, Rochelle Roman. He tied the knot with her in 2017. Corbin shares a daughter with his wife Rochelle. He is currently living a happy life with his family residing in Tampa, Florida.
Baron Corbin Net Worth
Baron Corbin has amassed a total net worth value of $2 million by 2022. As per sources, he is getting a whopping salary of $285,000 from WWE. Caron is recently shown that he has lost all his property and starting an online fundraiser. He had actually set up a fundraiser at Corbinfund.com, however, the page is still under construction, and it is not possible to donate an amount as of now.
Baron Corbin News
Baron Corbin Wins First Place in Jiu Jitsu  WrestlezoneBaron Corbin Wins Gold Medal At Jiu Jitsu World League Event  411mania.comBaron Corbin boasts major achievement outside of WWE  SportskeedaBaron Corbin Captures Gold At Jiu […]

Injured Superstar Returns, Baron Corbin Clinches BJJ Gold & More  SEScoops

Ilja Dragunov And Baron Corbin Face-To-Face, More Added To 12/5 WWE NXT  WrestlezoneRising WWE NXT star Kelani Jordan offers warning to Iron Survivor opponents ahead of 'Deadline'  Fox NewsWWE NXT results, live […]