Baby Smoove Net Worth: How Rich is the Rapper Actually in 2022?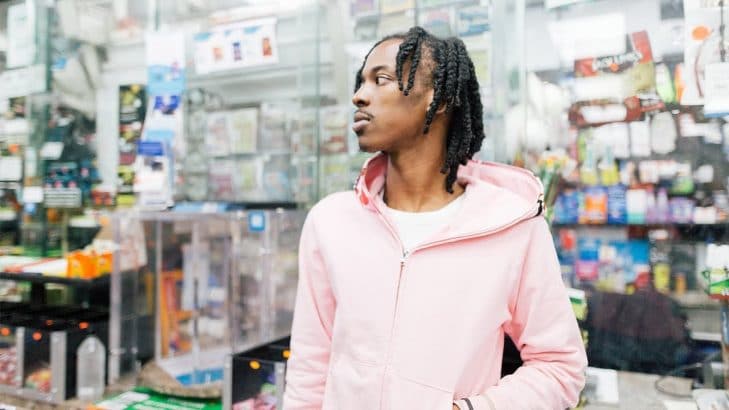 Baby Smoove is an American hip-hop artist and rapper. He is best known for his songs "Plagiarism", "Akorn" and "Sixty". As of 2022, Baby Smoove net worth is estimated to be around $1 million.
| | |
| --- | --- |
| Full Name | Baby Smoove |
| Birth Date | December 3, 1996 |
| Birth Place | Detroit, Michigan, United States |
| Profession | Rapper |
| Relationship Status | N/A |
| Net Worth | $1 million |
Early life
Baby Smoove was born on the 3rd of December, 1996 in Detroit, Michigan, United States. We are yet to get more information on his past life, parents, and academic detail. His real name is also missing. Smoove must have known from the beginning that he would pursue a career in music.
Baby Smoove Net Worth & Career
Smoove's career in music started with his first song in September 2012, "Bandcrew Smoove and Rell x SuperSonic". Even at that time, he was able to gather the audience's attention with his foot-tapping music. After his first song, he made a song titled "Closer To My Dreams", and uploaded it on his YouTube. Most of his early songs were uploaded under the user name, Bandcrew Smoove.
Smoove was trying hard to boost up his music career in early 2012. But, he was not getting as expected success. Despite that, he continued to work on his music and dropped few more songs. Around 2015, he finally found early recognition after he dropped a song titled "Never Stop Cashin". The video of the song has over 76k views.
Likewise, he dropped another single titled "Baby Smoove x Place Ya Order". The song helped him to get wide recognition and success. After that, he continued to give good songs like "Digits", "22", "Want This", "Smoovewop", "Baby Smoove", "10 Minutes", "Bandgang Biggs", "Imagination" and "The World Is Mine".
Smoove released his debut album, "Riding With the Goat" on October 28, 2017, which includes 11 songs. After that, he dropped another album titled "Why So Serious" on April 13, 2018. That same year, he went on to release another album titled "Im Still Serious", which has 14 songs.
In 2019, he released four albums, starting with the album "Flawless" releasing on April 13, 2019. Following that, he released another album titled "Mr. Perfect" on June 15, 2019. He continued to impress music lovers releasing the other two albums "Purple Heart" and "Baby".
Smoove, in 2020, released an album titled "Practice". After that, he gave another album, "Im Still Perfect", which was released on July 18, 2020. He dropped his last album, "Hardwood Classic" on December 3, 2020. His most recent songs, which released on his YouTube channel, include the songs "Tiny Gun" and "IV".
Baby Smoove Personal Life
Baby Smoove has remained silent on his personal life. Either he is dating someone or not, that still remains a mystery. He has been gathering a mass fan following on Instagram. As of this writing, Smoove has gathered 197K followers.
Baby Smoove Net Worth
Baby Smoove has been quite impressive through giving a few hit songs and albums. He must have collected a hefty sum from his music career. As of now, his net worth is estimated to be around $1 million.