Azie Faison Net Worth: How Rich is the Former Drug Dealer Actually?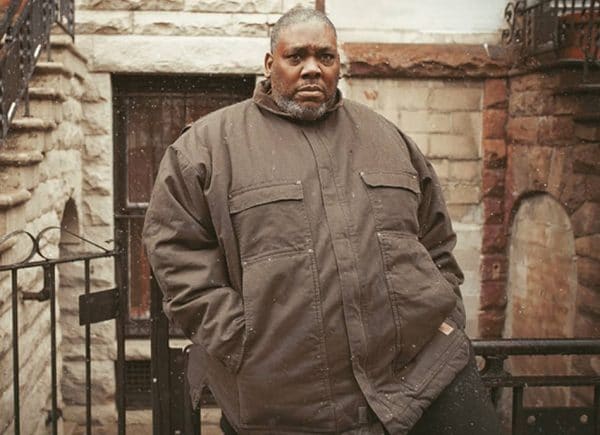 Azie Faison Jr, who is also known as AZ is a 57 years old former drug dealer and businessman. He attained notoriety as an individual drug dealer in New York during the War on Drugs era. He ruled as a crime boss for five years. Faison became a conscious rapper and entrepreneur after he retired in 1990. As of 2022, Azie Faison net worth is estimated to be around $2 million.
| | |
| --- | --- |
| Full Name | Azie Faison Jr. |
| Birth Date | November 11, 1964 |
| Birth Place | New York City, New York, U. S. |
| Profession | Former drug dealer, businessman |
| Wife | Nikel Goledd |
| Net Worth | $2 million |
Early life
Azie Faison was born on the 11th of November, 1964 in New York City, New York, United States. He was raised by a single mother along with his elder sister. When he was 6 years old, his tenement was destroyed by fire, and then, his family relocated to Sugar Hill in Harlem, New York.
Faison was not that good at studying, thus he dropped out of high school after completing 9th grade. In his early days, he did several odd jobs around Harlem. He also spent two years working at a local dry cleaner. Azie decided to make an entry into the drug trade after he attended a screening of the 1983 film, Scarface.
Azie Faison Net Worth & Career
Soon after a year, after being introduced to cocaine, he was able to become one of the first distributors of drugs within New York in 1984. As he turned 21, he became the cocaine wholesaler in Harlem. As the years passed, he became one of the most notable distributors of drugs in the U. S.
Faison expanded his drug activities after he met his childhood friend, Rich Porter. Later, Porter introduced him to Alpo Martinez, and the trio worked together and expanded drug activities in order to become the largest distributor of cocaine in New York state. In 1987, he was victimized for attempting murder in a robbery where three people died and the other three were seriously injured. He was also shot seven times in the robbery attempt.
As it took time to recover from his several injuries during a robbery attempt, it badly affected his drug network. Due to that, he also started having issues with his partner in crimes, Rich Porter and Alpo Martinez. In 1990, Martinez murdered Porter and later he was arrested and convicted for a plethora of charges.
Faison took retirement from drug dealing after Porter's demise. He also went on a mission to keep the youth away from the lure of drugs. Later on, he became more involved in rapping. Azie also formed the rap group, MobStyle in 1989.
The rap group released an album in the year 1991 which was also his solo album. Azie also worked on an autobiographical movie with the motive of telling his story through TV and media. In 2002, the movie titled "Paid in Full" was released which was based on his real-life story. Later, he collaborated with the street documentarian Troy Reed to produce a documentary based on his life story. The documentary was named Gave Over, and it was released in 2007.
Personal Life
Azie Faison is reportedly a married man, who tied the knot with a lady named Nikel Goledd. Not much is known about his marriage life. He shares five kids with his beloved wife, Nikel.
Azie Faison Net Worth
As of 2022, Azie Faison's personal wealth is estimated to be around $2 million. He earned millions of dollars amount from his entrepreneurial business and by selling his music album. During the time of the War on Drugs era, he earned over $100,000 in a week by selling cocaine in Harlem, New York.
Azie Faison News
The Real Person Rico From Paid In Full Is Based On  Screen Rant