Clara Wu Tsai Net Worth: How Rich is the Businesswoman Actually?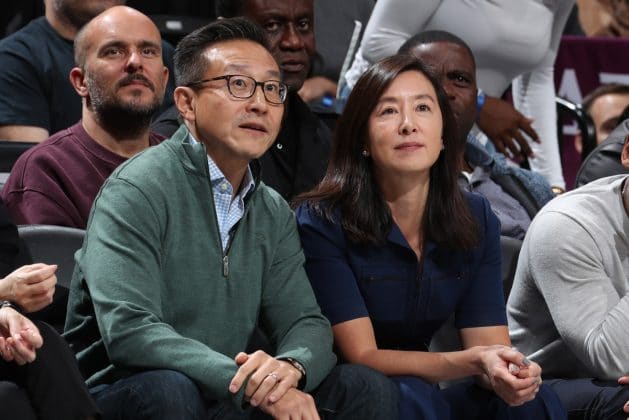 Clara Wu Tsai is an American businesswoman, philanthropist, and activist. She is among the co-owner of the Brooklyn Nets, San Diego Seals, Barclays Center, as well as New York Liberty. Furthermore, Tsai has also founded a nonprofit called REFORM Alliance which is working towards proper criminal justice. Clara Wu Tsai net worth is unavailable at the moment and is still under review.
| | |
| --- | --- |
| Full Name | Clara Wu Tsai |
| Birth Date | 1965/1966 |
| Birth Place | Lawrence, Kansas, U.S. |
| Profession | Businesswoman, Philanthropist, and Activist |
| Relationship Status | Married |
| Net Worth | Under Review |
Early Life
Tsai was born in a place called Lawrence in Kansas. Her parents were hard-working immigrants with her father being the professor of economics at the University of Kansas. With there being a strong value on education in her family, Tsai was very focused on studies growing up.
Because of this, she managed to get into Stanford University from where she first received a bachelor's in arts and would later also get a master's degree which was focused on international relations. Later on, Tsai would decide to do another Master's program, this time at Harvard Business School where she got her MBA.
Clara Wu Tsai Net Worth and Career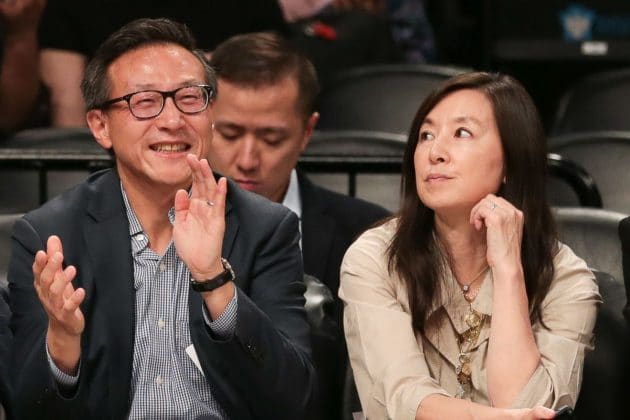 During her career, Tsai has worked as the senior manager and later as the Vice-President in the Business Analysis department of the multinational giant American Express. Furthermore, Tsai has also worked as an Executive for the Alibaba subsidiary company called Taobao where she was involved in the Hong Kong department.
Wu Tsai is also one of the founding partners of the organization called REFORM Alliance where she is a board member. The organization has been working for several years now on criminal justice reform.
Sports fans also recognize Tsai to be part of the owners of the NBA team called Brooklyn Nets, the San Diego Seals, as well as the WNBA team called New York Liberty.
Personal Life
Clara Wu Tsai is married to Joseph Tsai with their marriage occurring on October 4, 1996. Together they have three children who are named as Jacob, Dash, and Alex. Together with her husband, Tsai has worked on several philanthropic activities of massive scale.
The couple worked together in establishing the Stanford Neuroscience Institute which was later called as the Wu Tsai Neuroscience Institute after a $250 million gift to the institute with Tsai mentioned how they have made this donation since they believe that Stanford is best suited in creating scientific discoveries that can help millions of people around the world.
They also have the Joe and Clara Tsai Foundation which works on an array of fields including economic mobility, social justice, and creativity. Among their recent donations include a $50 million donation towards social justice after the George Floyd protests had started all around the world.
They have also donated to Yale University which is the almameter of her husband to create the Wu Tsai Institute that is set to start its operations in 2022 and will focus on neurodevelopment, neurocomputation, and machine intelligence.
Clara Wu Tsai Net Worth
As of 2022, Clara Wu Tsai's net worth is still under review. Her husband's net worth on the other hand is more publicly available with him definitely being the person with a higher net worth in the relationship. As per Forbes, Joseph Tsai has an estimated net worth of $9.9 billion through his fortune with Alibaba Group where he is the second-largest individual shareholder.
The couple has together invested in several sports teams over the years with their huge fortune and have made good use of it by giving back to the community through different effective initiatives.
Clara Wu Tsai News
Transcript: Leveling the Playing Field with Clara Wu Tsai  The Washington Post

New York Liberty owner Clara Wu Tsai gave her team NBA-like amenities. The investment helped them reach the WNBA Finals  Fortune

New York Art World Celebrates Angela Davis, Amy Sherald, Clara Wu Tsai, Crystal McCrary, Raymond McGuire at Awards Dinner in NYC  City Life Org