Ashraf Ghani Net Worth: How Rich is the Afghanistan President?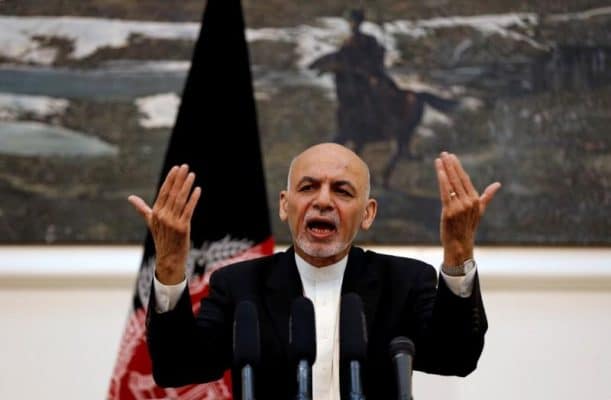 Mohammad Ashraf Ghani Ahmadzai is an Afghan politician, academic, and economist. Ghani served as the President of Afghanistan from 2014 to August of 2021 when he decided to flee the country into exile after the Taliban took control of Afghanistan. He has previously served as the Minister of Finance as well as the Chancellor of Kabul University. As of 2022, Ashraf Ghani net worth is estimated to be around $5 million.
| | |
| --- | --- |
| Full Name | Mohammad Ashraf Ghani Ahmadzai |
| Birth Date | 9 May 1949 |
| Birth Place | Logar, Afghanistan |
| Profession | Politician, Academic, and Economist |
| Relationship Status | Married |
| Net Worth | $5 million (estimated) |
Early Life
Ghani grew up in Afghanistan and studied there. Yet, after an opportunity to participate in a foreign exchange program, he studied at Lake Oswego High School in the U.S. where he graduated. He then studied at the American University of Beirut where he earned a major in cultural anthropology and graduated in 1973.
Ghani then study at Columbia University in the U.S. after receiving a government scholarship and graduated in 1977. Though Ghani had initially planned on coming back to Afghanistan right away after his studies, the pro-Soviet forces came to power in his country leaving most of his male family members in prison. This is why Ghani decided to rather stay at Columbia where he would receive a Ph.D. in 1983.
Ashraf Ghani Net Worth and Career
Ghani started his career as part of the faculty of Kabul University as well as being the faculty of Aarhus University in Denmark. He would later become part of the University of California in 1983. After this, he started a long-term relationship with Johns Hopkins University where he would teach until 1991. Ghani then worked for the World Bank where he looked after projects that were present in East and South Asia.
After working for two decades with the World Bank as well as the U.N., Ghani decided to return to his home country where he joined the Afghan government as the chief advisor to President Hamid Karzai in 2002. Ghani is also the founder of the Institute for State Effectiveness along with Clare Lockhart which has worked on developing the framework for post-conflict transitions taking into consideration that Afghanistan was in at the time.
Ghani started his political ambitions in 2009 when he was declared as a candidate for the presidential elections of that year. He came in fourth during the lections and attempted again in the 2014 elections where he was able to become victorious becoming the oldest inaugurated Afghan ruler since 1947 at the age of 65.
During his tenure, Ghani worked on strengthening the ties Afghanistan had with Central Asian countries and also worked on developing new trade routes. He also envisioned Afghanistan becoming a steel exporter. However, his presidency would come to a stop since on August 2, the U.S. troops decided to withdraw from Afghanistan leading to the advance of the Taliban. By August 15, 2021, Ghani had fled the country with his wife in a helicopter.
Personal Life
Ashraf Ghani is married to Rula Saade. The two initially met when they were students at the American University of Beirut. They have two children together who are named Mariam and Tariq. Ghani owns around 200 acres of land in an area called Surkhab in Logar province.
He has had health problems after going through cancer in the 1990s. Among the habits Ghani has that got him to such a high position coming from humble beginnings is that he has carried on the habit of waking up before five and reading every day for two or three hours.
Ashraf Ghani Net Worth
As of 2022, Ashraf Ghani's net worth is still under review. According to some media outlets, Ghani fled Afghanistan with four cars and a helicopter full of cash. He also had to leave some money behind as it would not all fit in.
Ashraf Ghani News
Joe Biden Exploded As Afghanistan Collapsed, Admitted Feeling Tired, Claims Book  NDTV

Could State Department, Bagram or Ghani Have Made Afghan Airlift Less Chaotic?  Voice of America – VOA News

Former Afghan Leaders Powerless Inside, Outside Their Homeland  Voice of America – VOA News