Armando Montelongo Net Worth: How Rich is the Entrepreneur Actually?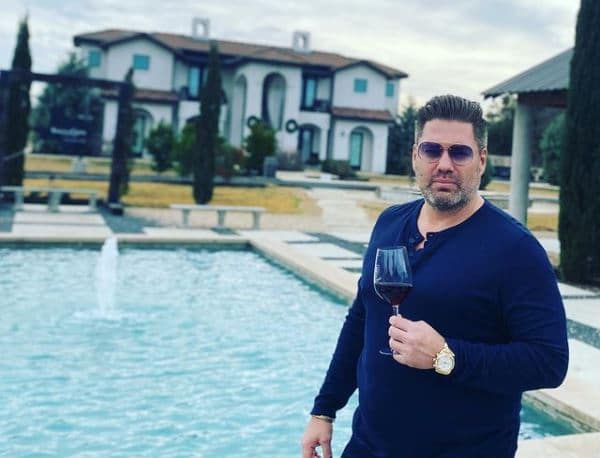 Armando Montelongo, Jr. is an American real estate entrepreneur and public speaker. He is best known for being part of the popular reality show on A&E called Flip This House. Since then, he started his own company that focuses on providing real estate investment seminars. As of 2022, Armando Montelongo has an estimated net worth of $60 million.
| | |
| --- | --- |
| Full Name | Armando Montelongo, Jr. |
| Birth Date | 51 years old |
| Birth Place | San Antonio,Texas |
| Profession | Real Estate Entrepreneur and Public Speaker |
| Relationship Status | Single |
| Net Worth | $60 million |
Early Life
As per the story that Armando has provided, he grew up in San Antonio where his father had a construction business. However, when he was 16 years of age, the business went down because of the real estate recession that was occurring in the U.S.
Armando Montelongo Net Worth and Career
View this post on Instagram
Armando has only provided the story of his life 15 years after this where he mentioned that he was having a very tough time with his home being foreclosed, him and his family having to rely on food stamps, and them living in the garage of his in-laws.
There was no other option for Armando than to earn money. One day he was able to notice that the home values in Texas were very low because of which he decided to start buying homes that were distressed. In order to get this going, he started by taking a $1000 loan from his dad and continued buying and selling such properties.
As per Armando, he became a multi-millionaire in 3 years after doing this and perfecting the formula he was following. Armando then became part of the show called Flip This House since he was in the same field and appeared alongside his team members.
The reality show was a big success and featured Armando on the show for three seasons which helped to boost his credibility incredibly as a real estate professional. After this project was completed, Armando decided to start a film production company by his own name in 2011 with one of their main productions being the film called Line of Duty.
The film was created with a $2.5 million budget and released in 2013. However, Armando has focused the bulk of his attention on his other company called Armando Montelongo Seminars which he started in 2008. It was the success of this business that led to him being named as the No. 2 Hispanic business owner present in the Inc. 500 list.
The real estate seminar business includes Armando having a 90-minute free seminar, to begin with which is meant to attract potential clients towards his seminars. Then, there is a three-day workshop that he sells for $1500. A bigger upsell from here is an in-person training extravaganza that goes for as much as $40,000.
This business has had some complaints which even led to an investigation by the Texas attorney general. However, Armando provided his assurance of working under the laws and making sure that the marketing of the seminars was not misleading and didn't meet the goals promised to the students.
Personal Life
Armando was married to Veronica Montelongo with whom he also shares a son. However, their marriage ended in 2011.
Armando Montelongo Net Worth
As of 2022, Armando Montelongo has an estimated net worth of $60 million. Armando has made claims that his net worth is as high as $200 million but he has not been able to provide any proof of this. However, he has still been very successful both as a real estate investor, flipper, as well as through his seminar business which has created the bulk of his fortune.
Armando Montelongo News
Fraud Claims Upheld Against Reality Star Armando Montelongo  The Real Deal

Armando Montelongo loses bid to get fraud claims tossed  San Antonio Express-News