Ant Anstead Net Worth: How Rich is Ant Anstead Actually?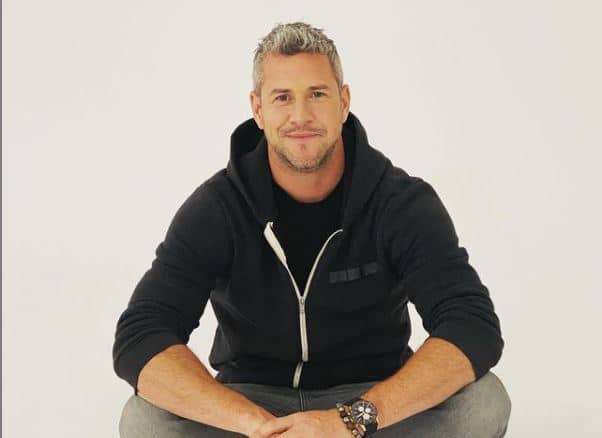 Anthony Richard Anstead, who is better known simply as Ant Anstead, is an English television presenter, motor specialist, and designer. He is best known for being the co-host of several shows among which many know him through "For the Love of Cars" with Philip Glenister as well as the show called Wheeler Dealers. As of 2022, Ant Anstead net worth is estimated to be around $6 million.
| | |
| --- | --- |
| Full Name | Anthony Richard Anstead |
| Birth Date | 28 March 1979 |
| Birth Place | Plymouth, Devon, England |
| Profession | Television Presenter, Motor Specialist, Designer |
| Relationship Status | In a Relationship |
| Net Worth | $6 million |
Early Life
Ant Anstead was born on March 28, 1979, and grew up in a place called Ely in Cambridgeshire. He studied at Richard Hale School and after moving to Hertfordshire, he transferred to Haileybury School where he completed his A-levels.
Ant Anstead Net Worth and Career
View this post on Instagram
After completing his education, Anstead started to work for Hertfordshire Constabulary in 1999 where he would become the Police Constable working in the Bishop's Stortford area. Over the years, he would work for the Tactical Firearms Team(TFU). Anstead had a very successful career and even received two commendations for acts of bravery for his service.
In 2005, Anstead decided to make a change in his career to be a car builder which he had been passionate about from a young age. He helped clients to restore their old cars and even made his name as an artist as he also made different art and sculptures too. Anstead is a multi-talented personality with him even being a semi-professional football player who played for more than 15 years in over 700 matches for the Ryman level. What is amazing is that during his time playing there and winning the Ryman league promotions multiple times, he had made the transition from goalkeeper to striker.
In 2014, Anstead decided to start his own production company and through it produced a show called The World's Most Expensive Cars. This show caught the attention of Channel 4 who proposed he host a new car show with actor Philip Glenister called For the Love of Cars. He has gone on to host several shows since then which has made him a popular personality all over the globe. These shows include Building Cars Live as well as Ant Anstead Master Mechanic.
Personal Life
Anstead was married to a woman named Louise. The two even had a daughter named Amelie and a son named Archie together. However, they would go their separate ways in 2017. That same year, Anstead would meet Christina El Moussa who was also a television personality.
The very next year, the two would get married in a private wedding held in California. But, their marriage would start to fall apart quickly and in 2020, Christina would file for divorce citing differences. Both of them have moved on from their marriage with Anstead now in a relationship with an actress named Renee Zellweger.
Ant Anstead Net Worth
As of 2022, Ant Anstead has an estimated net worth of $6 million. Anstead has built his fortune through the different shows that he is both involved in and produces along with his other business ventures.
Ant Anstead News
Who is Wheeler Dealers' Ant Anstead and where is he now?…  The Sun

Ant Anstead Shares Thanksgiving Scenes with Son Hudson, Renée Zellweger  PEOPLE

Ant Anstead Leaves a Clue for Fans That He May Have Spent Thanksgiving with Girlfriend Renée Zellweger  Yahoo Canada Finance