Angus T Jones Net Worth: How Rich is the Actor Actually in 2022?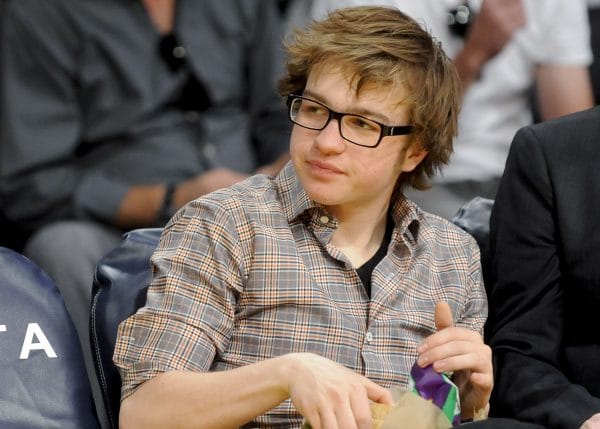 Angus Turner Jones is an American actor who is best known for being part of the blockbuster hit sitcom called Two and a Half Men where he played the character named Jake Harper. As of 2022, Angus T Jones net worth is estimated to be around $20 million.
The series Two and a Half Men which he appeared became one of the most-watched sitcoms of the time for which Angus won several awards including multiple Young Artist Awards. He was even one of the highest child actors of the time but Angus turned to his Christian faith because of which he felt that he couldn't be part of the show anymore.
| | |
| --- | --- |
| Full Name | Angus Turner Jones |
| Birth Date | October 8, 1993 |
| Birth Place | Austin, Texas |
| Profession | Actor |
| Relationship Status | Single |
| Net Worth | $20 million |
Early Life
Angus grew up in Texas along with his younger brother. He started to appear on screen at the young age of five with his debut coming in a film called Simpatico. This led to him having small supporting roles in different projects including The Rookie, Dinner with Friends, and The Christmas Blessing.
Angus T Jones Net Worth and Career
Angus may not have known it then but his life would forever be changed after he was cast as Jake Harper in the sitcom called Two and a Half Men. The show sees Charlie Harper played by Charlie Sheen as a hard-drinking uncle of Jake while his father Alan is a divorced man who is finding his way back in life but sadly never does.
The show grew in popularity instantly since Charlie Sheen was already a well-known actor. The sitcom was able to attract an audience of around 15 million watching the show with the scripts being full of comedy.
Since Angus was also among the three most important characters of the show, his popularity also skyrocketed along with his pay too as he was able to become the highest-paid child actor when he was 17 years old. However, as the character Angus played stepped into his teenage years, Angus too had to play roles such as being a marijuana user as well as one who had a sexual relationship with many women.
He even openly mentioned how he was feeling uncomfortable in these adult roles. In 2012, Angus became baptized and became a changed person. One of his videos on the internet went viral where he mentioned the show to be filth and urged the fans not to watch the show as he believed that the effects of TV were something people should spend time researching about. As a result, Angus decided to leave the show but did come back in the finale of the show for a cameo role.
Personal Life
Angus has made it a priority to stay out of the spotlight and has tried to live a normal life since he departed from the show. After leaving the show, Angus joined the University of Colorado where he continued his studies and mentioned how he was enjoying a normal life again.
Angus is completely devoted to his Christian faith and mentioned how he couldn't appear in a show such as Two and A Half Men knowing that what he would be appearing in would not be morally right for him.
Angus T Jones Net Worth
As of 2022, Angus T. Jones has an estimated net worth of $20 million. During the peak of the popularity of the show, Angus was reported to be earning $350,000 per episode which made him among the highest-paid child actors ever for a series. During his time with the Two and a Half Men, he appeared in a total of 213 episodes which has contributed to the majority of his net worth.
Angus T Jones News
Jon Cryer And Charlie Sheen Had Opposite Reactions To Angus T. Jones' Meltdown During Two And A Half Men  TheThings

What really turns Hollywood stars into screen-shy hermits… from child star who earned $300k an episode to B…  The Sun

'Two and a Half Men' star Angus T. Jones unrecognizable during rare Los Angeles outing  New York Post