Angel Brinks Net Worth: How Rich is the 'Basketball Wives' Star?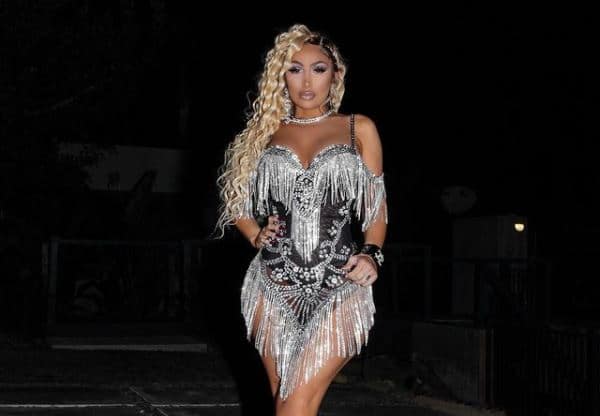 Angel Brinks is an American fashion designer and TV personality who is best known for appearing in the reality show called Basketball Wives: LA. As of 2022, Angel Brinks net worth is estimated to be around $1.5 million.
| | |
| --- | --- |
| Full Name | Angel Brinks |
| Birth Date | October 19, 1982 |
| Birth Place | Los Angeles, California |
| Profession | Fashion Designer and TV Personality |
| Relationship Status | In a Relationship |
| Net Worth | $1.5 million |
Early Life
Angel grew up in Los Angeles to strict parents who wanted her to either be a doctor or a lawyer. As a child, she was active in the choir and would take up dancing classes too without telling her parents as she didn't want them to know that she would be around boys. Angel felt that she had a creative side in her and wanted to do something in her career around this line.
Angel Brinks Net Worth and Career
View this post on Instagram
This led to her love for fashion and clothing. She was continuing as a dancer too and was even the backup dancer for Jennifer Lopez. The different outfits she had worn during her performances inspired her to create unique outfits herself too. This led to her starting a fashion brand by her name which she launched in 2010.
Her company Angel Brinks Fashion has now been running for close to 11 years and has expanded into providing a variety of different clothing for women including leggings, lingerie, denim, and jackets. The costumes that Angel creates signifies glamour and confidence with a sense of high quality.
The fashion designer has now become the friend of many celebrities who trust her in creating their outfits. These include stars such as Trina, Black Chyna, Erica Mena, Cardi B, and Nicki Minaj. These celebrities have worn her outfits for some of the most anticipated award shows and red card appearances.
Today, Angel Brinks has turned into a brand that has gone on to also appear in the New York Fashion Week and Facet Studio's Fashion Show. She gained a lot of popularity as well because of her appearance in Basketball Wives: LA when she was together with the basketball player of Indiana Pacers named Tyreke Evans. This has led to her having a massive following of 1.5 million on Instagram.
Personal Life
Angel has two children. Her first child, Azari was through her first husband who committed suicide when Angel was still pregnant with Azari. Angel has not made public the story about what happened with her ex-husband.
She then went on to be in a relationship with Tyreke Evans with whom she had another child named Amani. However, their relationship would not last at all because of claims of Tyreke cheating on her. Since then, Angel Brinks has been together with Jackie Long.
Angel Brinks Net Worth
As of 2022, Angel Brinks has an estimated net worth of $1.5 million. Her business Angel Brinks Fashion has become widely popular which has helped her become an independent woman and the favorite of many fashionistas in the U.S.
Angel Brinks News
Angel Brinks Net Worth And Career  hypehair.com

Angel Brinks Addresses Criticism Of Boyfriend RoccStar, Her Return To 'Basketball Wives,' And More! (Exclusive Video)  The Shade Room