Alana Thompson Net Worth: How Rich is Honey Boo Boo Child?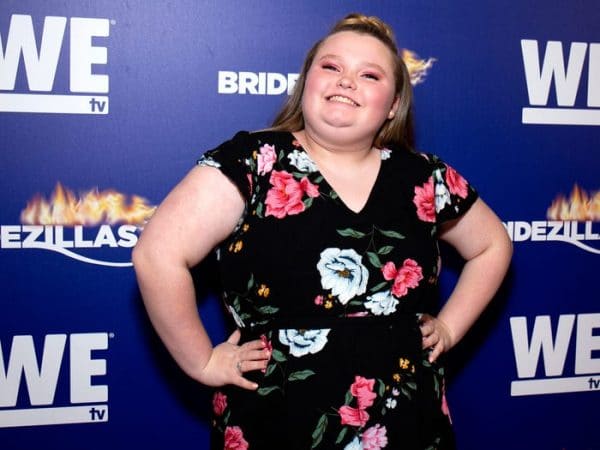 Alana Thompson, who is better known as Honey Boo Boo Child, is an American reality television personality who is best known for appearing in the shows such as Toddlers and Tiaras as well as Here Comes Honey Boo Boo. As of 2022, Alana Thompson net worth is estimated to be around $500,000.
| | |
| --- | --- |
| Full Name | Alana Thompson |
| Birth Date | August 28, 2005 |
| Birth Place | United States |
| Profession | Reality Television Personality |
| Relationship Status | In a Relationship |
| Net Worth | $500,000 |
Early Life
Alana is currently studying in a public high school with her future ambition being to become a neonatal nurse. Right now, she is focused on getting good grades in high school to prepare well for her college education. Furthermore, she is continuing to work and is saving up to buy her car. Alana was part of different child beauty pageants which gave her early exposure to being in the spotlight.
Alana Thompson Net Worth and Career
View this post on Instagram
Alana's professional career started when she and her mother became part of the show called Toddlers and Tiaras in 2012. She was only six years old at the time with her mother helping her to participate in a children's beauty pageant. She then had a show called Here Comes Honey Boo Boo which revolved around the life of Alana and her family. This name is what most people know her by though Alana wants to change that.
The show was going well for two seasons during which 55 episodes were created but it would be canceled abruptly after it was found out that her mother June Shannon had been dating a convicted child molester. Yet, the popularity of the show has led to Alana having a lot of opportunities over the years. Among her involvements was in the show Dancing With the Stars: Juniors where she participated in the 2018 season. As per some reports, she was able to earn $50,000 by being involved in the show. Alana was also seen in her mother's series called Mama June: From Not to Hot.
Personal Life
Alana has mentioned in an interview how she has a very limited amount of friends as it is hard for her to distinguish between those who are going to be loyal friends or those who just want to be her friend because she is well known. This is why her only friend so far is her boyfriend whose name has not been disclosed so far. Speaking about her personal life, Alana has mentioned that body shaming is a part of life she has accepted as in any of the posts she does on social media, there is always a group of people who are critics of her for her physical structure.
Alana Thompson Net Worth
As of 2022, Alana Thompson has an estimated net worth of $500,000. Unlike many teenagers of her age, Alana has already been able to earn some money by being involved in different TV shows. However, she has a lot of ambitions and mentions that earning money is a big part of it.
Also, Alana is honest and has mentioned that one of the reasons she is involved in the show business is because it is a good investment financially speaking which helps her to earn a lot more than what she would have been able to earn working a normal job. However, Alana has also mentioned that she won't be involved in TV forever which is when she will be working fully on her nursing job.
For now, her short-term goals involved buying a car and then buying a house when she is 18 and ready to live independently.
Alana Thompson News
'Mama June' celebrates Alana 'Honey Boo Boo' Thompson's high school graduation  ABC News

Photos: Little 'Honey Boo Boo' all grown up heads to prom in pageant-pink dress  FOX 5 Atlanta

'Mama June: Family Crisis' Trailer: Mama June Breaks Down During Intense Therapy Session (Exclusive)  WUSA9.com