Shin Lim Net Worth: How Rich is the Magician Actually in 2022?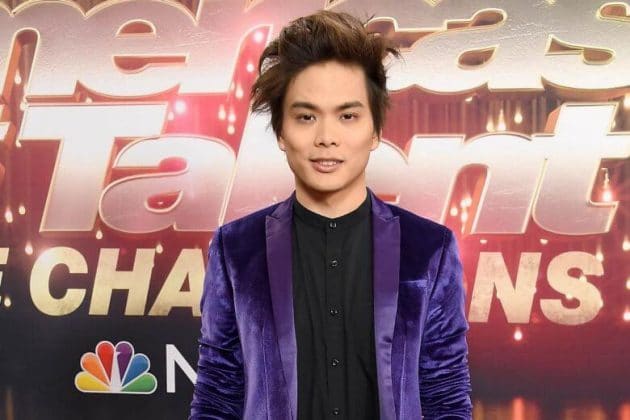 Liang-Shun Lim, who is better known by his stage name as Shin Lim, is a Canadian-American magician. After starting his career in 2012, Lim started to tour all around the world doing performances of his magic tricks that also included close-up demonstrations. His success was further amplified after he won the 13th season of the hit show America's Got Talent. As of 2022, Shin Lim net worth is estimated to be around $6 million.
| | |
| --- | --- |
| Full Name | Liang-Shun Lim |
| Birth Date | September 25, 1991 |
| Birth Place | Vancouver, British Columbia |
| Profession | Magician |
| Relationship Status | Married |
| Net Worth | $6 million |
Early Life
Shin Lim was born in Canada but would later move to Singapore where his parents are originally from. Later on, when he reached 11 years old, Lim and his family moved to the United States. He studied at Acton-Boxborough Regional High School and during those early days had developed an interest in learning to play the piano.
After completing his high school education, Lim studied at Lee University where he graduated by doing a double major in telecommunications and piano.
Shin Lim Net Worth and Career
View this post on Instagram
Lim had initially become interested in the art of doing magic tricks through his older brother named Yi. Yi had shown him a card trick that Lim later looked through on Youtube. After this, Lim started watching Youtube videos one after another. He eventually started practicing different magic tricks too and looked at existing star magicians such as David Blaine whose performances were very impressive from the perspective of Shin Lim.
However, he would be diagnosed with a condition called carpal tunnel syndrome. He continued to focus on improving his skills and started to develop his own tricks as well once he had understood all the fundamentals. In 2012, he would then perform during the Fédération Internationale des Sociétés Magiques where he finished in the sixth position. Though this was not the result he expected since he had higher expectations, it led to him getting exposure.
Lim then met with an agent who offered him to tour in different parts of China. He decided to reiterate his show workflow as now his performances had music but not any narration adding a sense of curiosity among the fans about what might come next.
Lim then won the World Championship in 2015 and was also asked to be part of the show called Penn & Teller: Fool Us. By now, Lim was convinced that he wanted to do magic giving his full dedication. However, he had a setback after injuring two tendons on his left thumb which started to emerge doubts over whether his career might be over if he cannot get a proper recovery.
Thankfully, the surgery went well for Lim which led to a comeback. Yet, his biggest win so far was during America's Got Talent where he was the winner and walked away with $1 million as the cash prize. Furthermore, he also participated in the first edition of America's Got Talent: The Champions where he would be declared as the winner. Lim's popularity skyrocketed after being involved in these shows which are watched by millions of people.
Personal Life
Having been born in Canada and then grown up in America, Shin Lim is privileged to have dual citizenship. Lim became engaged with Casey Thomas after they met in 2015 during the time that he was on a tour. After four years of announcing their engagement, they finally decided to get married in 2019.
Shin Lim Net Worth
As of 2022, Shin Lim's personal wealth is estimated to be around $6 million. His international tours and the multiple events that he does every year have contributed to his huge net worth.
Shin Lim News
Shin Lim may have the fastest hands on the Las Vegas Strip  Las Vegas Magazine

Magician Shin Lim Astonished AGT Audiences — Where Is He Now?  NBC Insider

Can a non-Golden Buzzer win 'America's Got Talent' Season 18? Yes, just ask Shin Lim  Gold Derby