Zhao Wei Net Worth: How Rich is the Chinese Actress Actually?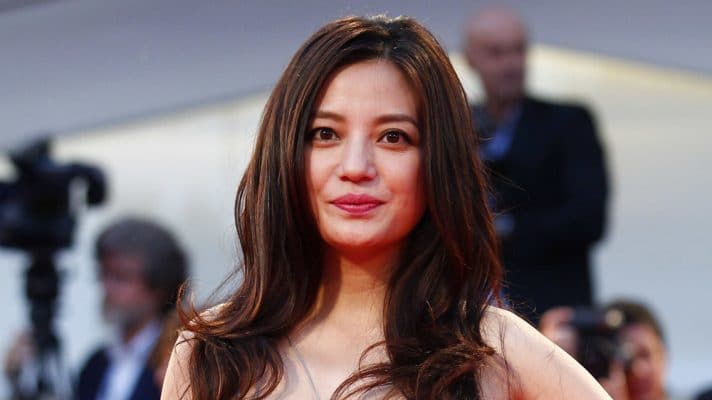 Zhao Wei is a Chinese actress and businesswoman. She is best known for her splendid performance as Xiao Yanzi in the hit TV series "My Fair Princess". Zhao is considered one of the most popular, and highest-paid actresses in China. As of 2022, Zhao Wei net worth is estimated to be around $1 billion.
Zhao Wei has recently been blacklisted from all social media and streaming sites by the Chinese government for an unexplained reason.
| | |
| --- | --- |
| Full Name | Zhao Wei |
| Birth Date | March 12, 1976 |
| Birth Place | Wuhu, Anhui, China |
| Profession | Actress, Businesswoman |
| Husband | Huang You Long |
| Net Worth | $1 billion |
Early life
Zhao Wei was born on the 12th of March, 1976 in Wuhu, Anhui, China. She was born to her parents, Zhao Jiahia, and Wei Qiying. Her father, Zhao is an engineer, and her mom, Wei has served as a primary school teacher. She grew up with an elder brother named Zhao Jian.
Regarding her educational background, she has studied at a local education institution, Wuhu Normal School. She joined the institution to become a pre-school teacher. Zhao also had an interest in playing piano, dance, and painting. In fact, she has got training in dance, piano, and Chinese Ink wash painting.
Zhao Wei Net Worth & Career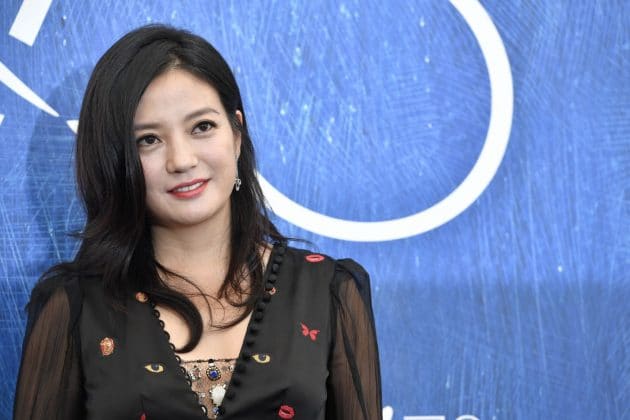 Zhao got her first acting role when she was still studying in school. She was featured in a cameo role in the 1994 movie "A Soul Haunted by Painting". However, she didn't have any dialogue in the movie. After a brief appearance in the movie, she decided to pursue a career as an actress.
Zhao shifted her place to Shanghai and joined the Xie Jin Star Academy. The academy was founded by the Chinese director, Xie Jin. Later on, she was featured in Xie's movie "Penitentiary Angel". Though it was her first substantial role, she was not satisfied with her performance. Zhao then landed on other roles in several TV series. Her first lead role in TV series came in "Sisters in Beijing".
Zhao's role in Sisters in Beijing was noticed by the producer, Chiung Yao, who later cast her in the TV series "My Fair Princess". The series became popular and received high TV ratings in Taiwan, China, and Southeast Asian countries. With the success of the series, she became an overnight star. Wei also received the Golden Eagle Award for Best Actress and became the youngest actress to receive that award.
She starred in the 2001 successful comedy movie "Shaolin Soccer" along with famous Hong Kong actor, Stephen Chow. She received a nomination of Best Actress at the Chinese Film Media Award for her performance in the movie. Zhao has also given some kung fu epics movies from 2008 to 2010. Some of her noteworthy Kung fu movie appearances came in "Red Cliff", "Painted Skin", "Mulan" and "14 Blades".
Zhao came up as a director for the first time in 2013 by directing the Chinese drama movie "So Young". The movie was a big success, which broke 100 million yuan alone in China. In just a week, the movie gathered 350 million yuan, and its final box collection was recorded more than 700 million yuan. She has last appeared in the 2019 movie "Two Tigers".
Zhao Wei Personal Life
Zhao Wei is married to a Chinese businessman, Huang You Long. She had a two years relationship with him before tying the knot in 2008 in Singapore. Zhao shares a daughter named Huang Xing with her husband, Huang.
Zhao has recently been banned from all social media and streaming platforms by the Chinese government. As per the sources, the Chinese government took the decision after Zhao and her husband, Huang bought a large chunk of stock in Jack Ma's new company, Alibaba Pictures in 2016. Their stake in the company is worth around $1 billion.
The Chinese government is quite dissatisfied with the couple's investment in the company. And as a punishment, the government has given an order to completely delete her movie credits and works from all streaming and social media platforms.
Zhao and her hubby, Huang, have reportedly fled to France after she was blacklisted by the Chinese government. The couple is reported to be hiding out at their vineyard situated in the South of France.
Zhao Wei Net Worth
As of 2022, Zhao Wei's personal wealth is estimated to be around $1 billion. Zhao also owns the company named Longwei Culture & Media, which purchased the control of Chinese animation studio company, Zhejiang People Culture at end of 2016. According to reports, the company is listed on the Shenzhen Stock Exchange for CN¥3 billion.
Zhao Wei News
Customer in Sarawak Asks for Free Food, Claims She's Shaolin Soccer Actress Who Will Promote the Place  WORLD OF BUZZ

Zhao Wei spotted at Beijing Airport amid alleged ban  Yahoo

Canadian diplomat expelled from China in tit–for-tat measure  CNN