YNW Bslime Net Worth: How Rich is the Rapper Actually in 2022?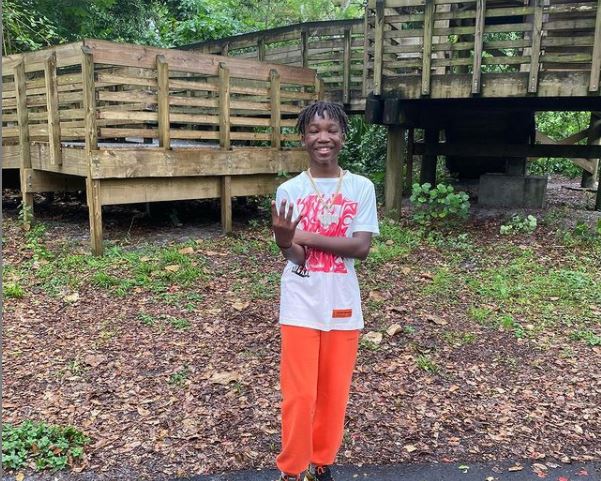 Brandon King, better known as YNW BSlime is 15 years old American rapper. He is best recognized for his 2019 released song "Slime Emotions". BSlime is the younger brother of rapper, YNW Melly. As of 2022, YNW BSlime net worth is estimated to be around $350 thousand.
| | |
| --- | --- |
| Full Name | Brandon King |
| Birth Date | April 10, 2007 |
| Birth Place | Gifford, Florida, United States |
| Profession | Rapper |
| Relationship Status | Single |
| Net Worth | $350 thousand |
Early life
YNW Bslime was born on the 10th of April, 2007 in Gifford, Florida, United States. His real name is Brandon King. He grew up with two elder siblings. His family shifted their place to Miami, Florida in 2018. Looking at his older brother, YNW Melly, he decided to pursue a career in music.
He used to go to a recording studio, New Era with his brother Melly. Bslime got the first opportunity to perform freestyle in October 2018. He also performed at the 2019 Rolling Loud Music Festival, replacing his brother Melly.
YNW Bslime Net Worth & Career in Music
Bslime released his first song "Hot Sauce" in July 2019. He was just 12 years of age at the time when the song hit the floor. Later, in September 2019, he got along with rapper Lil Tjay and released a remix version of the song, Hot Sauce. The official video of the song was released on December 7, 2019. To date, the video has crossed over 9.3 million views.
He came up with his second single "Baby Slime Freestyle" on July 10, 2019. Just after two days, he dropped a new song titled "Slime Dreams". The song went on to be a huge hit. It received over 8 million streams on SoundCloud. Likewise, the official music video of the song received more than 24 million YouTube views.
In August 2019, he came up with a song "Free Melly (YNW Melly Tribute)". The song was made as a tribute to his brother. His next big hit came in September 2019, with a song titled "Gucci Belt". The song received a good response from audiences. It has garnered over 15 million YouTube views as of this writing.
Bslime has also worked along with his brother, YNW Melly on a song titled "Dying For You". The song shows a strong bond between the two brothers. His recent hit singles that crossed a million YouTube views include "Nightmares" and "Need You". Two months back in February 2021, he dropped a new song titled "OTW".
YNW Bslime Personal Life
15 years old rapper, YNW Bslime is currently enjoying his early success. He has not seen dating anyone yet. Bslime seems quite busy working on his new songs. He is gathering a massive fan following on social media. To date, he is followed by 987K followers on Instagram.
YNW Bslime Net Worth
YNW Bslime has achieved wide recognition at such a young age. He is yet to receive more fame and success in the future. Starting 2022, YNW Bslime has gathered a hefty fortune of $350 thousand.