Winklevoss Twins Net Worth: How Rich are the Brothers Actually?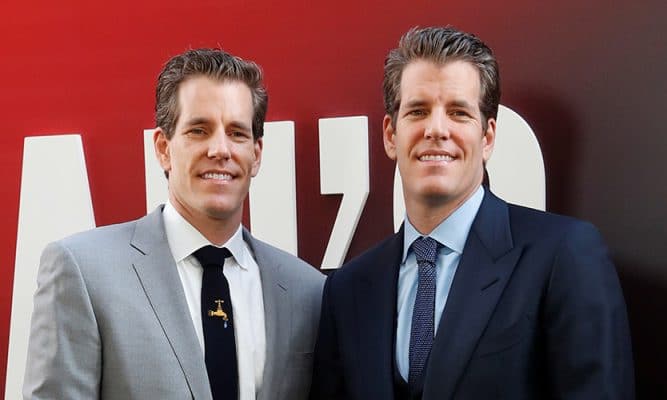 Cameron and Tyler Winklevoss, popular as Winklevoss Twins are American cryptocurrency and Bitcoin investors. They are also the Olympian rowers and co-founder of Facebook. The twins are the founder of the cryptocurrency exchange, Gemini. Likewise, they have invested in Bitcoin lender "Block-Fi", and digital art auction platform "Nifty Gateway". As of 2022, Winklevoss Twins net worth is estimated to be around $6 billion.
| | |
| --- | --- |
| Full Name | Cameron and Tyler Winklevoss |
| Birth Date | August 21, 1981 |
| Birth Place | Southampton, New York, U. S. |
| Profession | Cryptocurrency and Bitcoin Investor |
| Relationship Status | N/A |
| Net Worth | $6 billion |
Early life
Cameron and Tyler Winklevoss were born on 21st August 1981 in Southampton, New York, United States. They were born to parents, Howard Edward Winklevoss Jr. And Carol. Their father, Howard used to work as an adjunct professor at Wharton School of the University of Pennsylvania. The identical twins studied at Greenwich Country Day school, and Brunswick School.
Later, both attended Harvard University and received an undergraduate degree in economics. In 2009, the twins attended Said Business School, from where they earned an MBA degree in 2010. From an early age, they have worked together. In fact, they built a Lego together at a very young age. The twins also taught themselves HTML and formed their own web-page company.
Winklevoss Twins Net Worth & Career
While studying at Harvard University, they developed the idea of creating a social network. The idea, however, was later taken by Mark Zuckerberg and created a social network called Facebook. The twins even accused Zuckerberg of stealing their idea, and in the end, they received a settlement award worth $65 million. Out of $65 million, they received $20 million cash and the remaining $45 million in pre-IPO Facebook stock
After the settlement with Zuckerberg, the twins went on to become venture capitalists. However, they realized their money was unwanted in the venture capital market. In 2012, the twins went on a trip to Ibiza, where they first learned about Bitcoin. After returning back to New York City, they purchased their first Bitcoin.
They accumulated all their earnings from their accounts, and manage 1% of all Bitcoin in circulation. The twins supposed to have purchased a total of 180,000 coins, During that time, 1 Bitcoin was worth $8, and at present, it is worth around $35,882. The twins soon founded the cryptocurrency exchange platform called Gemini in 2014, which offers trading and support for over 30 different cryptocurrencies.
They have invested in over 25 digital asset startups, which include Bitcoin lender Block-Fi, and Nifty Gateway. Winklevoss Twins have recently acquired a company called Artie, which builds video games that exist on the blockchain, and don't need to download on a device.
Winklevoss Twins Personal Life
Winklevoss Twins have not revealed much about their personal life. Either they are still single, or have got married is still a mystery. They have neither given any hint of getting hooked up with any ladies on their Instagram. The identical twins seem too busy on their Bitcoin investments right now.
Winklevoss Twins Net Worth
Winklevoss Twins have accumulated a total net worth value of $6 billion by 2022. Cameron and Tyler Winklevoss share an equal net worth of $3 billion. The twins believe that the Bitcoin prices will increase tenfold in the near future since the Bitcoin value has decreased drastically from a record high price of $63,000 in April to $35,882 in June.
While talking on a fireside chat with the hedge fund founder, Anthony Pompliano, they said that Bitcoin is gold 2.0, and its market capitalization has to be around $10 trillion and even more.