Wayne Diamond Net Worth: How Rich is Wayne Diamond Actually?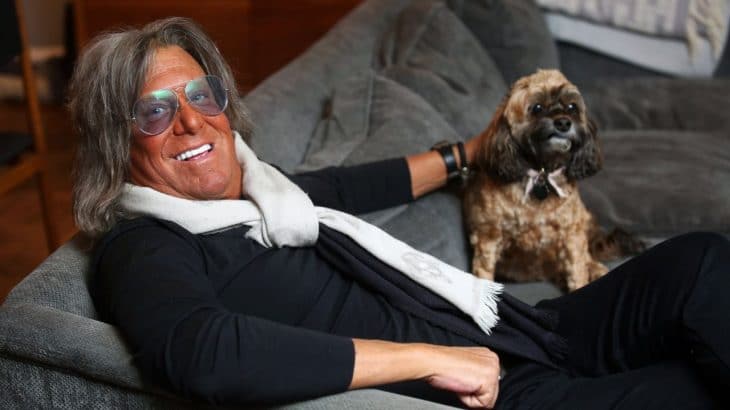 Wayne Diamond is an American actor, best known for his amazing performance in the 2019 released motion picture "Uncut Gems". He has also worked in two horror videos "txt msg", and "scAIRcrows". Wayne is the designer of Diamonds Ruin fashion line. As of 2022, Wayne Diamond net worth is estimated to be around $10 million.
| | |
| --- | --- |
| Full Name | Wayne Diamond |
| Birth Date | N/A |
| Birth Place | United States |
| Profession | Actor |
| Relationship Status | N/A |
| Net Worth | $10 million |
Early life
Wayne Diamond was born in the United States of America. His real date of birth and age has not got revealed yet. But, he seems to be above 65 years of age. Wayne has mentioned that he has not attended college. He further explained that he didn't join college to shine guys' shoes.
Wayne Diamond Net Worth & Career
Wayne also left his first job, because he was asked to shine his boss' shoes. He always had a dream of becoming an actor from the beginning. His dad once told him that he belongs to a garment center, since his acting career was not going that well. Wayne eventually listened to his dad and turned up as a garment salesman. He believed that it was the best advice he received in his life.
Diamond used to work near the garment district in New York City. He stated that when he was 23, the older boys who used to work in the garment center bought him a bottle of Dewar's scotch, and placed it behind the bar putting his name on it. Wayne stated it as the most defining moment of his life.
Wayne has been somewhere successful to create his own first high-end brands. His brands were actually the first high-end disco dresses, designed especially for women. Wayne's brands were always in demand, and women used to wear his dress at every disco across the United States.
Wayne turned his way back to acting after making a lot of money from selling his high-end brands. He had actually done few videos earlier along with Josh Safdie. Josh and Sebastian Bear-McCalard took his number for some videos, and after 4 months, he received a call from them to work on some music videos. Likewise, he has also worked on a radio show for Sebastian.
Wayne was in a touch with Josh, and Sebastian after they worked together on some videos. He always used to get a text, and email from them, but he never looked at them. After several years, he got a phone from the casting director of "Uncut Gems", and he said Safdie Brothers and Sebastian wanted to meet him. After that, he did a screen test for the role in the motion picture and eventually got selected. His performance impressed Sebastian so much that he said 'you are so perfect I can't believe it".
Wayne came up all prepared memorizing all of his 200 lines on his first day of shooting. However, they changed every line later. Despite that, he received appreciation from them. He also did a scene with a helicopter. He mentioned that the actor, Adam Sandler should have been handed over an Oscar nomination for his incredible performance in the motion picture.
Wayne Diamond Personal Life
Wayne Diamond has not revealed his true relationship status yet. He seems to have got married to someone named Helen, however, he has not given detailed information on his married life yet. Wayne is quite active on Instagram, where he is followed by 33K people.
Wayne Diamond Net Worth
As of 2022, Wayne Diamond's personal wealth is estimated to be around $10 million. He had a big house in Old Westbury and a luxury condo on Fisher's land. However, he later sold his house and Condo and settled down in the City near Upper East Side.