Washington Ho Net Worth: How Rich is Binh Ho's Son Actually?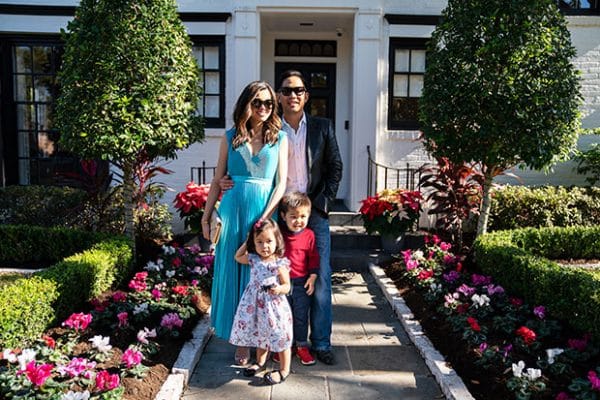 Washington Ho is a son of Vietnamese-American multi-millionaire Binh and Hue Ho. He is a successor of the Ho family, who will take over Ho's family business empire soon. As of 2022, Washington Ho net worth is estimated to be around $250 million.
Washington is the owner of VoltStreet Energy Advisors and Vice President of Moody Rambin. Washington's family came into notice after appearing on HBO's reality show "House of Ho".
| | |
| --- | --- |
| Full Name | Washington Ho |
| Birth Date | N/A |
| Age | 38 |
| Birth Place | Vietnam |
| Profession | Multi-millionaire |
| Wife | Lesley |
| Net Worth | $250 million (estimated) |
Early life and Family
Washington Ho was born in Vietnam to parents Binh Ho and Hue Ho. His parents immigrated from Vietnam to the United States in 1975. They have struggled in their early days. Earlier, they stayed and worked in Houston, Texas. Washington is named after the United States former President George Washington. He has two sisters named Judy and Reagan. All of them are living lavish life now.
Binh is 71 and Hue is 66 years of age now. Since they are growing old, the couple might give the responsibility of their business to Washington soon. Washington has a party-boy character. Most of the time he is seen throwing parties and enjoying life fully.
However, Washington made the decision to quit drinking alcohol in November 2019. He shared the reason behind the decision is for his family. He wants to prove himself as the best Washington Ho, who's different from what the world sees him. Washington also clarified that he wants to inspire his kids so that they could stand up for own in their life.
Washington Ho Net Worth and How He Makes Money?
Washington is currently involved in few businesses. His linked account states that he is working as a senior vice president of the real estate company "Moody Rambin". In addition to that, Ho also owns an energy consulting and management firm Voltstreet Energy Advisors. Likewise, he is serving as an advisor and founding shareholder at Southwestern National Bank.
Recently in the trailer of the popular show House of Ho, Washington notified that his father Binh is retiring soon from investment and banking responsibility. So, speculation is going strong that Washington will be new in charge of Ho's family business venture.
Washington is all set to take over his family business. His parents have traveled a long way to establish million dollar business empire. Washington will be inherited a multi-million dollar bank and a real estate company from his parents.
Washington Ho's Wife: Lesley Ho
Washington Ho is a married man. He tied the knot with his wife Lesley in 2015. A few months back on October 24, the couple celebrated their 5th wedding anniversary. Lesley shared a wedding anniversary photo on her Instagram.
Washington has two kids with his wife Lesley. His first children whom he named Roosevelt are 4 years old and the second kid Lincoln is 3 years old now. Like his father, he has also named his children after the name of former United States President.
Washington Ho Net Worth
The multi-millionaire business personality, Washington Ho has not shared his net worth figure yet. However, the total net worth figure of Ho's family is known to be around $3.1 million. Washington will surely add some amount to that figure and make Ho's business venture even bigger in the next few years. According to our estimate, Washington Ho's net worth is in the range of $230 million to $280 million.
Washington Ho News
"House of Ho" star Washington Ho launches HoBuzz THC seltzer  Yahoo Finance

Meet Houston's HBO Max reality star building a name for himself outside of television – Houston Business Journal  The Business Journals

"House of Ho" Star to Launch THC Beverage Company  The Real Deal