Binh Ho Net Worth: How Rich is the 'House of Ho' Star Actually?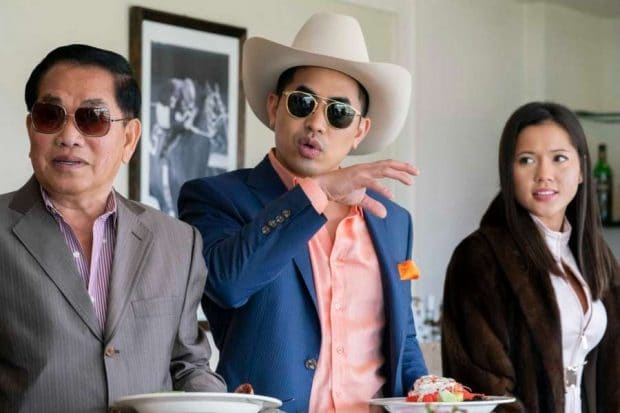 Binh Ho is a Vietnamese-American Investment banker and entrepreneur. Binh rose to prominence after he appeared in HBO Max's docuseries "House of Ho". The series presented the life story of a multi-millionaire family. Binh is currently working at Lu Investment, Inc. As of 2021, Binh Ho net worth is estimated to be around $200 million.
| | |
| --- | --- |
| Full Name | Binh H0 |
| Birth Date | 1949 |
| Birth Place | Vietnam |
| Profession | Investment Banker |
| Wife | Hue Ho |
| Net Worth | $200 million |
Early Life
Multi-millionaire entrepreneur, Binh Ho was born in Vietnam. Binh, along with his wife, Hue moved to the United States in 1975. They entered the United States as refugees. The couple initially stayed in Fredericksburg, Texas. They had a big dream in their eyes, though they were not aware of how to achieve it. They didn't know English, so we can imagine the difficult phase they faced in their early life.
Binh Ho Net Worth and How He Makes Money?
Binh's wife Hue worked at Circle K Convenience store. While working at the store, she learned the English Language from a lady who used to teach at Schreiner University. Binh had to work somewhere as well to survive in a big city. Eventually, he landed his first job which was at Exxon gas station. They didn't get a hefty wage working at their workplaces. But they managed their life with the minimum wage.
With all hard work and dedication, the couple slowly climbed the stairs. And as a result, now they have successfully introduced themselves as a multi-millionaire. Binh and his wife, Hue own a lucrative real estate development company. The Texas-based company has to date made involvement in various commercial and residential projects.
Binh and Hue also own a bank. In fact, Banking and investment is core part of Binh. Due to which he has build such a huge wealth. People got a chance to witness the success story of Binh, when the life story was presented in the docuseries "House of Ho". The show premiered on 10 December 2020 which covered all his family members; wife Hue, children Judy, Washington, aunt Tina, and cousin Sammy.
Binh Ho Wife- Hue Ho
Binh Hu's personal life has become an open book now. He is married to Hue Ho who is 66 years old now. His wife, Hue has been with him since his early struggle days. And still, she is holding Binh's hand tightly.
Binh and Hue shares two children. Their eldest daughter, Judy is a lawyer by profession. She is a divorcee who has 3 kids. Likewise, the couple shares a youngest son, Washington Ho. He is just a year young to her sister who is 39 years old. Washington is married to Lesley Ho. He has 4 kids with her.
Binh Ho Net Worth
Through his real estate dealings and Investment banking profession, Binh Ho's net worth is estimated to be more than $200 million as of 2021. The amount is surely going to increase in the next few years since Binh is at peak of his career right now.