TimTheTatman Net Worth: How Rich is the Twitch Streamer Actually?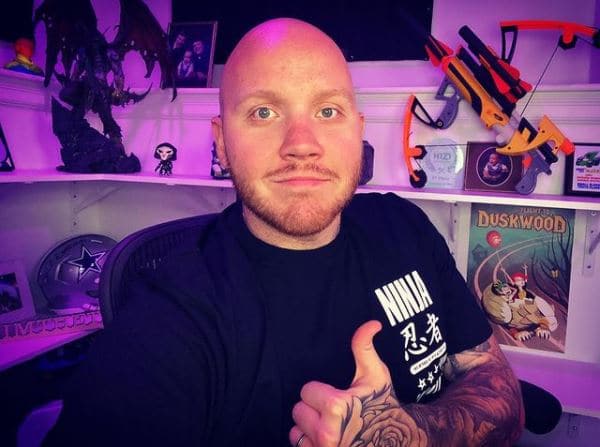 Timothy John Betar, who is better known by his online in-game named Tim The Tatman is an American Twitch streamer and Youtuber. He is known for streaming games such as Call of Duty: Warzone and World of Warcraft. As of 2022, TimTheTatman net worth of $10 million.
| | |
| --- | --- |
| Full Name | Timothy John Betar |
| Birth Date | April 8, 1990 |
| Birth Place | Syracuse, New York |
| Profession | Twitch Streamer and Youtuber |
| Relationship Status | Married |
| Net Worth | $10 million |
Early Life
TimTheTatman's real name is Timothy John Betar. He was born on April 8, 1990, in Syracuse, New York. When he was only 13 years of age, he and his friend built a computer from the money he saved by mowing lawns. It was here that he gained an interest in gaming.
Tim grew up playing several games when he was younger on his Super Nintendo such as The Hunt for Red October. As he reached his early teenage years, he started playing Counter-Strike 1.6 and World of Warcraft.
TimTheTatman Net Worth and Career
Before dedicating full time to streaming, Tim was working as a shift supervisor in a halfway house. He initially started streaming on Twitch in 2012 which were the initial days of streaming. He initially did it as a hobby in his free time but over time Tim saw the huge potential it had.
In 2014, he quit his job and started streaming full-time. He has played several games on the platform since then among which the most popular have been Counter-Strike, Fortnite, and World of Warcraft.
In the Gamer's Choice Award in 2018, Tim was awarded Fan Favorite Male Streamer/Gamer of the Year. He has now signed a deal with Twitch so we can expect him to continue creating content on the platform. With over 6.6 million followers on Twitch and 3.3 million subscribers on Youtube, Tim is among the most popular streamers right now.
He was even featured in the NFL Super Bowl commercial and drove a tractor during the same event. Tim has used his huge following which he calls the Tatman army to good use too. In 2018, he was able to raise $106,000 by streaming which went on to help in children's medical research.
Yet, with him crossing the 30-year mark, he is also looking into what future avenue he can take since younger streamers in their 20's are becoming more relevant to fans. He has thus partnered with WME with whom we could see him branching out of gaming in the future.
Personal Life
Tim is married to Alexis who he met back in high school. They were married in 2016 and had their son named Brewer in 2019. Tim is a big fan of the UFC and follows the main competitors such as Conor McGregor.
TimTheTatman Net Worth
As of 2022, TimTheTatman has an estimated net worth of $10 million. He earns his income through different sponsorship deals, revenue from ads, subscription fees, and the donations received from his followers. He is currently sponsored by Monster Energy and Audio-Technica. Tim even has his merchandise line on which can be found on his website.
TimTheTatman News
Warzone glitch lets you get removed Nickmercs & TimTheTatman bundles  Dexerto

TimTheTatman Net Worth 2023: What Is The Streamer Worth?  HotNewHipHop

TimTheTatman spends $500 just to get shutout in Madden 24  Dexerto