Swizz Beatz Net Worth: How Rich is the Rapper Actually in 2022?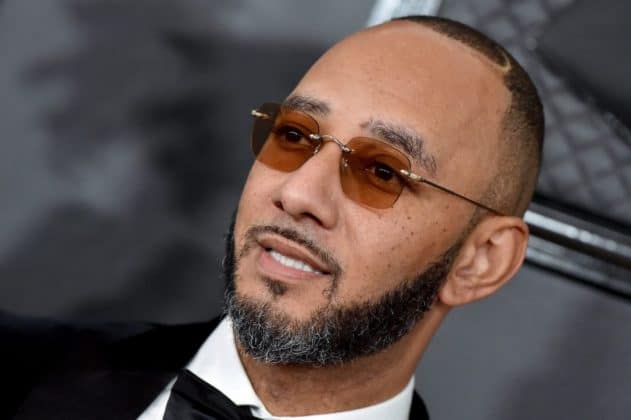 Kasseem Daoud Dean, better known as Swizz Beatz is a 43 years old American record producer and rapper. He is best known for his hit numbers "Ruff Ryders Anthem", "Gotta Man", "Party Up (Up in Here", "Check on It", and "Upgrade U". Beatz received a Grammy award along with rapper, Jay-Z, for a song "On to the Next One" in 2011. As of 2022, Swizz Beatz net worth is estimated to be around $75 million.
| | |
| --- | --- |
| Full Name | Kasseem Daoud Dean |
| Birth Date | September 13, 1978 |
| Birth Place | New York City, United States |
| Profession | Rapper, Record Producer |
| Wife | Alicia Keys |
| Net Worth | $75 million |
Early life
Swizz Beatz was born on the 13th of September, 1978 in New York City, United States. He was primarily raised by his mother after his parents separated with a divorce. Following his parent's separation, he didn't stay in touch with his postal worker's father. Swizz started deejaying as a teenager after he received the necessary equipment from his stepdad and uncles.
Beatz used to get involved in violent behavior most of the time while studying at Harry S. Truman High School. After his violent behavior repeated continuously, he was relocated to Atlanta, Georgia. He even started working for his uncles Darrin and Joaquin, who were working as co-CEOs of the Ruff Ryders Entertainment record label.
Swizz Beatz Net Worth & Career
View this post on Instagram
Swizz began producing tracks at the young age of 16. He sold his first beat to a rapper, DMX. His song titled "Ruff Ryders' Anthem" even topped the music chart. Soon after, he started producing major hip-hop singles. He has produced many hip-hop songs for known artists like Noreaga and Jay-Z. Swizz formed his own record label, Full Surface Records in 2001. The record label signed its first artist, Cassidy.
Swizz came up with his first compilation album titled "Swizz Beatz Presents G.H.E.T.T.O. Stories" in 2002. After that, he started to get recognized for his production style. The same year, he dropped two songs "Bigger Business" and "Guilty", which peaked on the list of Billboard Hot R&B/Hip-Hop Songs chart.
Beatz started working on his second album in 2008, and after a year in March 2009, he dropped a single titled "You Stay on My Mind". In 2011, he received his first Grammy Award for a track "On to the Next One". He announced in May 2011 that he would be releasing his upcoming third solo album "Haute Living" on his birthday on 13th September 2011. Beatz dropped a song titled "It's Okayyy" from his second album "Poison" in May 2018.
Though he recorded 70 tracks for his second album, he used just 10 tracts in the end. His second studio album was released on November 2, 2018, which features popular music artists like Lil Wayne, Young Thug, 2 Chainz, The Lox, Kendrick Lamar, and Pusha T. On September 14, 2018, he released a song titled "Pistol on My Side" featuring the rapper, Lil Wayne.
Personal Life
Swizz Beatz is married to American singer and actress, Alicia Keys. They tied the knot on July 31, 2010, near the Mediterranean Sea. They announced their engagement in May 2010, and on the same date, the pair announced they are expecting their first kid. In October 2010, they became the parents of their first son, Egypt Daoud Dean. In December 2014, they became parents for the second time after Keys gave birth to a son named Genesis Ali Dean.
Swizz was previously married to American singer, Mashonda Tifrere. Both share a son named Kasseem Dean Jr. Swizz separated with Tefrere through a divorce in May 2010. He also has a daughter named Nicole with UK-based singer, Jahna Sabastian. Swizz and his better half, Alicia recently gave their fans a video tour of their new California mansion. The celebrity couple made the video for the Architectural Digest (AD) YouTube channel.
Swizz Beatz Net Worth
As of 2022, Swizz Beatz's personal wealth is estimated to be around $75 million. Besides his involvement in the music business, he has also worked as a partner in the popular clothing company, Kidrobot. Swizz and his wife, Alicia Keys have a combined net worth value of $150 million.
Swizz Beatz News
Swizz Beatz Talks Splitting Lil Wayne's "Uproar" Single Up  LilWayneHQ.com

Swizz Beatz: 'Will I Make Another DMX Album? I Don't Know — It Has To Feel Good'  rock the bells

Giants: Art from the Dean Collection of Swizz Beatz and Alicia Keys  Brooklyn MuseumThe Brooklyn Museum Announces 'Giants: Art From The Dean Collection Of Swizz Beatz And Alicia Keys'  EssenceView Full Coverage […]