Sutton Stracke Net Worth: How Rich is the RHOBH Star Actually?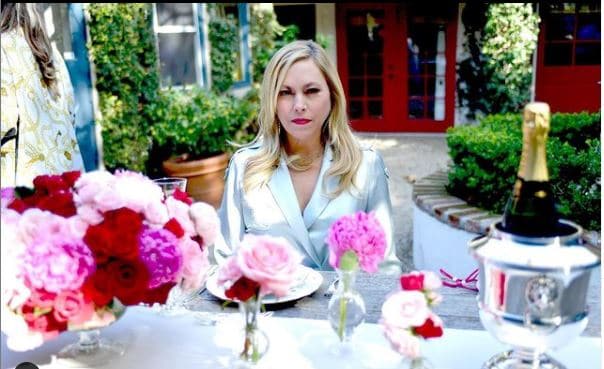 Sutton Stracke is an American reality TV personality. She is best known for appearing as the main cast member on The Real Housewives of Beverly Hills' season 11. Sutton also owns the Sutton Concept fashion boutique. As of 2022, Sutton Stracke net worth is estimated to be around $30 million.
| | |
| --- | --- |
| Full Name | Sutton Stracke |
| Birth Date/ Age | September 20, 1971/ 50 years old |
| Birth Place | Augusta, Georgia, U. S. |
| Profession | Reality Television Star |
| Ex-husband | Christian Stracke |
| Net Worth | $30 million |
Early life
Sutton Stracke was born on 20th September 1971 in Augusta, Georgia, United States. There is not enough information available on her past life, parents, and academic background. Though, we came to know that she has studied at Davidson Fine Arts High School. From the beginning, she has made up her mind to become a professional ballet dancer. By reaching 20, she got approval from her parents and shifted her place to New York.
While chasing her dream, she eventually went on to become the Director of Development at Cunningham Dance Foundation. Later, she worked as an Executive Director at the Augusta Ballet. Likewise, she has been on the boards of the various ballet theatre, which includes the prestigious American Ballet Theatre.
Sutton Stracke Net Worth & Career
View this post on Instagram
Sutton is also known as one of the Top party hosts in the United States. But, she became popular after she made an appearance on Bravo TV's reality show "The Real Housewives of Beverly Hills". She made her first appearance on the reality show on season 10, appearing as the friend of housewives.
Stracke was initially offered to appear as one of the main cast members of the series, but she couldn't make it that time. The main reason being her ex-husband, Christian Stracke, who refused to film for the show, and he also didn't allow their children to appear on it. However, she was able to bring a lot of drama to the show despite being just a friend of the housewives.
She even made quite a good impression on the ladies of Beverly Hills with her extravagant lifestyle. Sutton was introduced by her friend Lisa Rinna to the housewives. Later on, the housewives had a lot of praises for her being so rich. Sutton started appearing as the main cast member on the 11th season of the reality show, Real Housewives of Beverly Hills. The show started premiering on May 19, 2021.
Sutton Stracke Personal Life
Sutton Stracke was married to Thibeault Christian Stracke, who was her childhood friend. She stayed with him for sixteen years since getting married in 2000. Along with her ex-husband, Christian, she shares three kids; two sons Philip and James, and a daughter, Porter. Sutton seems to have found a new love in her life. She is currently dating her new boyfriend, Michael Mahoney. Both have been spotted together at various extravagant social events.
Sutton Stracke Net Worth
As of 2022, Sutton Stracke's personal wealth is estimated to be around $30 million. During her appearance in RHOBH, her friend Rinna spilled the beans on how she became rich. She claimed that Sutton inherited the hefty amount from her ex-hubby, Christian Stracker after the divorce. Besides that, Sutton also earns a lucrative sum of around $100,000 for being a party planner.
Sutton Stracke News
Sutton Stracke Shows Off the "Beautiful" Stable Where Her Horse, Santos, Resides (VIDEO)  Bravo

RHOBH's PK Kemsley Goes After Sutton Stracke: 'You Are No Dorit'  Reality TeaRHOBH's PK Kemsley Slams Sutton for "Blatant Lies," Shows Proof He Didn't Have Woman in Car During DUI Arrest, […]

Kyle Richards Accuses Sutton Stracke of 'Trying To Get Attention'  Yahoo EntertainmentRHOBH's Kyle Richards breaks down during intense divorce interrogation  Dexerto'Real Housewives of Beverly Hills' Recap, Season 13, Ep. 6  VultureRHOBH's Kyle Richards […]