Stu Feiner Net Worth: How Rich is the Sports Handicapper Actually?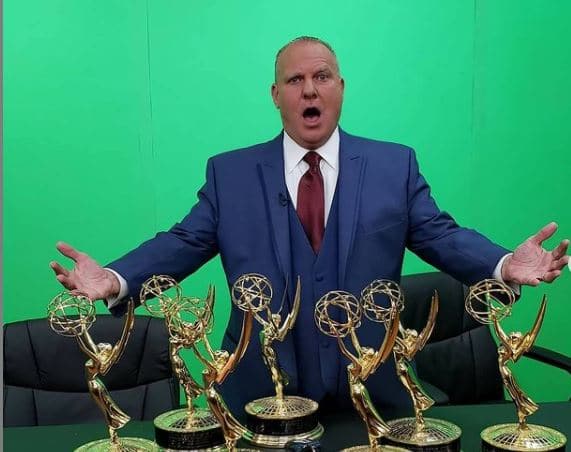 Stu Feiner is an American sports handicapper. He is an innovator, and pioneer of the Sports Handicapping Industry. Stu is best known for his accuracy, and unmatched expertise, through which he has earned the title "The Source". As of 2022, Stu Feiner net worth is estimated to be around $13 million.
| | |
| --- | --- |
| Full Name | Stu Feiner |
| Birth Date | January 31, 1961 |
| Birth Place | Long Island New York |
| Profession | Sports handicapper |
| Wife | Sandra M. Feiner |
| Net Worth | $13 million |
Early life
Stu Feiner was born on the 31st of January, 1961 in Long Island New York, United States of America. His father's name is Howard Feiner, whom he described as the world's toughest veteran. In fact, his father, Howard has served in the army.
His dad, Howard turned 84 on February 11, 2021. Feiner lost his mother on March 17, 2002, as she was suffering from breast cancer complications. He also had a brother named Les Barry Feiner, who lost his life in 2006 due to substance causes.
Regarding his education, Feiner has studied at the Farmingdale High School from 1976 to 1979. In 1980, he joined Nassau Community College, where he earned an Associate's degree in Business in the year 1983.
Stu Feiner Net Worth & Career
Stu was a renowned player in the sports handicapping industry before the internet era. He has been actively involved in handicapping since 1982. Stu has appeared in the national TV syndicated show "Sports Advisors". The television show demonstrated gambling as a financial market that generates lucrative returns.
In 1991, Feiner was featured in a Sports Illustrated Article on a title "1-900 Ripoffs". As he was getting popular as a handicapper, he allowed Sports Illustrated to document his NFL picks for 4 weeks. Though his prediction didn't go all correct, and end up with a win rate of just 37%. Later, Stu was exposed by Sports Illustrated for falsifying his records.
Sports Illustrated tries to put different stories while exposing Stu Feiner. According to the sports media company, Stu's brother-in-law, Kevin Duffy published an advertisement in the New York Daily News where he predicted the winner in Week 1. However, the games had not started off when the advertisement ran in the New York Daily News.
Stu Feiner was reportedly running a $16 million worth of sports handicapping business in 1997. The business had employed around 200 people. However, his business shut down completely after the internet started. Stu's real-life character was presented in the 2005 movie Two For The Money, where Al Pacino took up his role.
The movie is based on the true story of former college football star, Brandon Long. In the movie, it is shown that how Brandon got align himself with one of the most popular touts in the sports gambling business, who was none other than Stu Feiner.
Stu Feiner Personal Life
Stu Feiner is married to a lady named Sandra M. Feiner. He tied the knot with his gorgeous wife, Sandra on March 12, 1988. Stu has been spending blissful moments with Sandra for more than thirty years now. The couple shares four sons together.
Stu Feiner Net Worth
As of 2022, Stu Feiner's personal wealth is estimated to be around $13 million. Feiner has stood up as the motivational figure to other handicappers, who owe their existence to him.
Feiner has an amazing success rate and wins percentage through which he is able to handle millions of dollars in the sports handicapping business. He has also run a radio show called Stu for the Money, and penned a memoir titled Betcha I Can!.