Stevie Williams Net Worth: How Rich is the Skateboarder Actually?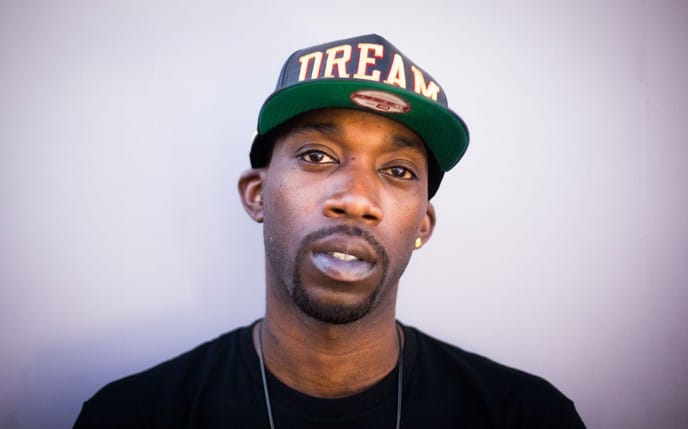 Stevie Williams is a professional skateboarder. He has been included among the 30 Most Influential Skaters of All Time. As of 2022, Stevie Williams has an estimated net worth of $4 million.
| | |
| --- | --- |
| Full Name | Stevie Williams |
| Birth Date | December 17, 1979 |
| Birth Place | Philadelphia, Pennsylvania |
| Profession | Professional Skateboarder and Entrepreneur |
| Relationship Status | In a Relationship |
| Net Worth | $4 million |
Early Life
Stevie was born on December 17, 1979, and grew up in Philadelphia where he started skateboarding when he was only 11 years old. When he was only 12 years old, he met Jeff Pang with his friends with whom he was part of the 1994 video called Fine Artists Vol. 1.
Stevie Williams Net Worth and Career
Williams carried on that passion for skateboarding into a profession as he got older. In 1999, he would appear in the video from Zoo York called Heads and that same year would join the Chocolate Skateboards team. He also partnered with the DC Shoes team and together would release a signature model shoe in 2000.
As Williams grew more and more prominent as a skater, he started to land more lucrative deals from sponsors such as G-Shock with whom he partnered in 2009. Together with G-Shock, he has gone on to release two signature watches. Since then, he was even the ambassador for the brand in 2013 in Europe.
Williams is also an entrepreneur being the founder of the company called Dirty Ghetto Kids(DGK) skateboards. The brand sells skateboards and is distributed by Kayo Corp company where Williams has a history of working together. The company has also been selling shoes and clothing and has partnered with Reebok previously for a collection called RBK DGK. Most recently, the company has even been selling NFTs on their website as blockchain technology is getting more popular.
He has even been a featured character in Evolution Skateboarding and the Tony Hawk series. He has worked together with Da Playground indoor training facility where his DGK team train to skate. Williams has mentioned how DGK is all about fun, friendship, and community. The DGK team has had a big success and has been recognized too since they were selected for Best Team award during the 15th Annual Transworld SKATEboarding Awards.
Personal Life
Stevie Williams is currently in a relationship as he has removed his bio from single dad to super dad. He has been seen with a woman in different posts but her identity is not known. Williams has worked with several foundations throughout his career. He is a big promoter of Save A Heart, Save A Mind which was founded by William's mother. He has helped several charities to raise funds by holding charity events in skate parks.
Stevie Williams Net Worth
As of 2022, Stevie Williams's personal wealth is estimated to be around $4 million. Being among the top skateboarders in the world, Williams is a big influencer having more than 375k followers on Instagram. He has endorsed many top brands such as Supra, Diamond Supply, Beats by Dre, and Bones Bearings.