Spencer Elden Net Worth & Wiki: How Rich is Spencer Elden Actually?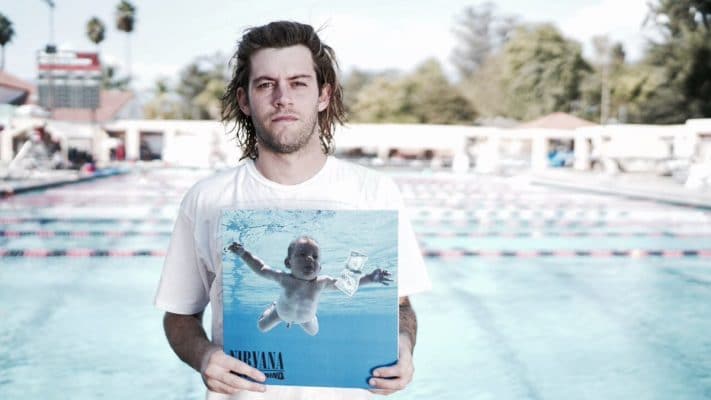 Spencer Elden is the baby who appeared on the cover of Nevermind which is a hit album selling more than 30 million copies that was released by the band Nirvana. As of 2022, Spencer Elden net worth is estimated to be around $60,000.
Elden today works as an artist yet that naked picture he took back when he was 4 months old is what most people know him for. Though Elden appeared on the cover of one of the greatest albums of all time, Elden is currently suing the surviving members of Nirvana accusing them of sexual exploitation and mentioning how he was unable to consent to his image being used on the album cover in 1991. 
| | |
| --- | --- |
| Full Name | Spencer Elden |
| Birth Date | February 7, 1991 |
| Birth Place | Los Angeles, California, United States |
| Profession | Artist |
| Relationship Status | Single |
| Net Worth | $60,000 |
Early Life
Spencer Elden is the son of Rick Elden. His father was a friend of Weddle who was part of Nirvana. His father, Rick was offered $200 for the photoshoot which he mentions ended very quickly too and was done during a pool party. After the success of the album, his family was also sent a platinum copy of Nevermind along with a teddy bear. Spencer Elden was still an infant during this shoot.
Elden mentions that he grew up as a normal teen who graduated from a Los Angeles-based high school. Mentioning his childhood, Elden said that he spent a lot of time drawing.
Spencer Elden Net Worth and Career
The album Nevermind didn't have the highest of expectations but it became a huge success since it included the widely popular single called Smells Like Teen Spirit. The album went on to become the number one album in the US Billboard 200 chart and went on to sell 30 million copies. Elden went on to become his own mini-celebrity because of the success of the album.
When he was 17 years old, he was paid $1000 in order to re-create the famous pool pose. Growing up, he also mentioned that people recognized him from the cover and there were times when people would offer him $500 just to hang out with him and swim in their pool. Elden did an internship with the street artist named Shepard Fairey who is the creator of the red, white, and blue Barack Obama posters.
Personal Life
Elden has had some mixed reactions to being a part of the cover with him nowadays. He mentioned a story about how he would be with girls with them assuming that he is making money from being part of the cover of the album and when they figure out he is not making money from it, they would dump him. He has mentioned that this experience has been weird for him.
Elden has had some success as an artist and is living a normal life. However, recently he has filed a lawsuit to the surviving members of Nirvana as well as the estate of Kurt Cobain which many have criticized since he is making these claims after more than two decades of being involved in its cover.
The specific claim he has made is that the band has violated the federal child pornography statutes. Furthermore, another serious claim he has made is that he was forced to engage in commercial sexual acts while under the age of 18 years old. He has mentioned how the event has caused permanent harm through emotional distress along with a loss of income earning capacity.
Spencer Elden Net Worth
As of 2022, Spencer Elden has an estimated net worth of $60,000.
Spencer Elden News
The Former Baby From Nirvana's Famous Album Cover Was Motivated to Sue After the Band Blew Off His Art Show  artnet News