Silvio Scaglia Net Worth: How Rich is Julia Haart's Husband Actually?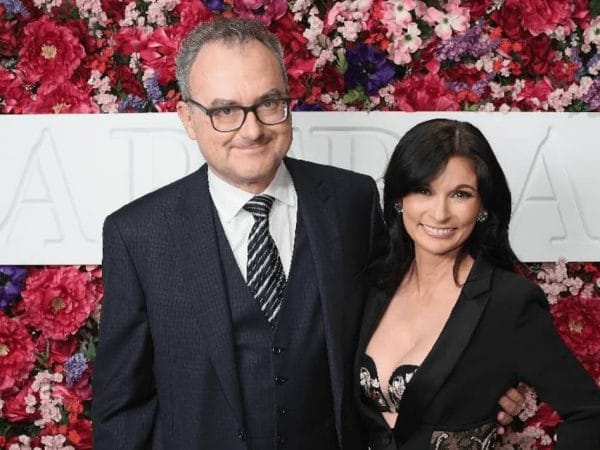 Silvio Scaglia is an Italian entrepreneur. He is the founder of the Italian telecommunications company, Fastweb. Silvio also co-owns the world's first Talent Media company, Elite World Group with his wife, Julia Haart. As of 2022, Silvio Scaglia net worth is estimated to be around $1 billion.
| | |
| --- | --- |
| Full Name | Silvio Scaglia |
| Birth Date | October 14, 1958 |
| Birth Place | Lucerne, Switzerland |
| Profession | Entrepreneur |
| Wife | Julia Haart |
| Net Worth | $1 billion |
Early life
Silvio Scaglia was born on the 14th of October, 1958 in Lucerne, Switzerland. Nothing is much known about his early life and parents. Regarding his study, he went to the Polytechnic University of Turin where he graduated in 1983 with a degree in Electrical Engineering.
Following graduation, he started working at an Italian aerospace company, Alenia Aeronautica. There, he served on the Tethered satellite project for a short time. The project was conducted in a partnership with Martin Marietta, and NASA. His next work experience came as a programmer at Andersen Consulting. He also served as a project manager for the consulting company for three years.
Silvio Scaglia Net Worth & Career
Silvio started serving at the worldwide management consulting firm, McKinsey & Company in 1986. There, he extended his experience by working for the automotive industry clients from Germany and Italy. He also had a brief working time as a consultant at Piaggio & C. SpA. Silvio was appointed as a general manager for the company's Spanish subsidiary in the early 1990s.
After few years, Silvio was promoted as Senior Vice President at the company. As a Vice President, he helped Piaggio relaunch their business outside Europe. He also re-established the company's business in Asian countries like India, and China. Scaglia started working as a CEO of the start-up company, Omnitel in 1995, where he served for four years until 1999.
Silvio launched e.Biscom in July 1999. It became the parent company to several established firms like Fastweb. e. Biscom went public in March 2000 on the Italian New Market Stock Exchange. The IPO of e.Bicsom became the second most successful IPO in Italian history. After four years in 2004, Biscom was merged with Fastweb, and it started operating with Fastweb's name.
Within two years, Fastweb became the leading alternative broadband telecommunications provider in Italy. The company was generating an annual revenue of €1.26 billion. In 2007, Silvio sold his shares in Fastweb to Swisscom, and he remained as an administrator of The Board of Directors in the company. After a month, he purchased 82.09% of Fastweb's broadband supplier's share for around 3.1 billion euros.
Silvio founded an interactive TV platform, Babelgum on March 5, 2007. However, after running the company for four years, it went into liquidation. Later on, he acquired the talent media company, Elite World Group. The company is currently led by his wife, Julia Haart. Scaglia also owns a well-known fashion brand, La Perla, which he purchased through a bid on June 4, 2013.
Silvio Scaglia Personal Life
Scaglia is married to Julia Haart, who is the CEO of Elite World Group. Silvio met Julia when she was working on her namesake shoe brand. He worked along with her after she formed a partnership deal with La Perla.
A nine-part reality documentary series "My Unorthodox Life", based on his wife, Julia Haart was premiered on Netflix. In the documentary series, the main focus has been on Julia's past life and her struggle with the unorthodox Jewish community. In addition to that, Silvio and Julia's relationship is also one of the captivating factors in the documentary series.
Silvio Scaglia Net Worth
Silvio Scaglia has gathered a gigantic net worth value of around $1 billion by 2022. He has been able to generate colossal value through his involvement in numerous entrepreneurial ventures. Silvio has also made a huge investment in the discovery platform, Yewno, and quantitative asset management company, SHS A. M.
Silvio Scaglia News
My Unorthodox Life: What Julia Haart Is Up To After Season 2  Screen Rant

Everything to know about Julia Haart, from her orthodox upbringing to rebuilding her empire  Page Six

My Unorthodox Life's Julia Haart, 52, breaks silence on dating 49ers coach Deuce Schwartz, 29, amid d…  The US Sun