Sebastian Telfair Net Worth: How Rich is the Retired NBA Player?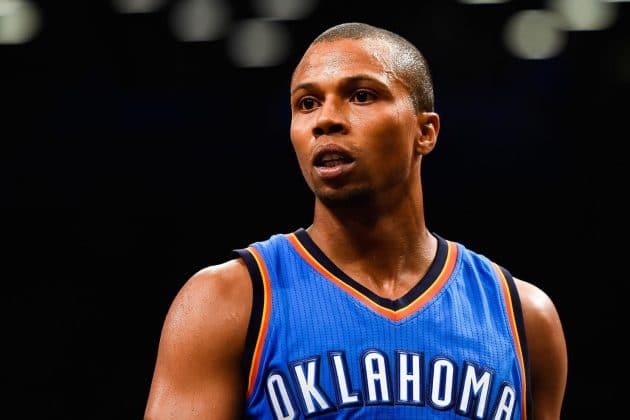 Sebastian Telfair is a retired American professional basketball player. He has played basketball professionally in the National Basketball Association (NBA) and the Chinese Basketball Association. Telfair was drafted by the Portland Trail Blazers in the 2004 NBA draft. As of 2022, Sebastian Telfair net worth is estimated to be around $4 million.
| | |
| --- | --- |
| Full Name | Sebastian Telfair |
| Birth Date | June 9, 1985 |
| Birth Place | Brooklyn, New York, U. S. |
| Profession | Former basketball player |
| Ex-Wife | Samantha Rodriguez |
| Net Worth | $4 million |
Early life
Sebastian Telfair was born on the 9th of June, 1985 in Brooklyn, New York, United States. He was born to his parents, Otis and Erica Telfair. His father, Otis Telfair was a Vietnam War veteran. He grew up in Brooklyn's Coney Island. For his study, he joined Abraham Lincoln High School.
Sebastian was the most highly lauded basketball player while studying in high school. He was also considered the most coveted high basketball prospect in the United States. Telfair earlier made a commitment to join the University of Louisville. However, he later changed his decision and decided to turn into a professional player.
Sebastian Telfair Net Worth & Career
Telfair's professional journey began after he was drafted in the 2004 NBA draft by the Portland Trail Blazers. He was promoted to the team's starting lineup by the interim coach, Kevin Pritchard in February 2005. In the 2005 season, he scored 6.8 points and made 3.3 assists in each game. Telfair was made the starting point guard in the 2005-06 season by the new head coach, Nate McMillan.
Sebastian was traded to the Boston Celtics on June 28, 2006. He played with the Celtics until 2007, and in July 2007, he was traded to the Minnesota Timberwolves where he wore a #3 jersey. He had his best professional season in the 2007-08 season as he scored 9.3 points and made 5.9 assists in each game.
Sebastian was traded to the Los Angeles Clippers on July 20, 2009. After playing for a year with the Clippers, he was traded to the Cleveland Cavaliers in February 2010. In December 2011, he was signed to the new team, the Phoenix Suns. He was initially offered a year contract from Suns, however, later he received an option to play for the second season as well. He scored the season-high 21 points while playing against the San Antonio Spurs.
In February 2013, he was traded to the Toronto Raptors. However, in the summer of 2013, he became a free agent. Telfair subsequently signed a one-year contract with the Tianjin Ronggang in October 2013. After few months in July 2014, he was signed to the Oklahoma City Thunder. He played with Thunder for four months before getting waived on November 26. Telfair then signed and played with Xinjian Flying Tigers.
Sebastian Telfair Personal Life
Sebastian Telfair was married to a lady named Samantha Rodriguez. Together, they shared two kids. In July 2019, his former wife, Samantha filed for divorce and demanded sole custody of their two kids. Later, she accused Sebastian that he was going to liquidate all his assets before his imprisonment so that the court could not divide his assets in the divorce settlement process.
Sebastian has been convicted and arrested several times. He was arrested in April 2007 on a charge of felony possession of a weapon. Likewise, he was arrested in June 2017 on weapons and marijuana-related charges. On October 7, 2021, he was arrested and indicted on a $4 million health care scam. His name was listed in the list of the 19 members who were involved in the multi-million dollar health insurance fraud scheme.
According to an indictment unsealed in the Southern District, Telfair along with 18 former NBA players submitted false insurance claims and reimbursed medical and dental services that were never actually incurred. Out of the total $4 million false claims, each defendant reportedly received around $2.5 million.
Sebastian Telfair Net Worth
As of 2022, Sebastian Telfair's personal wealth is estimated to be around $4 million. He reportedly earned over $19 million during his NBA career. Telfair was about to sign a $15 million deal with Adidas in 2004, however, the deal was later canceled after he was involved in a shootout with the rapper, Fabolous in 2006.
Sebastian Telfair News
Sebastian Telfair on his Celtics stint – "Boston was terrible for my career"  Basketball Network

Ex-NBA Player Telfair Pleads Guilty to Health Care Fraud Scheme  Bloomberg