Scott Seiss (Ikea Guy) Wiki, Age, Bio, Career, Net Worth & Wife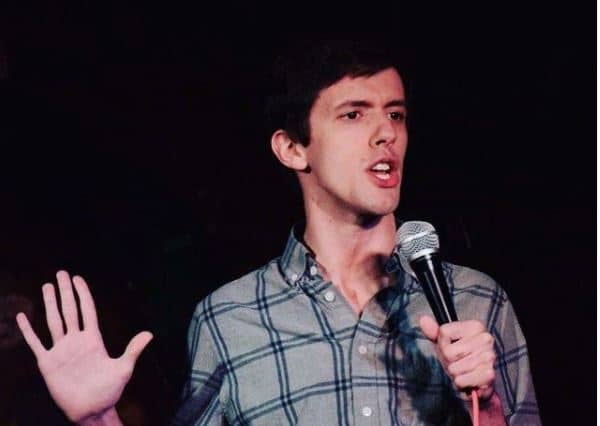 Scott Seiss is an American comedian. He is also known as Angry Ikea Guy whose funny videos are going viral on TikTok lately. Scott usually makes TikTok videos that explain the horror of working in customer service of the IKEA showroom. In 2022 Scott Seiss net worth is around $1 million.
| | |
| --- | --- |
| Full Name | Scott Seiss |
| Birth Date/ Age | March 15, 1994/ 27 years old |
| Birth Place | Dundalk, Maryland, U. S. |
| Profession | Comedian |
| Wife | Amanda Leap |
| Net Worth | $1 million |
Early life
Scott Seiss was born on the 15th of March, 1994 in Dundalk, Maryland, United States. He was born to parents, John Seiss Jr. And Shelly Seiss. Scott has a sibling, Morgan Seiss. Regarding his education, he completed his high school education at Eastern Technical High School in 2012. Following that, he joined the University of Maryland, where he earned his bachelor's degree in 2016.
Scott Seiss Career & How He Became Famous
Scott always wanted to be a comedian from starting days of his career. But, he was not getting the right way to pursue his dream. In November 2016, he joined Ikea Call Center located near White Marsh. There, he got a responsibility to review emails and check messages on social media sent by customers. While giving time at Ikea Call Center, he was keeping his ambition aside and merely focusing on his work.
However, he ultimately left his work at a call center in April 2019 to pursue his dream of becoming a comedian. He settled down to Bloomfield, New Jersey. Seiss had to find a way that would open the door of his dream, so he started posting videos on TikTok, portraying the character of Ikea staffers.
He would use his old Ikea lanyard putting on his neck, imitating customers, and make fun of their complaints. To date, he had made 21 relatable videos on TokTok. The videos have accumulated over 10 million views on TikTok. His video is also popular on other platforms like YouTube and Twitter.
His funny videos were shared by a famous comedian, Patton Oswalt writing as "I can't stop watching this". Likewise, a basketball legend, Lebron James has shared his videos on Twitter with a tweet "I'm literally shedding tears right now".
Scott started making Ikea videos in February 2021. He actually tested the video concept on his wife, Amanda. Scott wanted to make sure that his video looks funny. Initially, he posted the videos in a gap of 2 months, stretching it more than 2 different haircuts. Seiss mentioned that he would think of himself as an Angry Retail Guy. His first video as Angry Retail Guy earned him over 8 million views.
Scott Seiss's Wife- Amanda Leap
View this post on Instagram
Scott Seiss is a married man. He tied the knot with a lady named Amanda Leap. Scott was engaged to Amanda in June 2017. He shared his engagement news on Facebook writing a post "Guess who's engaged". The pair shared the wedding vows on October 27, 2018. His wife, Amanda has worked in White Marsh Mall.
Scott Seiss Net Worth
Scott Seiss must be getting quite a good offer to work on as a comedian. In fact, he has performed stand-up comedy act before at different venues like Magooby's Joke House, the D. C. Drafthouse, Broadway Comedy Club, and SF Sketchfest 2020. In 2022 Scott Seiss net worth is around $1 million.
Scott Seiss News
RSS Error: A feed could not be found at `https://news.google.com/topics/CAAqKAgKIiJDQkFTRXdvTkwyY3ZNVEZtTUhveWRuSmtjQklDWlc0b0FBUAE?ceid=US:en&oc=3`; the status code is `200` and content-type is `text/html; charset=utf-8`