Scott Cawthon Net Worth: How Rich is the Video Game Developer?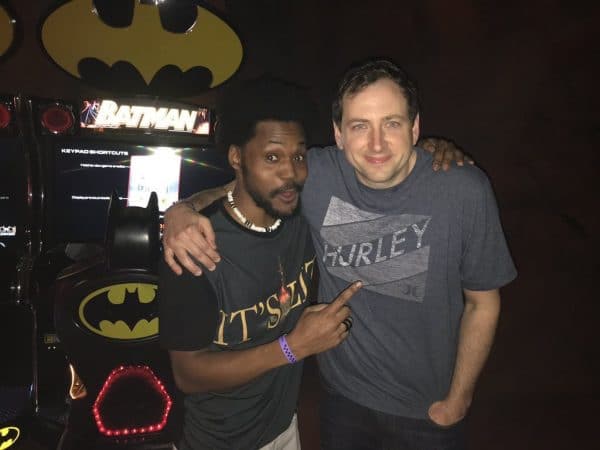 Scott Cawthon is an American animator and former video game developer. He is best known as a creator of the American media franchise "Five Nights at Freddy's". The franchise started in 2014 with the development of an eponymous survival horror game. Scott has worked on further 10 games in the main series until his retirement in 2021. As of 2022, Scott Cawthon net worth is estimated to be around $70 million.
Scott Cawthon recently announced his retirement as a game developer at Five Nights at Freddy's. He took the big decision after he faced a backlash for donating over $42K to the former president, Donald Trump, and other Republican politicians.
| | |
| --- | --- |
| Full Name | Scott Braden Cawthon |
| Birth Date | 1978 |
| Birth Place | Houston, Texas, U. S. |
| Profession | Former video game developer |
| Relationship Status | Married |
| Net Worth | $70 million |
Early life
Scott Cawthon was born in 1978 in Houston, Texas. He has not provided detailed information on his early life, parents, and academic background. He was interested in game design and animation from the starting days of his life.
Scott Cawthon Net Worth & Career
Scott came up with his first game named Doofas during a live stream in the 1990s. He actually made the game when he was a kid. Scott released his first official games in the early 2000s. He also created animations for kids after joining Hope Animation. Scott uploaded the first part of the eight-part series "The Pilgrim's Progress" to his YouTube channel on March 19, 2007.
Scott kept on working on other games, and eventually developed several games like "Sit N'Survive", "The Desolate Hope", and "Chipper and Sons Lumber Co.". However, he was highly criticized for developing characters that moved like animatronics machines. That made him discouraged for a while, but, he came up with the brilliant idea later.
He made a decision to use the animatronics characters to his advantage, and in the end, he came up with the development of Five Nights at Freddy's. He first submitted the game to Steam's Greenlight system on June 13, 2014, and later to IndieDB on July 24, 2014. The game soon received massive popularity.
Scott worked on the first sequel of the game and released it for $7.99 on Steam on November 10, 2014. He soon released new versions of the game and released the third sequel on March 2, 2015, and the fourth sequel on July 23, 2015. Scott again improvised on some aspect of the game and came with the new teaser trailer for "Five Nights at Freddy's: Sister Location" on May 21, 2016.
Scott released the seventh main installment "Ultimate Custom Night" on Steam for free on June 28, 2018. He featured over 50 characters in his new installment from the franchise. In January 2021, he released the second teaser trailer for "Five Nights at Freddy's: Security Beach" with the newest Nvidia GeForce graphics card.
Scott recently posted a message on his website on June 16, 2021, where he announced his retirement from public game development. He revealed the reason for his retirement as he wants to spend more time with his family. However, the actual reason for his decision was something else.
He was actually facing a lot of backlash from people on Twitter after he donated around $42K to Republican party candidates, which includes former U. S. President, Donald Trump.
Scott Cawthon Personal Life
Scott Cawthon is married, and he is currently living a blissful moment with his wife and five sons. Though, we are yet to get more details on his family. Scott recently revealed that his wife is six weeks pregnant, and she is quite scared by receiving online threats after Scott donated to Trump campaigns.
Scott started trending on Twitter on June 10, after an internet user shared some screenshots of his public filing. The screenshot showed that he has donated to the Republican parties and Donald Trump. Soon, he started getting hate tweets from people. It seems like the decision of donating to the Trump campaign has made a huge impact on his family life as well.
Scott Cawthon Net Worth
As of 2022, Scott Cawthon has made a whopping net worth amount of $70 million. Besides being a successful video game developer, he has also published few books, through which he has earned some noteworthy amount. Reports claimed that he has made $20 million just by selling the games.
Scott Cawthon News
Why The Creator Of Five Nights At Freddy's Got Kicked Off The Franchise By His Own Fans  /Film

Five Nights At Freddy's Creator Made The Movie's Writers Start Again From Scratch  /Film

What Happened to Scott Cawthon? Did He Retire?  Distractify