Roy Orbison Jr Net Worth: How Rich is the Musician Actually?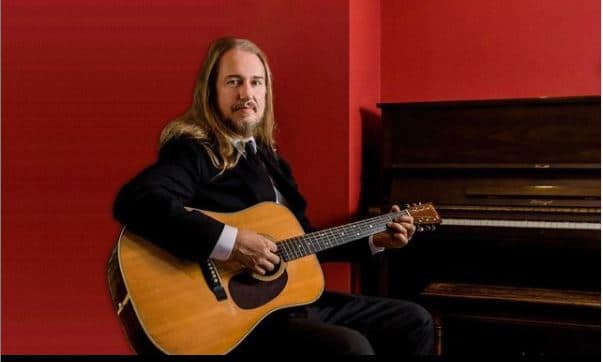 Roy Orbison Jr. is an American musician and a record producer. He co-produced the album called Roy Orbison: The Ultimate Collection which managed to reach number ten in the UK album charts. As of 2022, Roy Orbison Jr net worth is estimated to be $4 million.
| | |
| --- | --- |
| Full Name | Roy Orbison Jr. |
| Birth Date | October 18, 1970 |
| Birth Place | Nashville, Tennessee |
| Profession | Musician and Record Producer |
| Relationship Status | Married |
| Net Worth | $4 million |
Early Life
Roy Orbison Jr. is the son of the legendary rock and roll star Roy Orbison who is remembered today as an icon and Barbara Orbison who was a music executive. Because of such a family background, Roy also found himself immersed in music from a very young age. Till the age of five, Roy grew up in England.
At that age, he got a unique experience when his father called him on stage and gave him a guitar. Such experiences would have a deep impact on Roy deciding to pursue music as a career in the future. However, over the years, as his father would be busy on tour in the U.S. he also found himself in the tour bus on the road. Eventually, their family would move to Los Angeles where Roy studied at Crossroads High School that was located in Santa Monica.
Roy Orbison Jr. Net Worth and Career
View this post on Instagram
Roy had been playing the bass guitar and used to play the lead lines. By the time he was 17, he was writing a song with Bono of U2. Roy seems to be more focused as a record producer with him having multiple responsibilities with this role.
He is the co-founder of the record label called Roy's Boys and the co-president of Still Working Music. Though he works behind the scenes for these ventures, he plays a key role in producing the music among the talents there. He is also the author of the biography of his father titled The Authorized Roy Orbison.
Personal Life
Roy Orbison met Asa Hallgren on June 11, 2013. They would meet in Stockholm and kept on talking continuously after that. Asa was from Sweden while Roy had just been there for some time because of which the distance was impacting the relationship.
But Roy would return to Sweden the next summer and convinced Asa to move to America with him. On June 11, 2017, exactly four years after they met, the two would marry in a private ceremony of only 11 people in Cash Cabin Studio which was very close to where Roy grew up. Roy has two sons together with Asa.
Roy Orbison Jr. Net Worth
As of 2022, Roy Orbison Jr. has an estimated net worth of $4 million. Roy has had success as a record producer and is living a comfortable life with his family. His father Roy Orbison was among the most influential personalities for rock music and at the time of his death was estimated to be worth $20 million. Along with his four other siblings, it is possible that Roy Jr. would have gotten certain parts of his father's assets after his passing at the age of 52.
Roy Orbison Jr. News
Roy Orbison Jr. and Wife Asa Reveal Sex of Baby No. 4 (Exclusive)  PEOPLE

Roy Orbison Jr. and Wife Asa Expecting Baby No. 4 (Exclusive)  PEOPLE

Roy Orbison's Son Buys Spanish-Style Malibu Estate For $4 Million  TheRichest