Rodney Foster Net Worth: How Rich is Marrying Millions' Star?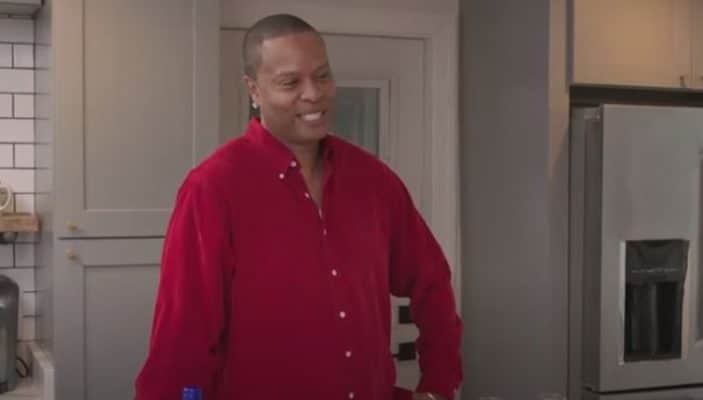 Rodney Foster is an American reality personality, best recognized for appearing on Lifetime's reality show "Marrying Millions". Rodney is a multi-millionaire, who is serving as Chief Executive Officer of organic drinks company, Edelheiss Wine. As of 2022, Rodney Foster net worth is estimated to be roughly around $5 million.
| | |
| --- | --- |
| Full Name | Rodney Foster |
| Birth Date | May 31, 1969 |
| Birth Place | United States |
| Profession | Entrepreneur and Reality TV star |
| Girlfriend | Desiry Hall |
| Net Worth | $5 million |
Early life
Rodney Foster was born on the 31st of May, 1969 in the United States. He was born to middle-class parents in Washington, DC. He is very close to his parents, especially his mother Monica. Rodney even takes time to wish his parents on their birthdays on Instagram. In December 2020, his parents celebrated their 46th wedding anniversary.
Rodney Foster Net Worth & Career
View this post on Instagram
Rodney founded the wine company, Edelheiss Wine in February 2011. He has an interesting story to share on how he started getting a business idea. Foster was actually enjoying a vacation in Switzerland when he was offered a hot mulled wine by his friend. After drinking wine, he made up a mind that he would be making a new brand of wine.
It's been a decade, and now he has taken his wine company to the ultimate height of success. Edelheiss wine is made up of pure natural ingredients, which is manufactured in Zellertal, Germany. Most people have found the wine unique.
Foster has even supplied his wine to popular TV presenter, Steve Harvey during Charity Golf Tournament held in 2016. He has successfully converted the company into a unique brand, which now gets featured on Los Angeles Billboard.
Rodney has been working hard to grow his company. For this, he even gave an audition for the entrepreneurial show Shark Tank. However, he didn't get a chance to make his presence in the popular show. But still, he is a great admirer of the show and loves its concept.
Foster started getting recognized after he appears on Lifetime's reality series, Marrying Millions. He appears in the show along with his girlfriend, Desiry Halls.
During the show, it is revealed that something is not right between the couple. Rodney wanted to keep his love life a secret, even after dating Desiry for two years. Audiences started to doubt their relationship as both were coming out as a real couple.
Personal Life
It is a known fact that Rodney is dating Desiry Hall. She met him two years back through a mutual friend, who was living in the same building where Desiry lived. Rodney and Desiry slowly started to get to know each other through Facetime, since Desiry was living in Los Angeles and Rodney in Washington DC.
As time flies, the love between the couple became stronger. Rodney even paid all bills of his beloved partner. During the first episode of the 2nd season of Marrying Millions, Rodney had a wish if Desiry could move on to his place and started spending quality time with him. However, Desiry showed some hesitation in his request.
Sources revealed that Rodney has lived as a gay for many years. The news also came out as Desiry being a hired actress, who acted as his girlfriend for the sake of little frame in the reality show.
Rodney Foster Net Worth
Rodney Foster has collected an enormous fortune of $5 million by 2022. He has earned huge money all from his successful organic wine company. Rodney is still earning the big sum as his wine is getting loved in all parts of the United States.