Ric Ocasek Net Worth: How Rich was the Singer when he died?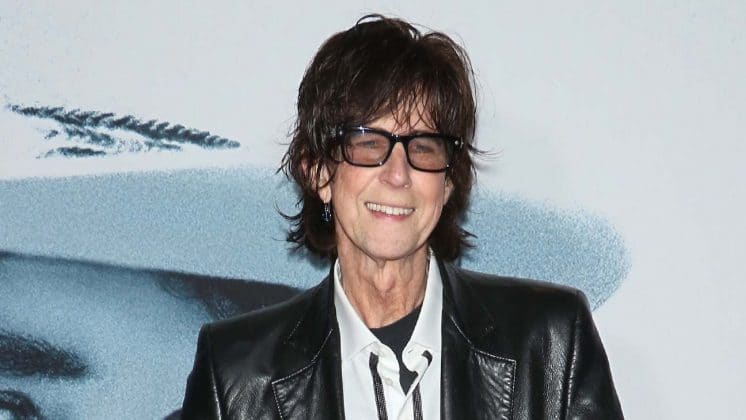 Richard Theodore Otcasek, who is better known as Ric Ocasek, was an American singer, songwriter, and record producer. He is best known as the co-lead vocalist for the rock band called the Cars. Furthermore, over the years he also worked on his own solo career and released a total of seven albums. As of 2022, Ric Ocasek net worth is estimated to be around $40 million.
| | |
| --- | --- |
| Full Name | Richard Theodore Ocasek |
| Birth Date | March 23, 1944 |
| Birth Place | Baltimore, Maryland, U.S. |
| Profession | Singer, Songwriter, and Record Producer |
| Relationship Status | Paulina Porizkova (1989–2019), Suzanne Ocasek (1971–1988), Constance Campbell (1963–1971) |
| Net Worth | $40 million |
Early Life
Ric studied at Maple Heights High School from where he graduated in 1963. He then studied at Bowling Green State University but decided to drop out of the program eventually so that he could pursue his career in music.
It was during these early years that he met up with Benjamin Orr who would later become his close band partner. They would eventually decide to start a band in 1968 called ID Nirvana and started by performing around different universities including Ohio State University.
Ric Ocasek Net Worth and Career
The two band members continued to perform together in different events and would eventually start a new rock band called Milkwood. They went on to release their first album called How's the Weather in 1973 but the album didn't find the kind of success they were expecting.
Later on, Greg Hawkes who had been a part of their album would become a part of yet another new group called Richard and the Rabbits. There was another phase where they became part of performing for Cap'n Swing.
Having had so much experience by this time with different bands, Ric seemed to finally have the necessary insight on how to run a band and so this new band would eventually become The Cars. The band started to release music in 1978 and continued creating songs for several years during which they had a lot of success.
Ric's role in the band was to be the songwriter for the majority of the songs they produced. Though the band had disconnected and gone their own paths over the years, they had come together again in 2010 during which they created an album called Move Like This.
Ric was also active as a producer having worked in producing several albums for different bands.
Personal Life
During his life, Ric was married a total of three times. His third wife was the beautiful model named Paulina Porizkova who he began to date while still being married to Suzanne Ocasek, his second wife.
After Ric divorced Suzanne, he went on to marry Paulina the very next year in 1989. During this time, the two were known as a power couple since Ric was well known in the world of music while Paulina was well-known as a top model who was bringing in millions of dollars through different endorsement deals.
Ric and Paulina had separated in 2018 after Ric felt that Paulina had abandoned him before his surgery. He died on September 15, 2019, because of suffering from a hypertensive heart.
Ric Ocasek Net Worth
As of 2022, Ric Ocasek had an estimated net worth of $40 million. One of Ric and Paulina's first purchases of real estate was in 1989 when they bought a townhouse in New York City for $2.5 million.
Since Ric and Paulina's relationship deteriorated at the very end, Ric did not provide any stake of his personal assets to Paulina. Furthermore, two of his six sons were also disinherited from his assets.
Ric Ocasek News
"I did a round on the solo, and Ric Ocasek goes, 'That's really nice.' He begins humming, and in my mind, I'm going, 'But I didn't play that!' He'd edited […]

The Story Of… 'Drive' by The Cars – Smooth  Smooth Radio

Paulina Porizkova Details Tough Final Years With Late Husband Ric Ocasek  Parade Magazine