Raphy Pina Net Worth: How Rich is Raphy Pina Actually in 2022?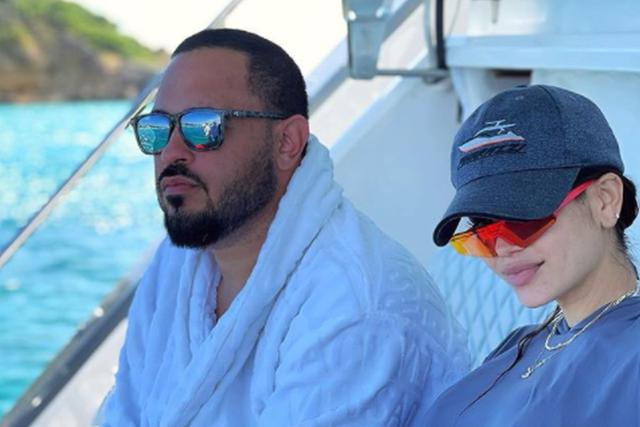 Raphy Pina is an American business executive, best known as a founder of a reggaeton record label, Pina Records. Through record label, Raphy has managed few big names like Daddy Yankee, Nicky Jam, Don Omar, Plan B, R. K. M. & Ken-Y, and Natti Natasha. As of 2022, Raphy Pina net worth is reported to be around $10 million.
| | |
| --- | --- |
| Full Name | Rafael Antonio Pina Nieves |
| Birth Date | July 4, 1978 |
| Birth Place | San Juan, Puert Rico |
| Profession | Record Executive |
| Girlfriend | Natti Natasha |
| Net Worth | $10 million |
Early life
Raphy Pina was born Rafael Antonio Pina Nieves on July 4, 1978, in San Juan, Puerto Rico. His father, Rafael Pina was also a music producer. During the late 1990s, his dad has managed many renowned music stars like Juan Luis Guerra and Jose Alberto El Canario. His mother's name is Mia Pina. He grew up alongside a brother named Victor Pina.
Pina was determined to work in the music industry looking at his father's dedication to the music field. From a very early age, he stood by his dad and helped him run his music company. He took the responsibility of the company's underground and reggaeton division.
Raphy Pina Net Worth & Career
In 1996, Raphy founded his own recording company and named it Pina Records Label. The same year, he started his own studio. After a year in 1997, he worked on his first project where he produced the album of singer Don Chezina's debut album Bien Guillao de Gangster.
Since his first work, he never looked back and went on launch the new music star's song through his record level. To date, he has signed many renowned singers on his label and helped to make their careers. In 2001, the label managed the famous Puerto Rican singer Daddy Yankee.
The record label mainly focuses on the reggaeton and trap rap genre. Few big names, the label is presently managing are R. K. M & Ken-Y and Natti Natasha.
Raphy has also involved in few controversies. For the first time in 2012, he was arrested in the case of fraud and money laundering. After four years in 2016, he was sent to jail after proven guilty in the conspiracy case of embezzling $4.1 million of Doral bank.
Who is Raphy Pina Girlfriend?
Raphy is currently dating singer Natti Natasha. The love story between them evolved after Natti was signed with Pina Records in 2016. The speculation of Pina getting engaged to his long-time girlfriend Natti is going strong now.
Raphy posted a picture on Instagram a week ago, which gives a hint of both getting engaged soon. In a photo, the couple was seen holding hands, where Natti has a ring on her hand. The love bird is also expecting their first child soon.
Prior to being in relation with Natti, Raphy was married to Carolina Aristizabal. His ex-wife was a partner in the record company for many years. Raphy has officially ended his relation with Carolina with divorce in mid-2019. He has three children from his first marriage.
Raphy Pina Net Worth
Raphy Pina has undoubtedly earned a huge sum from running a successful record company. Starting 2022, Raphy Pina net worth is speculated to be around $10 million. Pina has two big houses, one in Miami and the other in Puerto Rico. In addition to that, he also owns a private plane and has a different collection of expensive cars.
Raphy Pina News
Natti Natasha Debuts New Track Dedicated to Fiancé Raphy Pina at the 2023 Latin AMAs  PEOPLE

Natti Natasha surprises stepson with Messi for his birthday  HOLA! USA