Rainer Schaller Net Worth: How Rich is the Entrepreneur Actually?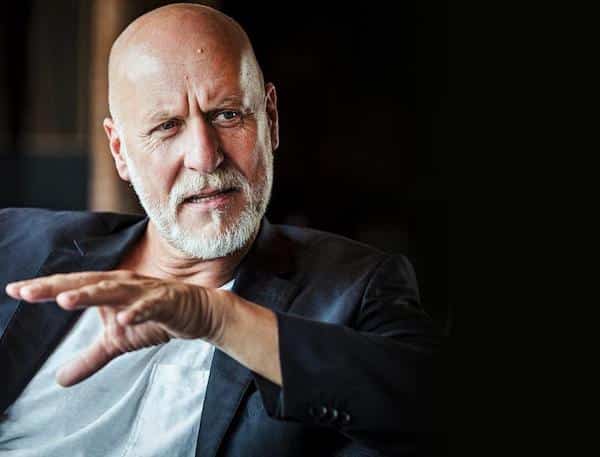 Rainer Schaller is a German businessman and entrepreneur. He is the founder and CEO of the RSG Group, which includes the Gold's Gym fitness studios, the McFit, and John Reed. Schaller alongside his family is missing after their plane crashed off of Costa Rica on Friday, October 21. As of 2022, Rainer Schaller net worth is roughly around $250 million.
| | |
| --- | --- |
| Full Name | Rainer Schaller |
| Birthday | January 4, 1969 |
| Birthplace | Bamberg, West Germany |
| Profession | Entrepreneur |
| Partner | Christiane Schikorsky |
| Net Worth | $250 million |
Early Life
Rainer Schaller was born on January 4, 1969, in Bamberg, West Germany. He spent his childhood days in Schlussefeld, where his grandfather and mom used to work in retail. Rainer has a brother, Gerd Schaller, who is a conductor and Anton Bruckner expert.
Rainer received training as a retail salesman in Schlusselfeld. Afterward, he received further training to become a retail and business specialist. He was 22 when he took over Edeka supermarket. Schaller took over three more supermarkets in his home region within a short time. Rainer switched to the fitness industry in 1997 and started his first studio under the McFit brand.
Rainer Schaller Net Worth & Career
Schaller adopted the discount segment of the market with the McFit brand. He operated 62 fitness studios in Germany by mid-2006, which had 1,000 permanent employees and 400,000 members. He became the largest fitness studio operator in Europe in 2011 which had over 1 million members. After that, he diversified his business and reached different target groups. Rainer then hired Vito Scavo to look after the operational management of his holding company in 2018.
Schaller's holding company was renamed RSG Group in August 2019. Shortly afterward, the company encompasses 12 fitness chains that include John reed, McFit, and High 5. Within a year, he acquired Gold's Gym, which was in bankruptcy due to the COVID-19 pandemic. Schaller further excelled in his business at the end of 2020. By that time, his company has managed 17 different brands and employed 41,000 people in 48 countries. Additionally, Schaller's group of companies was managing over 1,000 studios.
Besides managing Schaller's group of companies, he worked as a managing director of Lopavent in 2006. The company organized the popular electronic dance music festival, the Love Parade until 2010. Through organizing the event, Schaller promoted McFit's studios.
In 2010, Schaller came under fire for the stampede during the Love Parade which was happening in Duisburg. The event left 652 injured and 21 people lost their life. In 2018, he testified in court proceedings as a witness to the accident. Even though he had accepted moral responsibility for the accident, he was not charged.
Personal Life
Rainer Schaller was in a relationship with his longtime girlfriend, Christiane Schikorsky. They had two kids named Aaron and Finja. Rainer and his family were traveling to Mexico on a Piaggio P. 180 Avanti plane on October 21. However, the jet plane carrying the German millionaire and his family suddenly disappeared en route from Palenque, Mexico. The following day on Saturday, Costa Rica's public security ministry informed that they have found the body of an adult and minor during the search operation.
The plane was supposed to be landing at 6:58 pm, but, unfortunately, it lost at an altitude of 2,000 feet. The Piaggio 180 jet was carrying the five German nationals which were confirmed by Costa Rica's public security minister, Jorge Torres. Later, a McFit spokeswoman confirmed that Schaller and his family were on the plane. As per the reports, Schaller is among 6 people who were killed in a plane crash.
Rainer Schaller Net Worth
Rainer Schaller's net worth is estimated to be around $250 million as of 2022. He had accumulated a lump sum amount from running the largest fitness center in Germany, McFit, and an International chain of fitness centers, the Gold's Gym. Schaller's company operates in 48 countries and reportedly has 41,000 employees.