Phil Dalhausser Net Worth: How Rich is the Volleyball Player Actually?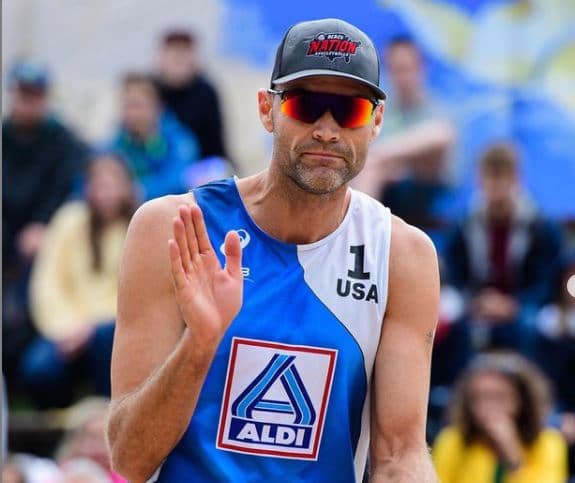 Philip Peter Dalhausser, who is simply known as Phil Dalhausser, is an American professional beach volleyball player who was born in Switzerland. Along with his playing partner Todd Rogers, the duo were successful FIVB world champions. They were also the Olympic gold medal winners during the 2008 Summer Olympics in Beijing. As of 2022, Phil Dalhausser net worth is estimated to be around $1 million.
| | |
| --- | --- |
| Full Name | Philip Peter Dalhausser |
| Birth Date | January 26, 1980 |
| Birth Place | Baden, Aargau, Switzerland |
| Profession | Professional Beach Volleyball player |
| Relationship Status | Married |
| Net Worth | $1 million |
Early Life
Phil Dalhausser was born in a place called Bade, Aargau which is located in Switzerland. His father is originally from Germany while his mother is from Switzerland. However, as a child, his family moved to the United States. Phil studied at the Mainland High School in Florida where he would pick up volleyball when he was in his senior year of high school. Phil had gotten into volleyball because his math teacher at the time had recommended it to him.
It did not take long for him to adapt and excel in the sport since he grew up playing a lot of tennis. Phil then went to the University of Central Florida where he was an active player of the club volleyball team winning several accolades such as the Most Valuable Player as well as the prestigious William G. Morgan Award for most outstanding player.
Phil Dalhausser Net Worth and Career
After graduating with a degree in business, Phil started to work for a concrete company. Later on, he started to work for a firm that was working to paint the stripes on the highway in Florida. Still, his heart was with volleyball and he started to actively be involved in tournaments such as the AVP where he led the tour from 2005 to 2010.
Phil then teamed up with Todd Rogers which would be a great move for his career. This is because Rogers was already a veteran in professional beach volleyball by this time having gained more than a decade of experience. He saw the potential that Phil carried and believed that their partnership could lead to great results. Over the years, Rogers became both a partner as well as a coach for Phil.
They have won the Beach Volleyball World Championship in 2007. The two teamed up and competed in the 2008 Summer Olympics as well where they were winners of the gold medal. Phil's impressive performance led to him winning the MVP of the tournament as well.
Personal Life
Phil is married to Jennifer Corral Dalhausser who also has the same profession as Phil as a beach volleyball player. After their marriage in 2011, they have had two children whose names are Sofia and Sebastian.
Phil Dalhausser Net Worth
As of 2022, Phil Dalhausser has an estimated net worth of $1 million. According to Phil's profile at Beach Volleyball, so far in his career, he has earned around $2.1 million. His numerous championship victories can be attributed as the main factor for his net worth.
Phil Dalhausser News
An error has occurred, which probably means the feed is down. Try again later.