Pete Hegseth Net Worth: How Rich is the Fox News Host Actually?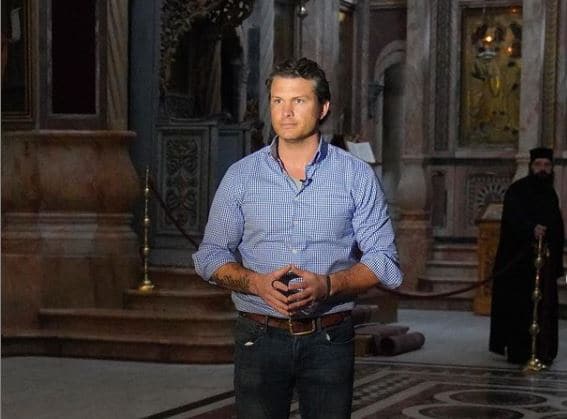 Peter Brian Hegseth is an American television host and author. He is a former Army National Guard officer as well as an executive director of the group called Vets For Freedom as well as the Concerned Veterans for America. As of 2022, Pete Hegseth net worth is estimated to be around $4 million.
| | |
| --- | --- |
| Full Name | Peter Brian Hegseth |
| Birth Date | June 6, 1980 |
| Birth Place | Forest Lake, Minnesota |
| Profession | Television Host and Author |
| Relationship Status | Married |
| Net Worth | $4 million |
Early Life
Pete was born on June 6, 1980, in Forest Lake, Minnesota. He studied at Forest Lake Area High School after which he attended Princeton University. There he got a Bachelor of Arts in 2003.
During his days at Princeton, he was the publisher of a student-run publication called The Princeton Tory. After working on his career for several years, he also received a Master of Public Policy from the John F. Kennedy School of Government at Harvard University.
Pete Hegseth Net Worth and Career
After completing his education at Princeton, Hegseth started to work at Bear Stearns in the position of an equity capital markets analyst. He would later be commissioned as a reserve infantry officer in the U.S. Army National Guard. He worked in the unit called Guantanamo Bay as part of the Minnesota National Guard and held the position of an infantry platoon leader. For his service, Hegseth was also awarded the Army Commendation Medal.
Furthermore, after his stint in Cuba, Hegseth also volunteered to serve in places such as Samarra and Baghdad. During his time in Samarra, he worked as a civil-military operations officer. Hegseth's contributions for his volunteering were recognized in Baghdad as well where he received several awards including the Combat Infantryman Badge and the Bronze Star Medal.
After completing service, Hegseth started to work for the Manhattan Institute for Policy Research. He then worked for Vets For Freedom in the position of executive director. He would also run for the candidacy of the U.S. Senate seat in Minnesota from the side of Republicans. However, he would withdraw from the convention. Hegseth then started to work as a contributor for Fox News in 2014.
Over the years, he has interviewed several top personalities including interviewing President Donald Trump in 2017 but was criticized by Democrats for not challenging some of the questionable claims.
Hegseth has expressed his strong views openly on Fox News. He once criticized universities for teaching students about radical environmentalism but not about real threats such as Islamic extremism. He was also a strong supporter of the decision of President Trump to kill the Iranian General Qasem Soleimani.
Personal Life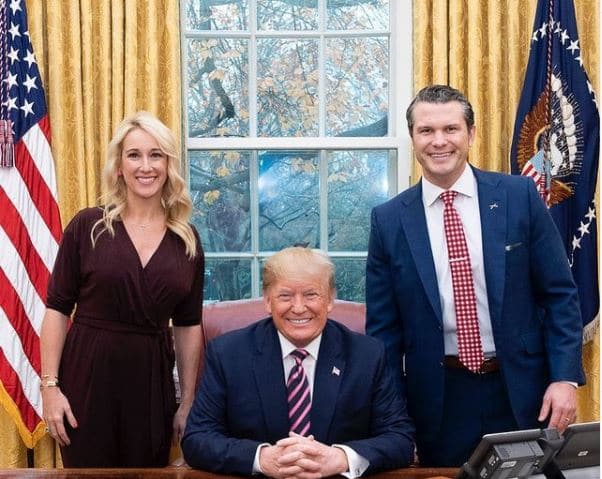 Hegseth has been married three times. After things didn't work out in his first marriage to Meredith Schwarz, they would divorce in 2009. He then married Samantha Deering but during their marriage, he had an extramarital affair with Jennifer Rauchet who was the executive producer at Fox.
Later on, Hegseth would divorce Samantha and marry Jennifer. From his three marriages, Hegseth has seven children.
Pete Hegseth Net Worth
As of 2022, Pete Hegseth has an estimated net worth of $4 million. Pete earned a vast chunk of that money during his time at Fox News. He earns around $250,000 per year working as a Fox News host.
Pete Hegseth News