Omeretta The Great Net Worth: How Rich is the Rapper Actually?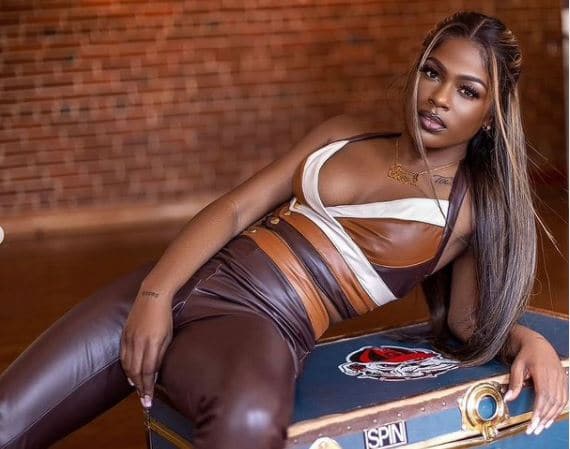 Omeretta the Great is an American rapper, and music artist. She is best known for her songs like "Zero F*cks", "Show Me Sum", and "No More Love". She is one of the most successful rappers, who has built an audience and kissed the success through SoundCloud. As of 2022, Omeretta the Great net worth is estimated to be around $250 thousand.
| | |
| --- | --- |
| Full Name | Omeretta the Great |
| Birth Date | June 20, 1996 |
| Birth Place | Atlanta, Georgia, U. S. |
| Profession | Rapper |
| Relationship Status | Single (probably) |
| Net Worth | $250 thousand |
Early life
Omeretta the Great was born on 20th June 1996 in Atlanta, Georgia, United States. Nothing is much known about her early life, parents, and academic background. But, we came to know that she lost her father in the late 90s. Likewise, she had joined college for 2 semesters, but, she decided to drop out as she had more interest in music.
Omeretta had struggled in her early days. She even did seven jobs to fulfill her financial needs, and to support her family. She eventually called off her all jobs and focused on her rapping career. Earlier, she released her songs on online platforms like SoundCloud, which helped her gain recognition as a rapper.
Omeretta The Great Net Worth & Career
Omeretta came up with her debut studio album titled "Black Magic: A Dose of Reality" on December 28, 2016. She released the album under her own record label, Omeretta Records, which includes 10 songs. After a year in 2017, she released another album titled "C2z3, Vol. 1". The album has 3 songs, and it can be listened to and downloaded from SoundCloud.
On July 3, 2018, she released her next album titled "Trapped". The album was released under the record label, TSO Music Group/OTG, which has 3 songs. The album became quite popular on SoundCloud. She released her fourth album titled "Welcome to the Jungle" on January 25, 2019. The album contains 16 songs, and it was released under the record label TSO Music Group/OTG. Omeretta has been releasing her new songs on her self-titled YouTube channel. She has recently released a song titled "My Turn" on May 3, 2021.
Omeretta The Great Personal Life
Omeretta The Great's present relationship status is believed to be single. However, in 2019, while giving an interview to Dirty Glove Bastard, she unfolded some secrets of her life. During the interview, Omeretta revealed that she was banned from visiting her boyfriend in jail. She further shared that few rappers wanted to take sexual advantage of her as she was new and struggling.
Omeretta The Great Net Worth
As of 2022, Omeretta The Great's personal wealth is estimated to be around $250,000. She has been able to gather a considerable amount from her music career. Though she is yet to get more fame in her career, and it seems she is working hard on her new songs. If she continues to win the audience's hearts, she will definitely make it to the top, and gain a noteworthy net worth figure.