Olympia Dukakis Net Worth: How Rich was Olympia Dukakis Actually?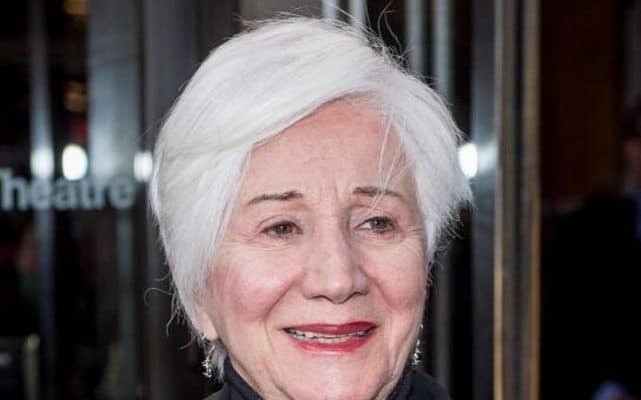 Olympia Dukakis was a renowned American actress, director, and producer. She is best known for her outstanding performance in the movie "Moonstruck", which earned an Oscar award for Best Supporting actress. Olympia Dukakis net worth before her death is estimated to be around $6 million.
Olympia is also best known for her performance in the TV series "Sinatra", "More Tales of the City" and "Joan of Arc". The legendary actress passed away at 89 age on May 1, 2021.
| | |
| --- | --- |
| Full Name | Olympia Mary Dukakis |
| Birth Date | June 20, 1931 |
| Birth Place | Lowell, Massachusetts, U. S. |
| Profession | Actress, Director, Producer |
| Wife | Louis Zorich |
| Net Worth | $6 million |
Early life
Olympia Dukakis was born on the 20th of June, 1931 in Lowell, Massachusetts, United States. She was born to parents, Alexander "Alec" and Constantine "Costa" S. Dukakis. Her parents immigrated from Greek to Massachusetts in 1931. Olympia has a sibling; a brother Apollo.
Regarding her education, she has studied at Arlington High School. Later, she attended Boston University, where she earned a degree in physical therapy. She later earned a Master of Fine Arts degree majoring in performing arts.
Olympia Dukakis Net Worth & Career in Acting
Olympia started her acting career in 1961 working at the Williamstown Summer Theater. She received an Obie Award for Distinguished Performance for portraying the role of Widow Leocadia Begbick in Off-Broadway "Man Equals man". She appeared at Williamstown Summer Theater until 2003, playing multiple roles in a stage play, The Chekov Cycle.
Dukakis made her movie debut in 1964 with a movie titled "Twice a Man". After her debut role, she appeared in uncredited roles in several movies. Although giving outstanding performances in some early movies, she was not struggling to make her name big in the movie world.
The big break, she was waiting for came in 1987, when she appeared as Rose Castorini in the romantic comedy movie "Moonstruck". She received Academy Award, American Comedy Award, Golden Globe Award, Los Angeles Film Critics Association Award, and National Board of Review Award for her spectacular performance in the movie.
Olympia's next big movie role came in the 1989 movie "Steel Magnolias" She appeared as Clairee Belcher in the movie. For her excellent performance in the movie, she earned a nomination for the American Comedy Award in the category of Funniest Supporting actress.
Dukakis was shining like a star, and getting many movie offers. Her other popular movies include "The Event", "Cloudburst" and "Olympia". She was last seen in the 2021 movie "Judge". Besides movies, she has also shown her incredible acting skill in various TV series. Her brilliant performance as Katherine Campbell in the 1991 TV series "Lucky Day', earned her a nomination at Primetime Emmy Award.
Likewise, she became more popular after appearing in the TV series "Sinatra", "Tales of the City", "More Tales of the City", "Joan of Arc", "Bored to Death", and "Forgive Me". She had last appeared as Anna Madrigal in the 2019 TV drama series "Tales of the City".
Olympia Dukakis Personal Life
Olympia Dukasis was married to actor, Louis Zorich. She tied the knot with hubby, Louis in 1962. Olympia spent 55 years together with hubby, Louis until he died in 2018. She had 3 kids with Louis named; Christina, Peter, and Stefan.
Olympia left this world on May 1, 2021. Her brother, Apollo confirmed her death news by writing a Facebook post. He revealed that the actress was suffering from serious health issues. However, her family has not disclosed the real reason for her death.
Olympia Dukakis Net Worth
Olympia Dukakis had accumulated a total fortune of $6 million before she died on May 1, 2021. She gathered the hefty amount dedicating over four decades in the entertainment business. Through that, she has achieved immense popularity as well as a big fortune. She has surely left a legacy that will be remembered for a long time.
Alypmia Dukakis News
Documentary 'The New Greek Americans 1960 – 2018' Clinches Two Awards In Crete  GreekCityTimes.com

Olympia Dukakis Documentary Airs May 7 | THIRTEEN – New York Public Media  MetroFocus

Olympia Dukakis' filmmaker daughter highlights human sex trafficking in Southeast Asia: 'A global industry'  Fox News